A former Miss Universe judge has claimed the company likely filed for bankruptcy in part owing to the outrage over its decision to allow transgender contestants to compete in pageants.
Emily Austin, who served as a 2022 Miss Universe judge, made the comments during an interview with Fox News that aired on Nov. 16, shortly after JKN Global Group, the Thai owner of the Miss Universe pageant, filed for bankruptcy.
JKN Global Group is led by Thai business tycoon and transgender rights advocate Anne Jakapong Jakrajutatip, who purchased the Miss Universe Organization for $20 million in 2022.
"I think the outrage about a trans woman coming to Miss Universe and preaching, 'bring the power back to women,' couldn't be more of an oxymoron," Ms. Austin said.
"I think her company in Thailand has its own financial issues," she said of the JKN Global Group owner, "but socially and morally it's just wrong. And people are starting to catch on that."
Ms. Austin went on to note that while transgender individuals are generally allowed to compete in beauty pageants, there are serious questions surrounding whether or not they should be permitted to take part in them.
"My answer is they should not, absolutely not, because if you want to empower women, the way to do it is not demeaning women and belittling women by allowing men, or biological men who became a woman, to come into an industry like sports, like beauty pageants, come all dolled-up plastic—[they're] beautiful men, by the way—and start dominating women's industries. That's the opposite of women's empowerment," Ms. Austin explained.
JKN Global Group Files for Bankruptcy
Ms. Austin's comments came after JKN Global Group revealed it had filed for bankruptcy with a Thai bankruptcy court in a statement to the Thai Stock Exchange on Nov. 9, citing an ongoing "liquidity problem."
The filing came just one year after it purchased the Miss Universe pageant for $20 million and just days ahead of the 72nd Miss Universe pageant where transgender contestants were set to take to the stage.
The company's petition for "business rehabilitation" was accepted by Thailand's Central Bankruptcy Court following a board decision on Nov. 7, a separate document showed.
According to the filings, the media firm will seek to restructure its debt and resolve liquidity, adjust interest rates on existing debt, and extend the debt repayment period, allowing it to generate income from operations to repay all of its creditors and continue to operate its business.
The Thai Bankruptcy Court has set the hearing date for the petition for Jan. 29, 2024.
Following reports of the bankruptcy, the Miss Universe Organization published a statement confirming the filing but stressed that Miss Universe 2023 would go ahead as planned on Nov. 18 in El Salvador.
Eighty-four contestants took part in the show, which also featured at least two transgender competitors for the first time ever: Miss Portugal, a 23-year-old flight attendant named Marina Machete, and Rikkie Kollé, who in July became the first transgender winner of Miss Netherlands.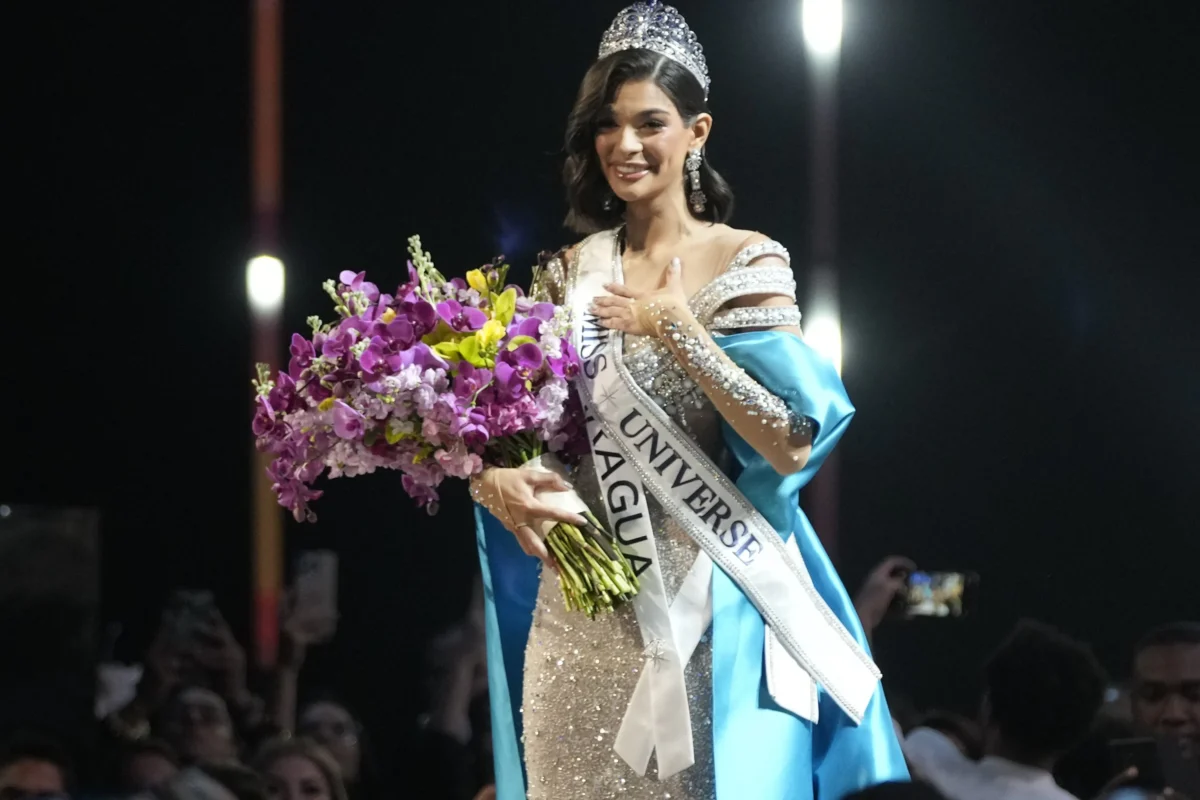 Miss Universe Winner Announced
Ultimately Miss Nicaragua, Sheynnis Palacios, a 23-year-old communicologist, went on to win the competition, becoming the first to wear the crown from her country.
Miss Thailand, Anntonia Porsild, was the first runner-up, and Miss Australia, Moraya Wilson, was the second runner-up.
Speaking to Fox News, Ms. Austin was asked about key differences between transgender individuals competing in the pageant and those who compete in women's sports competitions.
Athletes including former NCAA swimmer Riley Gaines, as well as Republican lawmakers, have regularly raised concerns regarding biological males participating in women's sports, citing a possible unfair biological advantage and safety concerns.
Ms. Gaines, a former University of Kentucky swimmer, has previously detailed the traumatic locker room experience she and other female athletes endured with transgender athlete Lia Thomas, formerly William Thomas.
Ms. Austin told Fox that many decisions regarding the winner of Miss Universe are based on a contestant's interview, including their life story as a woman and how they have grown and evolved.
"So if you grew up a man and you decided to become a woman, I don't think you have a true woman's feminine story. You don't know what period cramps feel like, I'm sorry. You don't know what it's like to walk down a stage during that time of the month and really say: this is femininity," Ms. Austin said.
"You are a man who identifies as a woman, and that's fine," she continued, "but don't start coming into women's industries—have a line, have a boundary. That's the problem."
The Epoch Times has contacted JKN Global Group for further comment.
From The Epoch Times