A missing 6-year-old boy who was taken in a stolen vehicle has been found in Florence County, South Carolina, on Saturday, Feb. 16, the Robeson County Sheriff's Office said.
Six-year-old Rahmir Brown and Sammie L. Smith, 46, were located around 3:30 a.m. during a traffic stop by the Florence Police Department and Florence County Sheriff's Office, the authorities announced.
"Rahmir Brown, 6, of Lumberton and Sammie L. Smith, 46, of Lumberton were located in Florence County on February 16, 2019, around 3:30 am. Smith and Brown were located by Florence Police Department and Florence County Sheriff's Office during a traffic stop," the sheriff's office said in a statement.
"Smith is currently in the custody of the Florence County Detention Center for violations in Florence County and possession of a stolen vehicle."
Brown is back with his mother. The boy didn't appear to have suffered any injuries during the kidnapping, according to the authorities.
On Feb. 15, deputies from Robeson County Sheriff's Office responded to the 100 block of Southfield Road in Lumberton, North Carolina, at 7:58 p.m. in reference to a vehicle being stolen with a child inside of the vehicle.
Based on the description from the police, the vehicle was a four-door 2013 Chevrolet Spark with the North Carolina license plate FFY9149.
Brown's mother, Laterra Francis, told police that her vehicle was driven away from her residence while she was putting her groceries inside of her house.
Francis said the vehicle was driven away by her friend, Smith, and her son was inside the car when the incident happened.
During the hunt for Smith, Police were informed that the 46-year-old has family in Darlington, South Carolina.
They were also told that Smith was last seen wearing a painter's suit, green neon vest, and brown work boots with paint on them. Smith is 6 feet 2 inches tall and weighs 220 pounds with black hair and brown eyes. He can be recognised by a distinctive gold tooth and a dark mark under his left eye from a fight.
Brown had been wearing a red short-sleeve polo shirt with blue jeans when the incident happened. He is described as 3 feet tall, weighing in at around 50 pounds, with brown eyes and black hair that is short on the side and with a box style on top.
Smith has since been charged with possession of a stolen vehicle and violations in Florence County, according to the Robeson County Sheriff's Office. An investigation is ongoing. Anyone with any information is asked to call the Robeson County Sheriff's Office at (910) 671-3100.
Over 464 Thousand Children Reported Missing in 2017
There were 464,324 missing children reported in the FBI's National Crime Information Center in 2017, according to the National Center for Missing and Exploited Children. Under federal law, when a child is reported missing to law enforcement, they must be entered into the database. In 2016, there were 465,676 entries.
"This number represents reports of missing children. That means if a child runs away multiple times in a year, each instance would be entered into NCIC separately and counted in the yearly total. Likewise, if an entry is withdrawn and amended or updated, that would also be reflected in the total," the center noted.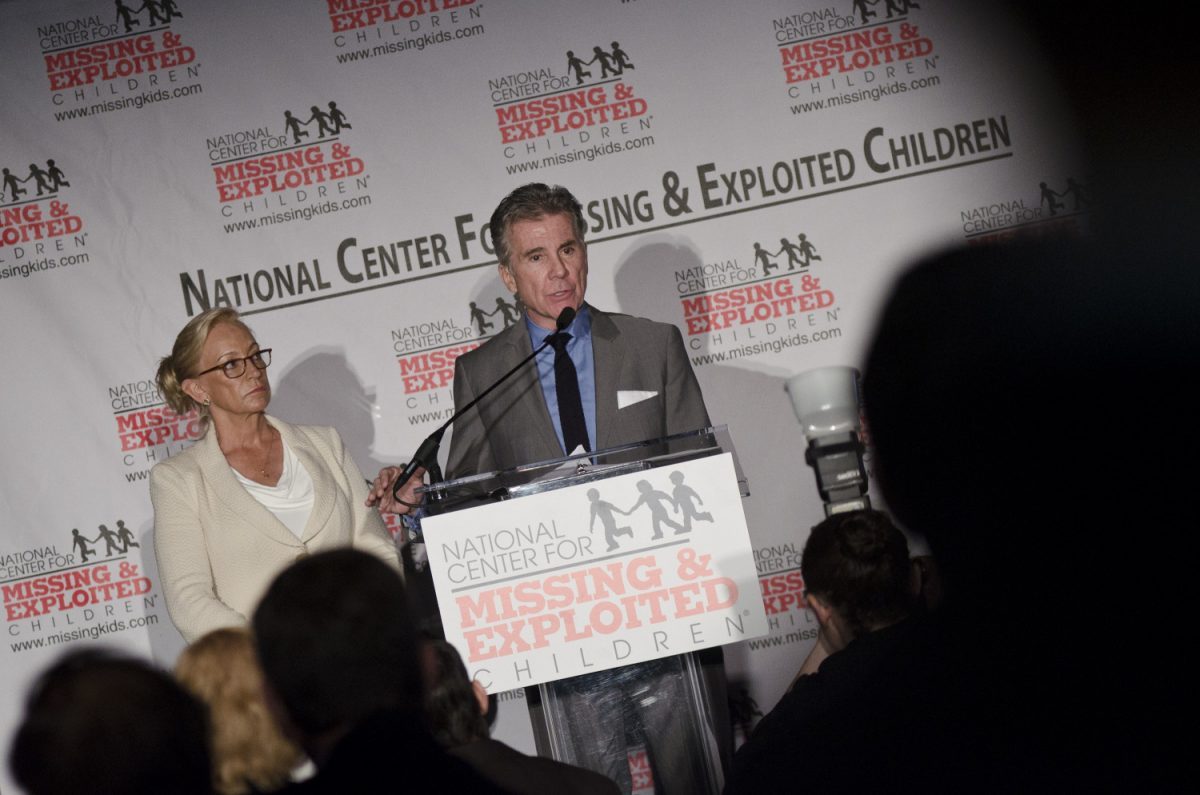 In 2017, the center said it assisted officers and families with the cases of more than 27,000 missing children. In those cases, 91 percent were endangered runaways, and 5 percent were family abductions.
About one in seven children reported missing to the center in 2017 were likely victims of child sex trafficking.
Missing children typically fall into five categories: kidnapped by a family member, abducted by a nonfamily perpetrator, runaways, those who got lost, stranded, or injured, or those who went missing due to benign reasons, such as misunderstandings, according to a report by the Department of Justice (pdf) in 2017. Reported missing children dropped from 6.5 per 1,000 children in 1999 to 3.1 per 1,000 children in 2013.
Jack Phillips from The Epoch Times contributed to this report.