A police officer was found dead in a flooded field on Saturday morning, March 3, hours after he was reported missing.
Police officer Rodney S. Smith, 45, of Boaz, Kentucky, was discovered in Hickman City, Kentucky, police said. His body was found at around 5:00 a.m. on Saturday morning.
He was declared dead at the scene by the Fulton County coroner. Authorities also found the police cruiser that Smith was driving.
The State Medical Examiner's Office is to perform an autopsy on the policeman's body later on Saturday.
Smith was initially reported missing at 9:15 p.m. on Friday evening according to authorities. Kentucky State Police said they were informed, "a Hickman City Police Officer was possibly missing in a flooded field on Bernal Avenue."
Police also warned the public to avoid the area because of "the large number of resources deployed and the limited roadway access."
Several emergency agencies searched the area throughout the night and into the early morning.
It comes after flooding from the Ohio River earlier in the week left thousands without power in Kentucky.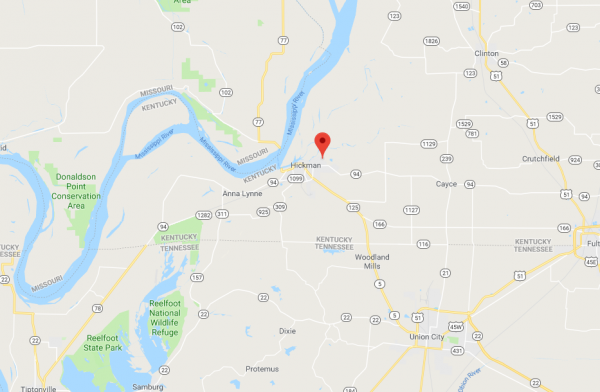 Sad news out of #Hickman KY. A missing City of Hickman police officer has been found dead in a flooded field. 45 y/o Rodney Smith went missing yesterday. Hickman is located near the Missouri border in western Kentucky. @kystatepolice investigating. @wnkytv pic.twitter.com/OWW72mxCug

— Max Winitz (@MaxWinitz) March 3, 2018
Smith is the second officer to drown in floodwater this week. The body of a Lebanon police officer was discovered in a flooded creek on Thursday, March 1, in DeKalb County, WSMV reported.
Joseph Bowen, 28, was driving to his DeKalb County home when his truck went down an embankment, hit a tree, then plummeted into a creek. His vehicle was carried a few feet down the flooded creek, according to the news outlet.
Sad news out of West Kentucky this morning. A city police officer who was last seen in a flooded field around 9 last night has been located. pic.twitter.com/2L7b5FXdFi

— Lauren Adams (@WLKYLaurenAdams) March 3, 2018
From The Epoch Times
Recommended Video:
Timelapse Video Captures 'Ocean' of Clouds Over Vancouver, British Columbia