Sen. Josh Hawley (R-Mo.) said on Wednesday that he believes it is "inevitable" that former President Donald Trump will be the Republican nominee in the 2024 presidential election.
Hawley, who hasn't endorsed any GOP candidate for the 2024 race yet, made the remarks at the Marriott World Center in Orlando during the 2023 National Religious Broadcasters (NRB) International Christian Media Convention, the world's largest gathering of Christian communicators and ministry professionals.
"And that's not against anybody else," Hawley told Fox News Digital in an interview during the event. "I just think that Trump is going to be the nominee and Biden's going to be the nominee of the other party."
"And I can tell you I know where I am in that matchup," the 43-year-old Missouri senator added.
Hawley also said the case of Manhattan District Attorney Alvin Bragg—who charged Trump in April with 34 felony-level counts of falsifying business records related to alleged hush money payments—has galvanized the 45th president's support instead of hurting him.
"I think, you know—Bragg, the Manhattan D.A., coming after him in what I think is a blatantly illegal manner—I think he's just consolidated his support," he said.
Challenges Ahead
The challenge for the next president, regardless of political affiliation, is to "make America strong," Hawley said, noting that he believes President Joe Biden is not fit for the top job because he made the United States "dependent" on China, "intentionally tried to divide" Americans, and allowed "record numbers of drugs across our borders."
"I mean, you look at what this president has done," Hawley said. "Biden has made us dependent on China. He's made China rich. He's made America poor."
Mandy Gunasekara, director of the Center for Energy and Conservation at the Independent Women's Forum, expressed similar concerns to Hawley's last month, telling The Epoch Times that the Biden administration's latest electric vehicle (EV) push—which is designed to drive mass adoption of EVs within a decade—will increase the United States' dependence on China.
"It benefits the Chinese Communist Party because they control the critical minerals supply chain that is going to be necessary to build out the batteries for those electric vehicles," said Gunasekara, who served as chief of staff at the Environmental Protection Agency (EPA) under Trump.
Hawley also said another reason he believes Biden is "not fit to be president" is due to the 80-year-old incumbent repeatedly trying to divide Americans by "calling half of the country—or more—fascists, calling them people who threaten our democracy."
"It used to be in America that we could have heated disagreements, but you didn't say that the other side was un-American and not fit to be citizens," he said.
"And this president does that on a daily basis," he added. "Frankly, I think for that reason alone, he is not fit to be president."
Candidate Pool
Hawley's remarks came as Republican Florida Gov. Ron DeSantis announced his presidential campaign via Twitter Spaces alongside Tesla CEO Elon Musk. The governor's entry into the GOP field has been rumored for months, and he is considered the party's strongest candidate next to Trump, who is currently dominating the field.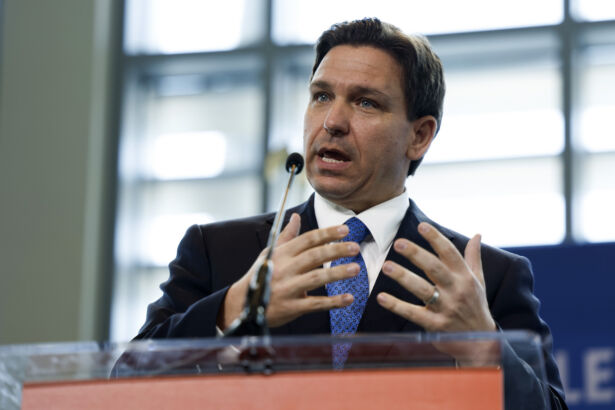 Trump, according to an average of polls compiled by RealClearPolitics, has a significant lead over any Republican challenger, including DeSantis, who trails in a distant second place.
Biden, already the oldest president ever, officially announced his 2024 reelection campaign in April after months of hints and comments that he would seek a second term. The incumbent will have to convince voters he has the stamina for another four years in the White House amid poor approval ratings and voter concerns about his age.
Democrats say Biden is running because he feels he is the only candidate who stands a chance against Trump. In announcing his candidacy, the Pennsylvania native declared it his job to defend "freedom."
"The question we are facing is, whether, in the years ahead, we have more freedom or less freedom. More rights or fewer," Biden said in a video announcing his reelection bid. "This is not a time to be complacent … That's why I'm running for reelection," he added.
Robert F. Kennedy Jr., who also recently declared he will be running for president in 2024 as a Democrat, has set up a potential primary challenge to Biden, telling Fox News earlier this month that he believes he has a path to defeating Biden.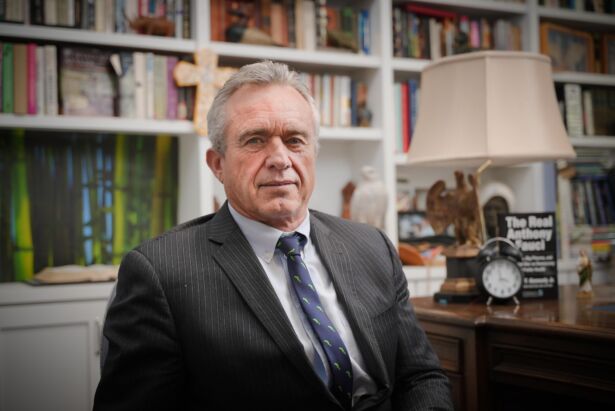 "Yes, I can win," Kennedy said when asked about his chances of ousting Biden in the primary. "The public polls are showing me at 20 percent over for the Democrats," he added, "and our private polling is showing that I have very strong support among independents and even Republicans."
Apart from Biden, Kennedy is the second other candidate to declare a run for the Democratic nomination, joining author Marianne Williamson, who also sought the party's nomination in 2020 but dropped out of the race before any votes had been cast.
In the Republican field, other major candidates besides Trump and DeSantis include entrepreneur Vivek Ramaswamy, former UN Ambassador Nikki Haley, Sen. Tim Scott (R-S.C.), former Arkansas Gov. Asa Hutchinson, and conservative talk show host Larry Elder.