Attorney General Merrick Garland announced the appointment of a special counsel on Thursday after lawyers for President Joe Biden found potentially classified documents at his former office space at the Penn Biden Center in November and in his Deleware home in December.
The Biden White House disclosed the discovery of documents at the Penn Biden Center on Monday and then disclosed the discovery of the additional documents at his home on Thursday.
On Thursday, Garland announced he had appointed former federal prosecutor Robert Hur as a special counsel to investigate the documents discovered at Biden's home and office space.
Several Republican lawmakers had called for Garland to appoint a special counsel in the lead-up to his announcement on Thursday.
"Special Counsel," said Sen. Josh Hawley (R-Mo.) via Twitter on Wednesday.
Rep. Ronny Jackson (R-Texas) said more on Thursday via Twitter, just before Garland's announcement.
"While Biden was sending his DOJ goons to RAID President Trump's home, HE HAD HIGHLY CLASSIFIED DOCUMENTS IN HIS OWN GARAGE. In boxes next to his Corvette!! OUTRAGEOUS! A special counsel is needed NOW!" Jackson said.
'Damage Assessment'
On Thursday, House Intelligence Committee Chair Mike Turner (R-Ohio) called for the intelligence agencies to conduct a "damage assessment" of the potentially classified documents.
Turner also called on Garland and Director of National Intelligence Avril Haines to provide briefings.
"The presence of classified information at these separate locations could implicate the President in the mishandling, potential misuse, and exposure of classified information," Turner wrote in letters to Garland and Haines.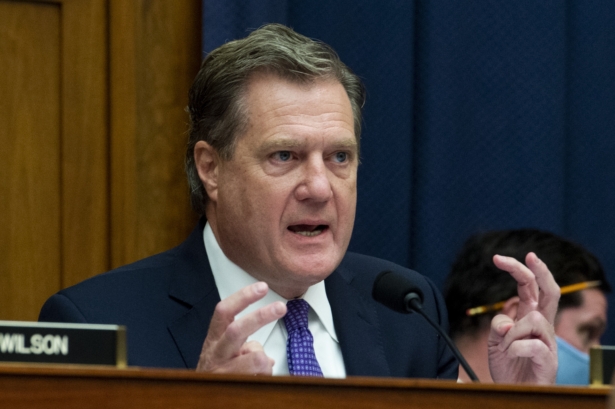 Following the special counsel appointment, special counsel to the president Richard Sauber said the documents likely ended up at Biden's home and office space by mistake.
Sauber said Biden "takes classified information and materials seriously," adding that "we are confident that a thorough review will show that these documents were inadvertently misplaced, and the President and his lawyers acted promptly upon discovery of this mistake."
McCarthy Says Congress Should Lead Investigation
Ahead of Garland's announcement on Thursday, House Speaker Kevin McCarthy (R-Calif.) said, "I think Congress has to investigate this."
Contradicting some of the Republican lawmakers who called for a special counsel investigation, McCarthy said, "We don't think there needs to be a special prosecutor."
House Oversight Committee Chair James Comer (R-Ky.) said the Republicans in the House would pursue their own investigation of the classified documents, regardless of the special counsel's efforts.
"With or without a special counsel, the House Oversight and Accountability Committee will investigate President Biden's mishandling of classified documents and the Swamp's efforts to hide this information from the American people," Comer said.
"The National Archives and Records Administration, the White House, and the Department of Justice were aware of the classified documents stashed in a closet at the Penn Biden Center before the election, and now we've learned classified documents kept in President Biden's garage were found in December," he said.
"There are many questions about why the Biden Administration kept this matter a secret from the public, who had access to the office and the residence, and what information is contained in these classified documents."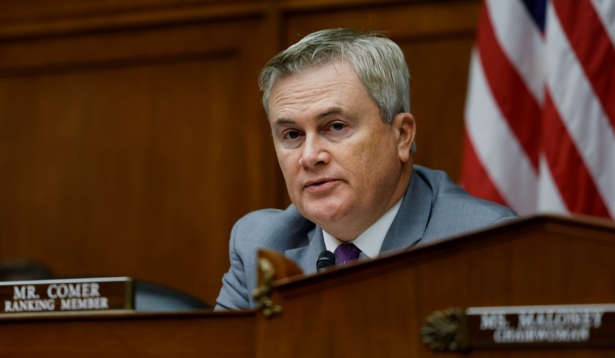 Some Republicans Question Special Counsel's Motives
While some House Republicans signaled Congress would pursue its own investigation of Biden's handling of the documents, others appeared to question whether the special counsel would impede those Republican efforts.
"And just like that, everything we request will be 'under investigation' because of Merrick Garland's appointed special counsel and unavailable to Republican investigators," Rep. Marjorie Taylor Greene (R-Ga.) said via Twitter.
Comments on the issue made by Rep. Troy Nehls (R-Texas) showed how some Republican lawmakers have grown distrustful of the FBI under the leadership of Christopher Wray.
"The Special Counsel that AG Merrick Garland just appointed is FBI Director Christopher Wray's former assistant. They're all in on it," Rep. Troy Nehls (R-Texas) said via Twitter about Hur's appointment.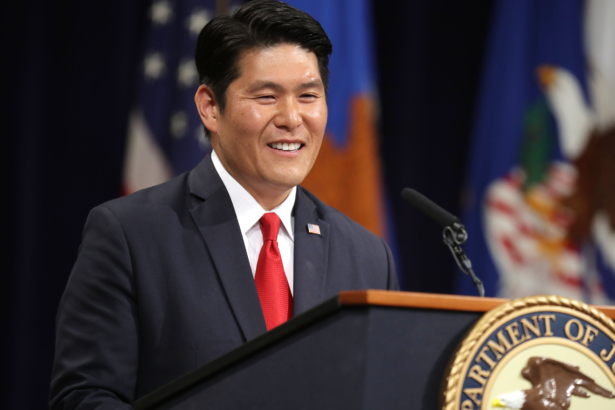 In November, House Republicans released a more than 1,000-page-long report alleging the Department of Justice and the FBI of weaponizing their law enforcement authorities for political purposes.
Hur was the former Trump-appointed U.S. attorney in Maryland. He was reportedly a close ally of former Deputy Attorney General Rod Rosenstein, a key figure in the FBI's investigations of allegations of Russian interference in the 2016 U.S. election. Hur also worked as an adviser to FBI Director Christopher Wray in the Justice Department.
Hur has said he will perform his duties without bias.
"I will conduct the assigned investigation with fair, impartial and dispassionate judgment," Hur said in a statement after his appointment.
"I intend to follow the facts swiftly and thoroughly, without fear or favor and will honor the trust placed in me to perform this service."
The Associated Press contributed to this report.