CHARLESTON, W.Va.—Authorities say a West Virginia mom who passed out in a McDonald's bathroom after doing drugs in front of her kids has been charged with child neglect.
WCHS-TV reports Tuesday that 32-year-old Sarah Parker is facing charges of child neglect resulting in injury after the incident on Saturday.
The station cites police and says Parker snorted the drugs through her nose before losing consciousness. Police say her 2- and 3-year-old kids were in the bathroom with her when she passed out.
A criminal complaint obtained by the station says marijuana and multiple glass pipes were found in her purse. A knife and a can of mace were also found on the floor next to Parker.
She's currently jailed on a $10,000 cash bond. Her attorney didn't return a voicemail.
Fentanyl Deaths
In August, President Donald Trump urged the Senate to pass a measure to stop synthetic opioid drugs such as fentanyl from being transported into the United States via the U.S. Postal Service system.
"It is outrageous that Poisonous Synthetic Heroin Fentanyl comes pouring into the U.S. Postal System from China," he wrote on Aug. 20.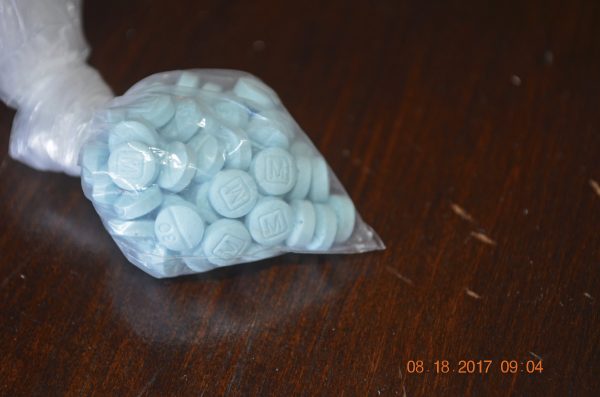 The shipment of fentanyl from China to the U.S. is "almost a form of warfare," Trump said in August.
"In China, you have some pretty big companies sending that garbage and killing our people," Trump said at the time.
More than 71,500 Americans have died of a drug overdose in 2017, according to data released the U.S. Centers for Disease Control and Prevention.
The majority—or least 68 percent—of those deaths could be attributed to opioids such as fentanyl.
Epoch Times reporter Jack Phillips contributed to this report.