The House of Representatives remains without a speaker as Rep. Jim Jordan (R-Ohio) failed to receive a majority on a second ballot, cast on Oct. 18.
Mr. Jordan received 199 Republican votes, one fewer than the previous ballot and 18 short of the number needed to elect him. Also, 22 Republicans refused to vote for Mr. Jordan, two more than on the previous ballot a day earlier, signaling that his already lumbering campaign is losing momentum.
It's largely up to Mr. Jordan to decide whether to continue trying to win support or to withdraw his nomination, according to Rep. Tom Cole (R-Okla.), who made the nominating speech for Mr. Jordan's second bid for speaker.
"I'm sure Jim Jordan is thinking about what he wants to do," Mr. Cole, chair of the House Rules Committee, told reporters after the vote. "It's his decision on whether this proceeds," he added, noting that the election of the previous speaker took 15 ballots in January.
Mr. Jordan later told reporters that he's staying in the race.
"There's 20 individuals we need to talk to, and we're going to continue to do that," he said.
Difficult Campaign
Mr. Jordan's struggling campaign comes at the end of a tumultuous two weeks that began with the Oct. 3 ousting of Speaker Kevin McCarthy (R-Calif.) by a small handful of Republicans joined by Democrats.
The GOP conference nominated Majority Leader Steve Scalise (R-La.) as speaker designee, electing him over Mr. Jordan on Oct. 3. However, Mr. Scalise withdrew his nomination a day later when it became apparent that a number of Jordan supporters would withhold their votes on the House floor.
The conference then nominated Mr. Jordan. This time a number of holdouts, many of whom are loyalists of Mr. Scalise, refused to support Mr. Jordan.
Two holdouts, Reps. Doug LaMalfa (R-N.Y.) and Victoria Spartz (R-Ind.), switched their votes to support Mr. Jordan on the second ballot. But others were hardened in their resolve.
Meanwhile, six members reversed to vote against Mr. Jordan in the second round.
Mr. Jordan, a founding member and the first president of the House Freedom Caucus, is known as one of the most ardent conservatives in Congress and a relentless fighter. His tactics and positions don't sit well with all members of the Republican conference.
Jordan supporters waged a social media campaign against members known to be resistant to Mr. Jordan, which some members referred to as a pressure campaign. After the first ballot, media personality Sean Hannity of Fox News posted the names and office numbers of the 20 Republicans who didn't vote for Mr. Jordan, suggesting that supporters should call to offer their opinions.
In response, a number of members said that members opposing Mr. Jordan had received a large number of "hate calls."
"Jordan has to be held to the same standard as McCarthy and Scalise were—we cannot be hypocrites and allow tyranny," Ms. Spartz wrote on X, formerly known as Twitter, after the first ballot.
"His tactics certainly didn't work on me. Actually, I became more cemented in my position," Rep. Carlos Giménez (R-Fla.) told reporters after casting the first ballot for Mr. McCarthy. Mr. Giménez maintained his position against Mr. Jordan on the second ballot.
"I voted for the guy who won the election," Rep. Mario Díaz-Balart (R-Fla.) said on Oct. 17, referring to Mr. Scalise. Mr. Díaz-Balart said of attempts to "intimidate or threaten" him, "That's where the possibility of any kind of negotiation ceases." But he made it clear that Mr. Jordan himself hadn't tried to coerce his cooperation.
"I think that somebody advising [Mr. Jordan] thought it was a good idea to try to shine a spotlight on us and to try to shame us on the floor," Rep. Nick LaLota (R-N.Y.), who didn't support Mr. Jordan, said after the second ballot. "That tactic obviously didn't work and probably dug some members in stronger than they would have been a couple of days ago."
Others were more optimistic that Mr. Jordan could continue to build support and were undaunted by the prospect of multiple rounds of voting.
"Kevin was down to 200 at the low point of his voting during the 15 cycles," Rep. Chip Roy (R-Texas) told NTD, sister media outlet of The Epoch Times, after the second ballot. "It's not meaningfully different. This is just the process."
"I'm supporting Jim. My support is not changing," Rep. Byron Donalds (R-Fla.) told reporters. "Jim can go as many rounds as he chooses to, and I'll be right there with him."
The McHenry Option
With Republicans seemingly unable to agree on a speaker designee, the possibility of extending the tenure and powers of Speaker Pro Tempore Patrick McHenry (R-N.C.) for a period of time appears to be gaining momentum.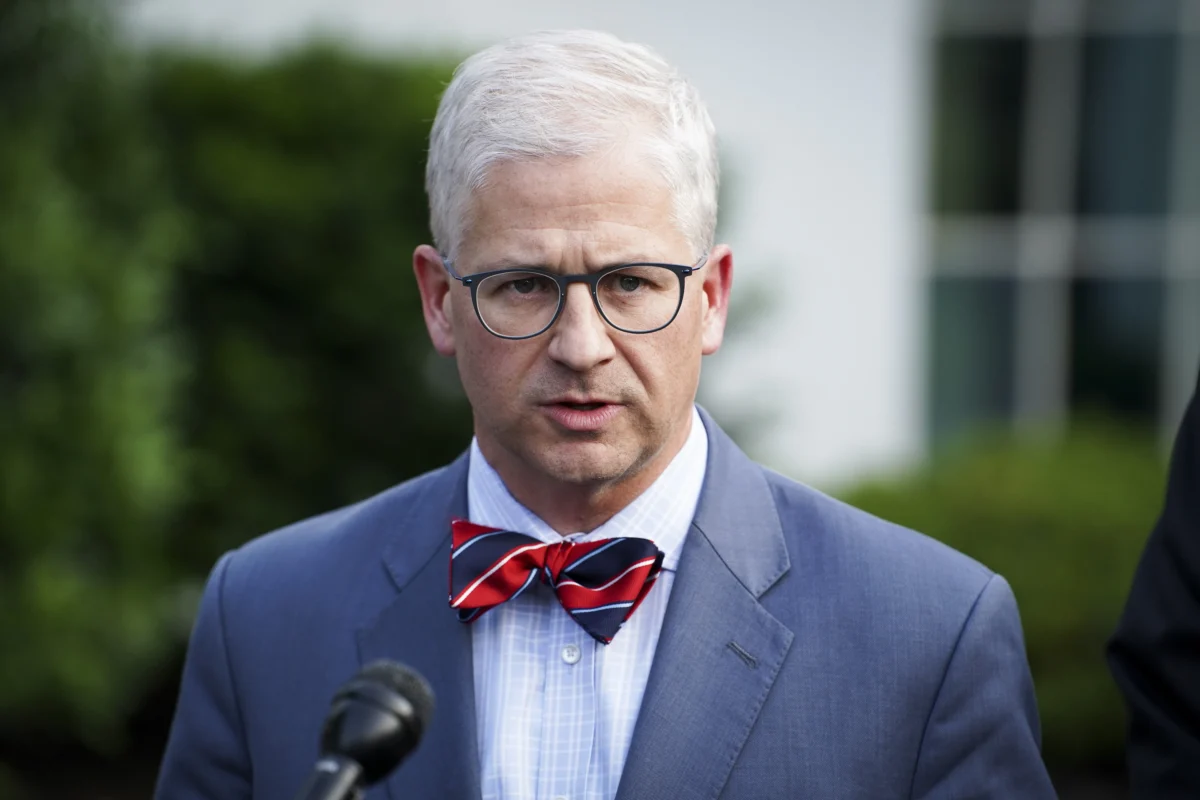 That would allow the House to reopen to deal with urgent business while allowing more time for the deeply divided Republican conference to agree on a speaker designee.
McHenry was tapped for the interim role on Oct. 3 through a post-9/11 rule aimed at preventing a leadership vacuum in the wake of a national emergency. His sole power as appointed speaker pro tempore is to oversee the election of a new speaker.
The move to empower Mr. McHenry by making him an elected speaker pro tempore had been discussed for days. Reps. Mike Kelly (R-Pa.) and David Joyce (R-Ohio) have both drafted resolutions to this effect.
But many members, including Mr. McHenry, have downplayed the idea. "I want to elect Jim Jordan speaker," Mr. McHenry said when asked about the possibility before the second ballot.
"I don't know that he wants to be empowered," Mr. Cole said when asked whether he favored the move.
Some who signaled openness to the idea stressed that it must be a united effort by House Republicans, not a coalition including Democrats.
"I would support a Republican effort, from our side of the aisle, to try to open up," Mr. Giménez told reporters before the vote.
Rep. Tim Burchett (R-Tenn.) opposed the idea, calling it a delay tactic similar to a continuing resolution, a stopgap funding measure Congress uses to avert a government shutdown. "Whatever the arbitrary date they give … we won't do anything up until about a day before and then start electing another speaker. So let's just stay here until we get it figured out," he said.
"We should do our job and select the speaker," Mr. Roy said. "The Constitution says that. So any move to do otherwise is contrary to the Constitution."
Others urged against working with Democrats independently of the idea of empowering Mr. McHenry. "Working with Democrats to elect any speaker should be completely off [the] table for any of my Republican colleagues," Rep. Andy Ogles (R-Tenn.) wrote on X on Oct. 18.
Minority Leader Hakeem Jeffries (D-N.Y.) hinted that Democrats might favor the resolution to empower Mr. McHenry, but only once Mr. Jordan's candidacy had been laid to rest.
"If we can clear that hurdle, there's a pathway forward that we're willing to consider, discuss, and then make a decision in the best interest of the American people," Mr. Jeffries said.
The Republican conference was scheduled to meet shortly after the failed vote to determine a path forward. However, that meeting was canceled.
No more votes are expected on Oct. 18, according to Mr. Jordan. It's unclear if votes have been scheduled for Oct. 19.
Jackson Richman, Joseph Lord, Emel Akan, Ryusuke Abe, and NTD's Melina Wisecup contributed to this report.
From The Epoch Times