Most Americans believe that President Joe Biden acted either illegally or unethically in how he handled the international business dealings of his son, Hunter Biden.
The question posed to U.S. adults by AP-NORC pollsters was the following: "When it comes to the overseas business dealings of Joe Biden's son, Hunter, do you think Joe Biden has done something illegal, or he has done something unethical but not illegal, or do you think he has not done anything wrong?"
Overall, 35 percent of responding U.S. adults said they think President Biden has done something illegal, while 33 percent said he did something unethical.
There was a partisan dimension to the results. Most Republicans (65 percent) said they believe President Biden did something illegal when it comes to his son's business dealings, while most Democrats (58 percent) said they don't think the president did anything wrong.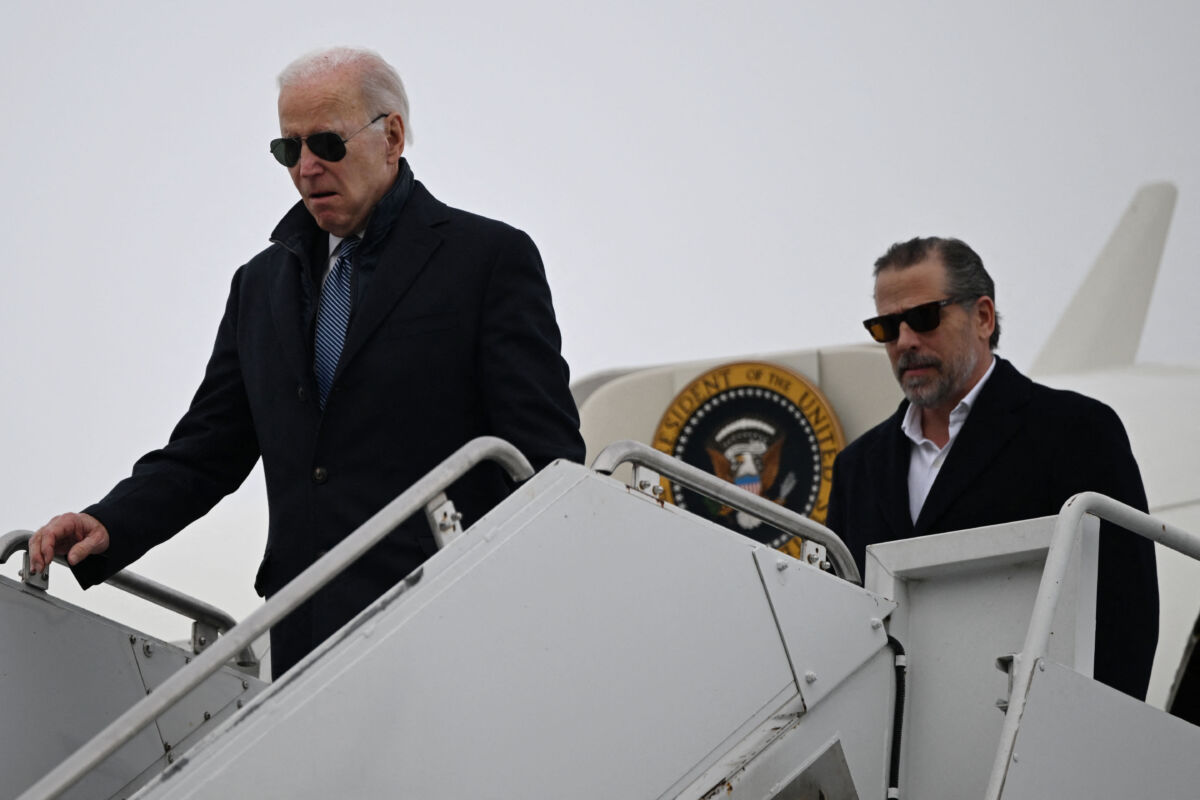 President Biden's Alleged Involvement In Focus
While President Biden has denied any involvement in his son's business affairs, the GOP-led House Oversight Committee has released over 20 examples of evidence tying the president to Hunter Biden's business dealings.
"There is mounting evidence that Joe Biden was involved in his family's influence peddling schemes, including while he served as Vice President," the committee said in a statement.
"Democrats and their corporate media allies continue to ignore this overwhelming evidence as they seek to distract the American people from the Biden family's corruption," the panel added.
While on the campaign trail, then-presidential candidate Mr. Joe Biden insisted that he had no role whatsoever in his son's business dealings. But the foundation of that contention has been shaken—first by the revelations of the contents of the Hunter Biden laptop, then by statements made by his former business associate Tony Bobulinski, and more recently by the explosive disclosures made by Devon Archer, former business partner of Hunter Biden.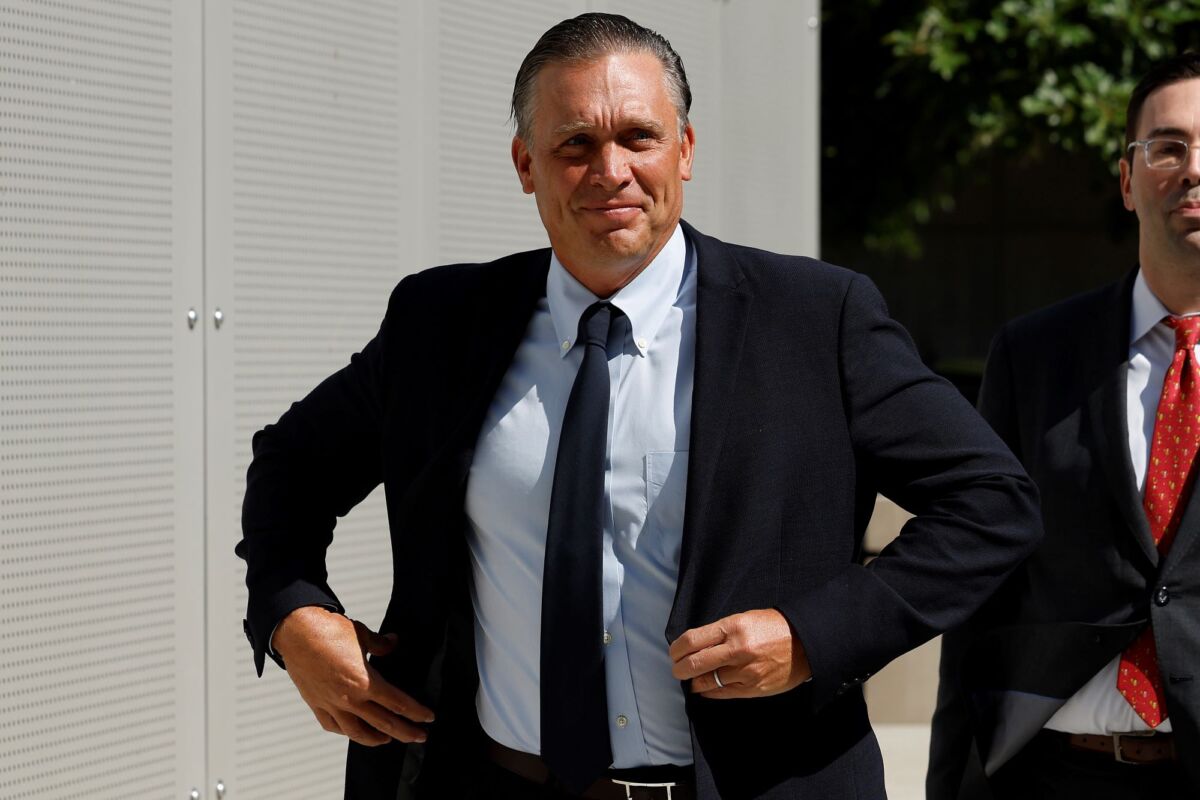 Mr. Archer gave a closed-door interview to members of the House Oversight and Accountability Committee at the end of July, in which he said the president spoke to his son's business associates on multiple occasions.
A readout of some of Mr. Archer's key revelations from July 31 closed-door testimony include that Mr. Hunter Biden put his father, who was then Vice President, on speakerphone during business meetings over 20 times and that the elder Biden was put on the call to sell "the brand."
While Republicans saw Mr. Archer's testimony as proof that the president lied when he denied involvement in his son's business dealings, the president's supporters insisted the conversations amounted to "casual" small talk and that, at most, Mr. Hunter Biden had peddled the "illusion of access" to his father rather than the real deal.
The White House downplayed the significance of Mr. Archer's testimony, with spokesperson Ian Sams saying it failed to provide the kind of bombshell evidence of wrongdoing that Republicans claimed.
"It appears that the House Republicans' own much-hyped witness today testified that he never heard of President Biden discussing business with his son or his son's associates or doing anything wrong," Mr. Sams said in a statement at the time.
But later, in an interview with Tucker Carlson, Mr. Archer said that President Biden's claims of having no involvement in his son's business dealings is "categorically false."
"He was aware of Hunter's business. He met with Hunter's business partners," Mr. Archer said. He insisted that the claim that the president was in no way involved in his son's business affairs is "not factually right."
Still, much like he did during his Congressional testimony, Mr. Archer provided some caveats.
"In the same breath, there's no … I don't think Joe Biden has looked at a balance sheet or a cap table or what have you or any financial document probably ever," Mr. Archer said, suggesting that the president's involvement in Hunter Biden's business affairs may have had a more representative role rather than hands on.
House Republicans have launched an impeachment inquiry into President Biden over his alleged ties to his son's business affairs.
Biden Impeachment Inquiry
In announcing the impeachment inquiry in mid September, then House Speaker Kevin McCarthy (R-Calif.) said President Biden lied about his knowledge of his family's foreign business dealings.
"Eyewitnesses have testified that the president joined on multiple phone calls and had multiple interactions, dinners, resulting in cars and millions of dollars into his son's and his son's business partners' [accounts]," McCarthy said at a Sept. 12 press conference.
"We know that bank records show that nearly $20 million in payments were directed to the Biden family members, and associates, through various shell companies. The Treasury Department alone had more than 150 transactions involving the Biden family and other business associates that were flagged as suspicious activity by U.S. banks," he added.
"Even a trusted FBI informant has alleged a bribe to the Biden family. Biden used his official office to coordinate the Hunter Biden business partners about Hunter's role in Burisma, the Ukrainian energy company," Mr. McCarthy continued.
During the first impeachment hearing on Sept. 28, witnesses said that evidence uncovered thus far suggests misconduct on the part of the Biden family, though more is needed to support impeaching the president.
"While I believe that an impeachment inquiry is warranted, I do not believe that the evidence currently meets the standard of a high crime and misdemeanor needed for an article of impeachment," Jonathan Turley, a law professor at the George Washington University Law School, testified.
In a memorandum to Republicans released ahead of the first hearing, GOP leaders noted that they've gathered evidence that the Biden family and their associates received more than $24 million from 2014 to 2019. President Biden served as vice president until early 2017.
The money was transmitted "through an exceedingly complex chain of transactions that made it difficult to track the flow of these funds," they said in the memo.
From The Epoch Times