A mother-of-eight went into the most indescribable shock when she called her husband to warn him of a crash only to find out that he's was the one that had been killed.
Jacqui Saunders, 50 was jogging past the scene of a horrible crash at Church Street, in Denby, Derbyshire, on Dec. 17, and called her husband, John, 47, on his phone to tell him he had a "lucky escape." But she soon learned that John was the one in the car and that he had been killed on the spot, according to The Sun.
"I thought I should ring him to say you've had a lucky escape, only to find he hadn't. It was him," Saunders told Metro.
John and Saunders married in June 1992 after meeting in an Eastwood pub. John adopted Saunders 5-year-old daughter, Anna, and the couple went on to have seven more kids. The youngest is 10, according to Metro.
Anna went on to become a mother of two and John got to be called pops.
"It was never a plan to have a big family but when we had a loft conversion, it just went from there," Jacqui said. John was working as a telesales manager at SC Johnson in Denby at the time of his death.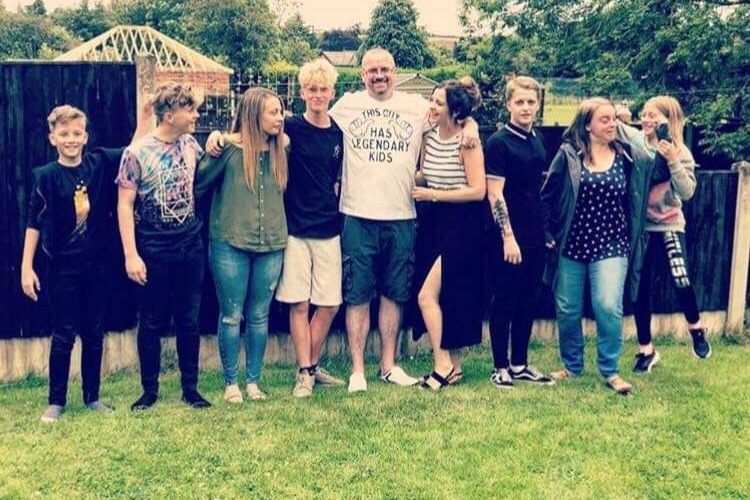 "He was always a gentleman who wouldn't let you walk on the roadside. 'We could talk for hours and never ran out of things to say. Life wasn't perfect but at the moment the good outweighs any of the bad.
"The best memory I've got is him taking me to see Bryan Adams. It's not the sort of thing we ever did but it was on my bucket list and he surprised me with tickets. It was our biggest date night ever," Saunders told Metro.
Badly Missed by Children
Daughter Kirsty Saunders, 25 remembered how loving her dad was and how every Friday he would text her, "Good night, God bless you."
'He'd always give me a hug when I came in. It's those moments I miss the most,' she said.
The family as every year was all set for Christmas festivity when John was killed on Dec. 17 last year. His gifts were already under the Christmas tree, according to The Sun. Kirsty misses the hug he gave her every time she came home.
Father's Day was the last time the whole family was together. "All the partners came and the grandkids were there too. We had to force everyone to take a photo but I'm so glad we did," Saunders told The Sun.
A 47-year-old man, who tragically died following a collision in Denby Village last month, has been named as John Idris…
From The Epoch Times