The mother of an 11-year-old girl who was allegedly raped and impregnated by a 20-year-old illegal immigrant, Jacinto Cobo-Perez, says that she will not put her daughter through an abortion because the baby is innocent.
"She's a girl. I don't know if aborting could cause harm. She's going to have the baby, even if I have to be responsible for the baby, but she's going to have it," the mother of the victim said, reported 12News.
Police said that the mother noted that something was wrong with her daughter girl after she saw a hickey on her daughter's neck in November last year. Then, the girl admitted to her mother that she and Cobo-Perez were "in a relationship," CBS5 reported.
The mother called the police about Cobo-Perez three times, warning him to stay away from the 11-year-old, but the warnings failed.
"She was infatuated," the victim's mother told ABC15 Arizona. "She didn't understand, she's a kid, and any person that's older than her can wrap her around their finger."
Police interviewed Cobo-Perez six months ago. A police report cited by CBS5 revealed he told investigators he was aware "their relationship was wrong" and promised to break it off.
But then the girl's mother told ABC15 that she overheard Cobo-Perez "saying that he had been with my daughter and that he was scared she might be pregnant."
The girl was eventually taken to the hospital where they verified that she was pregnant. Cobo-Perez was arrested. He is now in jail.
"They did nothing. Why wait until, unfortunately, this happens to my daughter for them to really take action?" the girl's mother said. "Well, now they just need to do what they need to do. Police have him now. They can take charge and do what they should have done a long time ago."
The mother doesn't want him to be deported because she thinks he could come back easily. She wants him to be punished and then be deported.
"I don't want anything—not even contact with him or his family. The girl is my responsibility. The baby is also going to be my responsibility, and we'll see how to move on with them both," said the victim's mother.
Illegal Alien Who Raped 12-Year-Old Gets 20 Years In Jail
According to earlier reports, an illegal alien who raped a 12-year-old Mississippi girl has been sentenced to 20 years behind bars, Fox News reported.
Valentin Ariosto Alfonso-Arguello, 38, was charged in September 2018 for raping the girl at her home, The Clarion-Ledger reported. Authorities cited in the report that Alfonso-Arguello met the girl at a Ridgeland restaurant—about 12 miles north of Jackson—and coerced her to give him her phone number and address.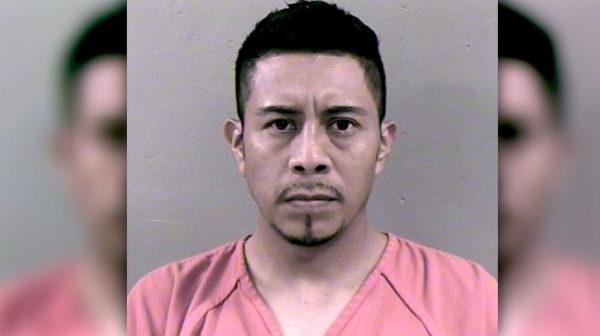 Hours later, Alfonso-Arguello showed up at the girl's house and she got into his truck. He forced her to have sex with him in the vehicle, despite her saying "no" and repeatedly trying to get out of the vehicle, according to The Ledger.
Madison and Rankin counties' District Attorney John K. Bramlett Jr. said in a statement cited by Madison County Online that the case is reflective of a broader problem of child sex abuse.
"Every day in America young girls are coerced to meet men who have ill intent toward them," Bramlett said, according to the report. "Unfortunately, this is one of those cases where a much older man talked a young girl into meeting him and forced her to have sex.
"Our children are now easier targets for pedophiles and we must continue to seek justice for those who become victims."
Bramlett called Alfonso-Arguello "evil and sick."
"The District Attorney's office will continue working diligently making sure that those who hurt our children pay the consequences for their sick crimes. We have zero tolerance for people like Alfonso-Arguello and we will continue working toward ridding our streets of criminals like him."
Assistant District Attorney Katie Moulds told The Ledger that eight years of Alfonso-Arguello's 20-year sentence will be suspended. He will then face deportation or register as a sex offender and serve five years of supervised probation.
Epoch Times reporter Tom Ozimek contributed to this report.