A former national security adviser to President Donald Trump said there are multiple cases of people that have been harassed after speaking out about fraud and irregularities in the recent presidential election.
Michael Flynn, a retired U.S. Army lieutenant general, told Lou Dobbs on Fox Business Thursday he is aware of one witness that has been hospitalized and remains in the ICU.
Flynn added that another person he is aware of had her home broken into, while another witness was forced to move following multiple threats.
"I'm aware of people who are witnesses, one of whom is in ICU, another woman who's had her house broken into twice, another woman who's had her tires slashed, he said, adding that there have been "multiple threats to people's lives, certainly to their job losses."
Flynn continued there is a woman with two children and lives in Michigan who was forced to move and change the number of her phone after testifying on irregularities she witnessed.
Flynn is helping attorney Sidney Powell to investigate allegations surrounding fraud in the Nov. 3 presidential election. Powell also previously told Fox News' host Sean Hannity earlier this week that witnesses to election fraud have been threatened, and in one case, beaten up and hospitalized.
"They're gonna lose their job. Their lives have been threatened. One witness we know of got beaten up and is in the hospital. There have been all kinds of repercussions against people who have come forward to tell the truth," she told the network.
Powell, a former federal prosecutor, had been the lead attorney for Flynn, who recently received a pardon by Trump.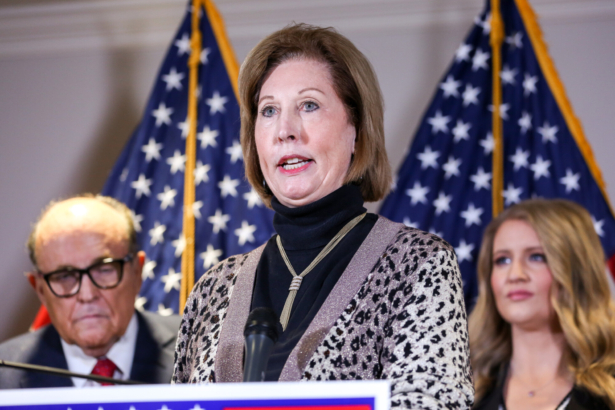 Flynn said during Thursday's interview he is aware of one person that reported election fraud claims to the FBI, and then later, the bureau never heard back from that person.
"I'm telling you we cannot have that in this country in this crisis that we are going through right now," he told Fox News.
Powell filed lawsuits both in Michigan and Georgia last week, alleging massive election fraud and irregularities.
"We got evidence of corruption all across the country and countless districts," she said.
Epoch Times reporter Li Hai contributed to this report.