X, the platform formerly known as Twitter, has reinstated the account of rapper and designer Kanye West about 8 months after he was suspended.
As of Sunday afternoon, Mr. West's account was not suspended. However, the rapper—known as Ye—has not posted anything since he was banned in December after he posted a stylized swastika.
A spokesperson for X told The Wall Street Journal over the weekend that Mr. West's account was reinstated on Saturday. However, Mr. West's account won't be eligible for monetization, while advertisements will not appear next to his posts.
The owner of the social media firm, Elon Musk, has not publicly commented on the reinstatement. A spokesperson for X said that Mr. West reportedly had reassured the company that he won't post what the WSJ described as harmful language.
Jonathan Greenblatt, CEO of the controversial left-wing Anti-Defamation League, wrote that it was "absolutely sickening" that Mr. West "was unsuspended from Twitter/X and given a gold verification check mark." He added, In December, Mr. West had posted a swastika inside a Star of David, which Mr. Musk claimed at the time was an "incitement to violence." The billionaire owner of X previously had welcomed the return of Mr. West back to the platform, without elaborating, that "he's done absolutely nothing to make amends."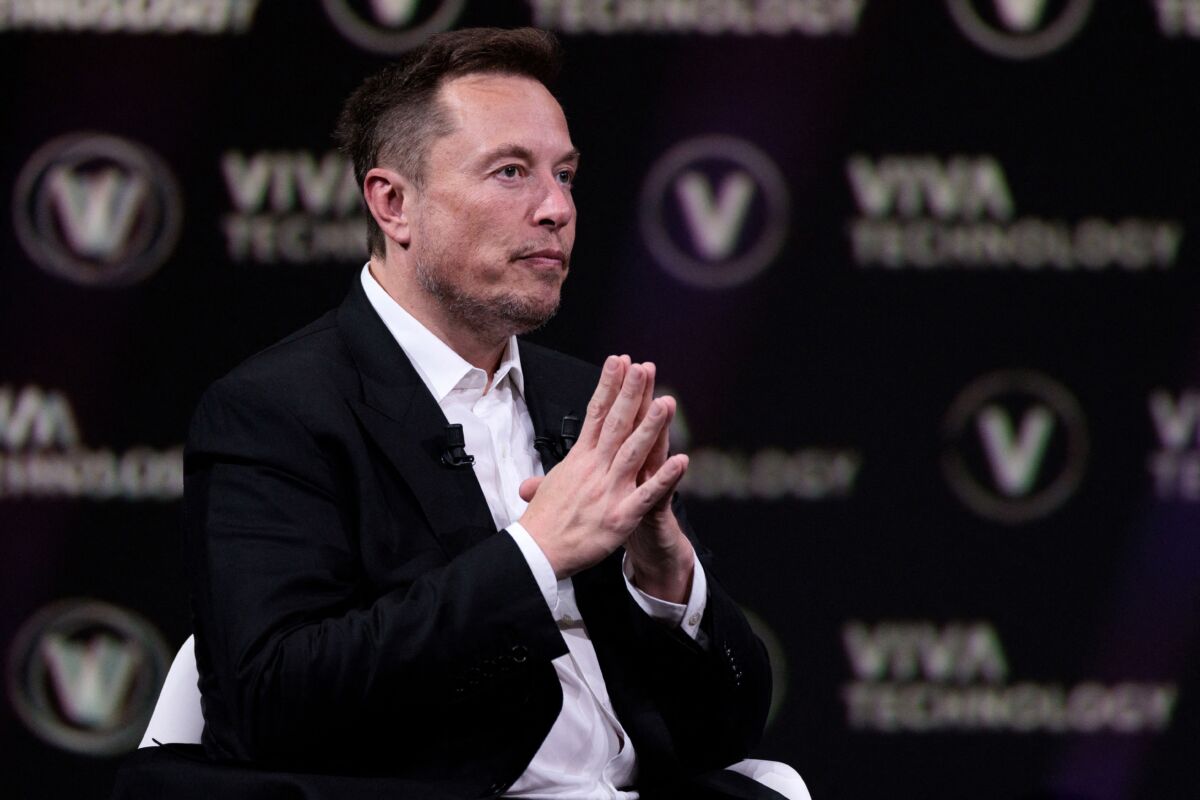 After Mr. West was suspended, Mr. Musk wrote: "I tried my best. Despite that, he again violated our rule against incitement to violence." He did not elaborate at the time.
Before that, Mr. Musk reinstated the account of former President Donald Trump, whose account was suspended in January 2021 following the breach at the U.S. Capitol building. A number of other prominent conservatives and formerly banned individuals were also reinstated on the social media website.
Mr. Trump, however, has not posted anything on the platform, instead sticking to posting on his own platform,Truth Social, which he set up in the wake of his ban from the other major platforms.
As for Mr. West, he's remained mostly silent on social media. He made a post on Instagram earlier this year that said, "Watching Jonah Hill in 21 Jump street made me like Jewish people again." However, his Instagram account has since been deleted.
Controversial comments made by Mr. West last year cost him multiple business deals after he appeared to launch a 2024 presidential bid. Adidas announced that it cut ties with the rapper and abandoned his Yeezy-branded shoe company, while Gap and Balenciaga also cut ties with him.
"Adidas does not tolerate antisemitism and any other sort of hate speech," Adidas said in a statement last year. "Ye's recent comments and actions have been unacceptable, hateful and dangerous, and they violate the company's values of diversity and inclusion, mutual respect, and fairness."
Before that, Mr. West had appeared on Alex Jones' show and made a number of unusual comments alongside Nick Fuentes. Before his Twitter account was suspended, it was locked after he said, in part, that he wanted to go "death con [sic] 3 on Jewish people."
Mr. West's account was later reinstated, but Mr. Musk said that the company did so before he purchased it last November. "They did not consult with or inform me," he said at the time.
The rapper has claimed he lost $2 billion in business deals over his public comments, including the loss of the Adidas deal. About a week ago, Adidas said it would launch a second batch of Yeezy sneaker sales as part of a plan to go through an inventory of products that still remain after it cut ties with Mr. West.
Last week, Mr. Musk announced he's changing Twitter to X, which CEO Linda Yaccarino said would encompass "audio, video, messaging, payments/banking" and more.
The social media platform did not immediately respond to an Epoch Times request for comment.
From The Epoch Times