A Nashville home invasion turned deadly after a teenager allegedly stood up to a pair of armed home invaders on the night of Tuesday, Dec. 5, according to police. The intruders shot the teenager in the chest, killing him.
The shooting took place around midnight at a home in the 1000 block of Capitol Point, reported WKRN, in the John Henry Hale Apartments in Nashville, Tennessee.
Police said two suspects kicked down the front door of the house just before midnight and began pulling the occupants out of their beds and into a hallway, demanding money. Asleep inside the home at the time of the forced entry were 17-year-old Ja'Donte Thompson, his mother, stepfather, and grandfather.
Police said Thompson likely challenged the perpetrators after which a scuffle ensued and Thomson was shot in the chest. The boy's stepfather was also pistol-whipped by the intruders before they left empty-handed.
The teen was transported to Vanderbilt University Medical Center where he was pronounced dead.
Thompson attended Hillsboro High School, a spokesperson for Metro Nashville Public Schools told USA Today affiliate Tennessean.com. The following statement was released by Metro Schools in regards to Thompson's murder:
"MNPS is sad to learn the 17-year-old killed last night was a current Hillsboro student. The district is providing grief counselors and has implemented the student death response protocol to support the students and faculty of Hillsboro HS. Our thoughts go out to that community and we will support them through this process."
No motive for the shooting has been released.
Police told WKRN that initial suspicions that this may have been a targeted crime were not corroborated by the evidence in the ongoing investigation.
No arrests have been made in connection with the incident. The boy's family members reacted with shock to the tragic news.
"It's a shame. He was a great kid," Thompson's great aunt told Tennessean.com. "To know he was trying to defend his family."
The two suspects are said to be black males in their 30's, WKRN reports, and the police are requesting anyone with information about the crime to come forward.
Nashville Crime Stoppers can be reached at 615-74-CRIME.
Thompson's death is the 97th criminal homicide in Nashville this year.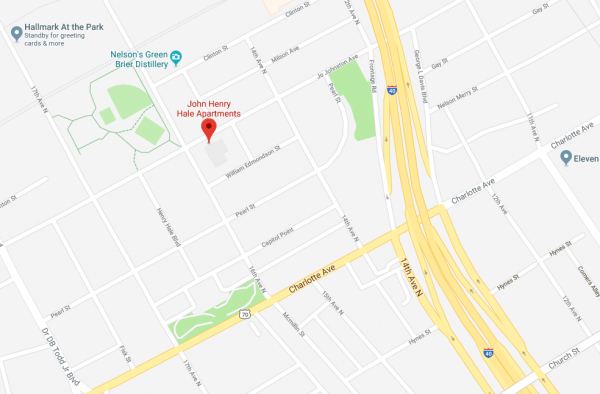 And a final message from your friendly neighborhood news reporter. 
Please help support independent journalism by sharing this article far and wide on social media. Thanks!
From The Epoch Times