A 2-year-old boy who was playing in his front yard has been shot by a stray bullet in Miami.
CBS Miami reported that police are now looking for the gunman whose bullet killed 2-year-old Carnell Williams-Thomas.
The boy was shot around 6 p.m. on Friday, Dec. 15, and Miami Dade Fire Rescue flew the boy to Kendall Regional Hospital. He died shortly afterward.
Neighbor Sashell Smith told CBS Miami of the moment she realized Carnell had been shot.
"I heard one shot and when I looked out my window I seen people standing around screaming," she said.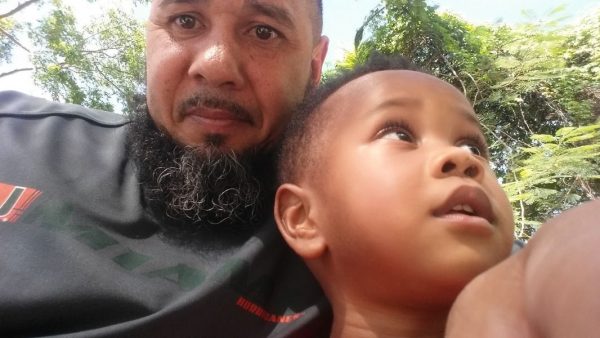 Smith helped Carnell's mother tend to the boy.

"I was just holding his wound while she was giving him CPR trying to give him oxygen," she said. "He'd stop for a second and he was breathing again."
"It's heartbreaking because Christmas is coming up and she's supposed to be home spending time with her family but instead she's going to have to prepare for a funeral," Smith said.
Police have announced a $25,000 reward for information leading to the arrest of Carnell's killer.
SEEKING INFORMATION: On 12/15/17 Carnell Williams-Thomas was killed in the area of SW 214 Street and SW 114 Court. Anyone with information is urged to contact #MDPD Homicide Detective M. Parmenter at (305) 471-2400 or @MDCrimeStoppers at (305) 471-8477. Reward Update: $25,000. pic.twitter.com/OwRUFFL91V

— Miami-Dade Police (@MiamiDadePD) December 18, 2017
"Once again we find ourselves mourning the death of a child," Sgt. Carlos Rosario of Miami-Dade Police told CBS Miami. "The Miami-Dade Police Department will use every resource available to get the person responsible."
Meanwhile, criminal defense attorney Ana Davide, who didn't know Carnell or his family, has set up a GoFundMe page to raise money for the boy's funeral.
By Monday it had raised more than $3,100 of a $5,000 goal.
From The Epoch Times