NEW YORK—A blue-and-golden dragon, a float of fairies seated atop large lotus flowers, and a full Western marching band formed part of a contingent of thousands who marched through midtown Manhattan for a yearly celebration.
The New York parade, with 5,000 attendees, marks one of the largest of its kind in the world to commemorate World Falun Dafa Day, which also marks the anniversary of the spiritual discipline's introduction to the public 31 years ago.
In the 1990s, the spiritual practice, also known as Falun Gong, spread rapidly in China, drawing, by some estimates, up to 100 million people to the practice. But it has been violently persecuted since 1999, when the Chinese communist regime unleashed a bloody campaign aimed at eradicating the faith.
The nearly 24 years of repression has killed an untold number of Falun Gong practitioners through torture, slave labor, and forced organ harvesting, but survivors—and those who took up the practice in more than 100 countries around the world—said the communist repression and cruelty can't make them bend their will.
"It's adding fuel to the fire," Cathy Han, an adherent at the parade, told The Epoch Times. "The more you try to suppress, the more people will want to break out of it."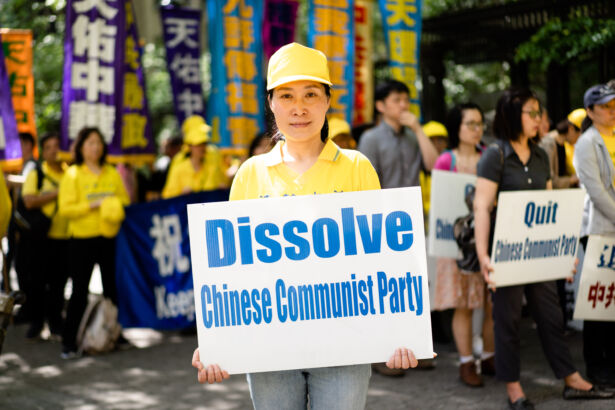 'Going Against the Tide'
Han was speaking from her personal experience.
In July 1999, Han was a graduating college student in the northern Chinese city Taiyuan, when all of a sudden state media started vilifying Falun Gong around the clock.
Han had a good friend and several schoolmates who practiced the meditation discipline.
Her friend, whom she would later marry, had been imprisoned by the CCP for one year as a punishment for his refusal to give up his belief. She had remembered the friend as a kindhearted and gentle person since high school, someone who never quarreled with others but treated people with kindness no matter what happened.
"How could such a person do anything bad?" she asked herself.
She peppered him with questions about Falun Gong the next time they met. "How come you are so brainless and keep on doing what the Chinese Communist Party doesn't allow you to do?"
The friend, in reply, said that they were simply following the practice's tenets of truthfulness, compassion, and tolerance to be a good person. He cited a list of people he knew who benefited physically and mentally from the practice.
Han could come up with no counterargument. "What kind of Party would persecute people for reading a book, exercising to keep healthy, and following truthfulness, compassion, and tolerance?"
He was "going against the tide," Han said, finding herself respecting the man even more.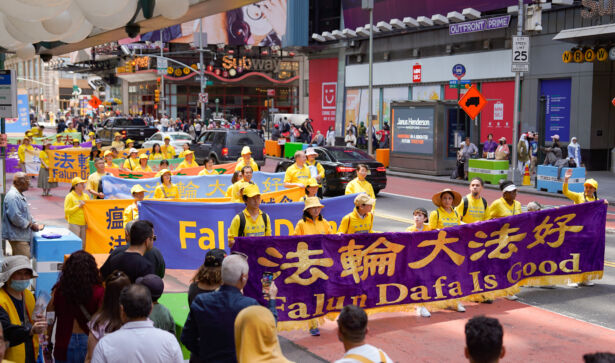 About a year later, Han married him despite pushback from her family that the man had a "bad reputation" because he had been imprisoned by the CCP.
"He stayed in prison not for any wrongdoing but for his faith. He strove to be a good person. Do you not allow someone to be a good person?" she told them.
For their belief, the couple experienced constant police visits to their home and the workplace. Their downstairs neighbor, upon moving away, told them that the police had tasked him with monitoring them.
"I've been watching you guys, and you both seem fine," he told Han, she recalled. "You have nice manners, you don't disturb others with your coming and going, and you help us repair things whenever we asked. Why do the police want to keep an eye on you?"
"It's to create a kind of mental pressure, to make you unable to keep your head up," said Han. "Just look: everyone's watching you. They want you to live in that gloomy climate every moment. This is how evil the communist party is."
A Sense of Peace
The core values of the practice is one thing that adherents repeatedly come back to at the parade.
Eliseo Dardon, who worked as an insurance agent for MetLife, has been practicing Falun Gong since 2009, after he came across a group of meditators in a park in Flushing, Queens.
"Now I have truthfulness, compassion, and tolerance, my life is complete," the 70-year-old told The Epoch Times. "I know what I do has a purpose in life."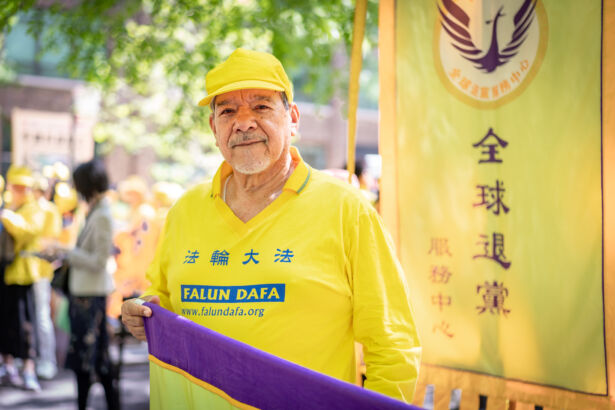 Bystander Cristina Nolasco, originally from Mexico, said she was struck by the sense of peace from the parade even as participants raise awareness about the abuses happening in China.
"I think it's really brave of them, and I love how they're doing it with this peaceful spirit," she told The Epoch Times. "I think that's what they're transmitting—peace—right now."
Zhai Deyun, a former math and physics tutor from southeastern Chinese city Nanchang, joined the parade from near Times Square in a show of support for the practice.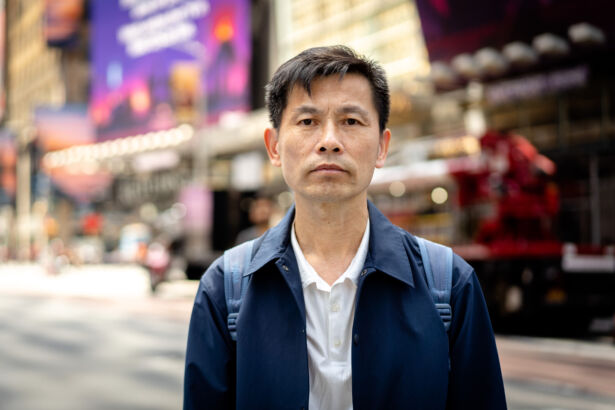 While in China, Zhai initially bought into communist propaganda about Falun Gong, until he started using a software adherents developed to circumvent through the regime's censorship machine, the Great Firewall, allowing him to access unfiltered information from the outside world.
He described Falun Gong adherents as "heroes."
"The evil nature of the Chinese Communist Party means that it can't tolerate truthfulness and compassion, they can't tolerate for such a group to exist," he told The Epoch Times, adding that he believes the regime will one day be "swept into the dust bin of history."
Han came to New York in 2016 to escape the police harassment in China. She said that the perseverance was worth it.
"It was fearful and depressing, but in my heart, there was light."
Li Yuanming and Xiao Lüsheng contributed to this report.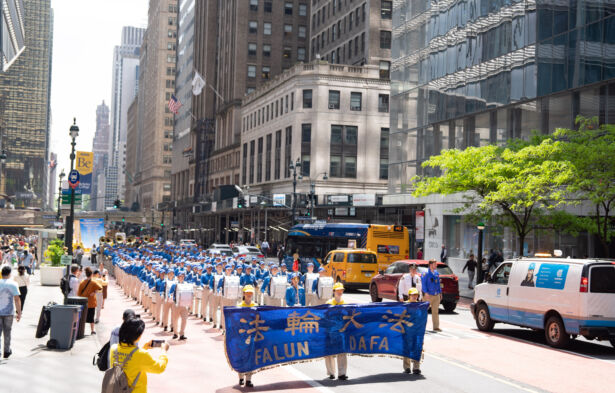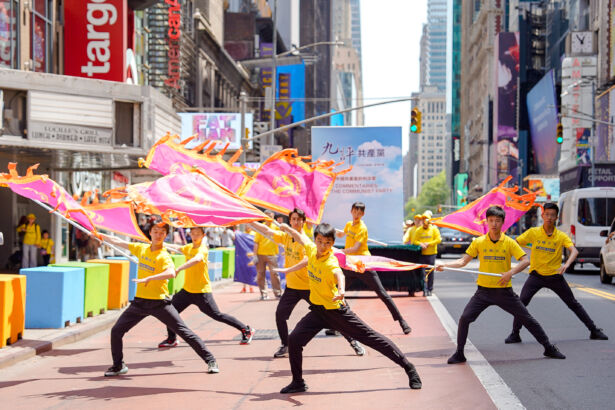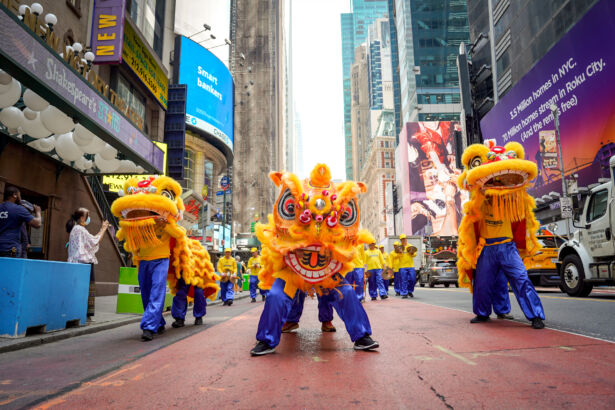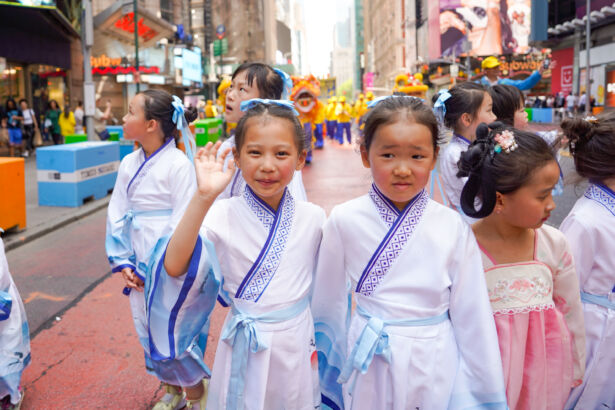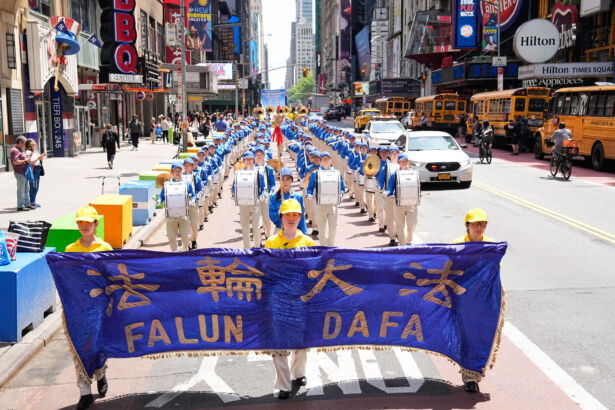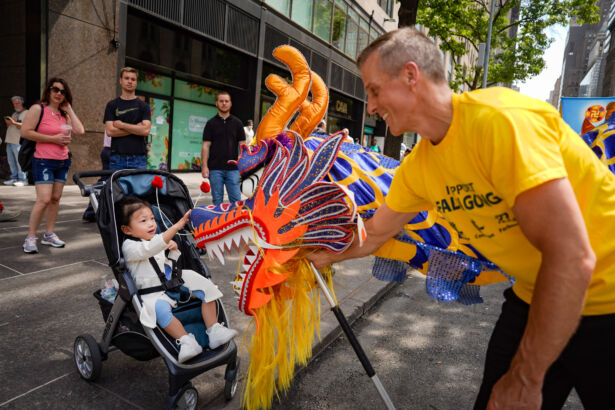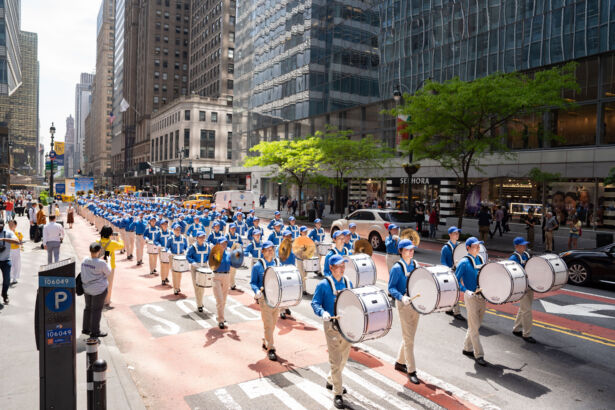 From The Epoch Times