New York will grant more than $100 million in funding to school districts to address the impact that stringent lockdowns had on children's education and mental health during the COVID-19 pandemic, Gov. Kathy Hochul announced on Aug. 3.
Ms. Hochul said a total of $108 million will be made available for school districts or Boards of Cooperative Educational Services to bolster student well-being through the expansion of mental health support, and to address the student learning loss exacerbated by the pandemic.
Specifically, $100 million in funding under the Recover from COVID School Program will be used to create or expand programs aimed at helping students address the trauma experienced when schools were shut during the pandemic.
A portion of the $100 million will be used to address student learning loss worsened by the pandemic. The funding will be awarded over two years with $50 million going to the districts annually.
Another $8.3 million investment will go toward expanding school-based mental health clinics, Ms. Hochul said.
School districts with the highest need will be prioritized, the governor added.
"It feels good to be back to normal, except is normal good enough anymore? Because something happened during that period of time—unforeseen," Ms. Hochul said. "No one at the beginning of the pandemic in March of 2020 could have foreseen that three years later, despite the fact that we had vaccinations and we saved lives and people are starting to get back to work and feeling somewhat normal again, we could not have foreseen the impact that this has had on our most vulnerable—our kids."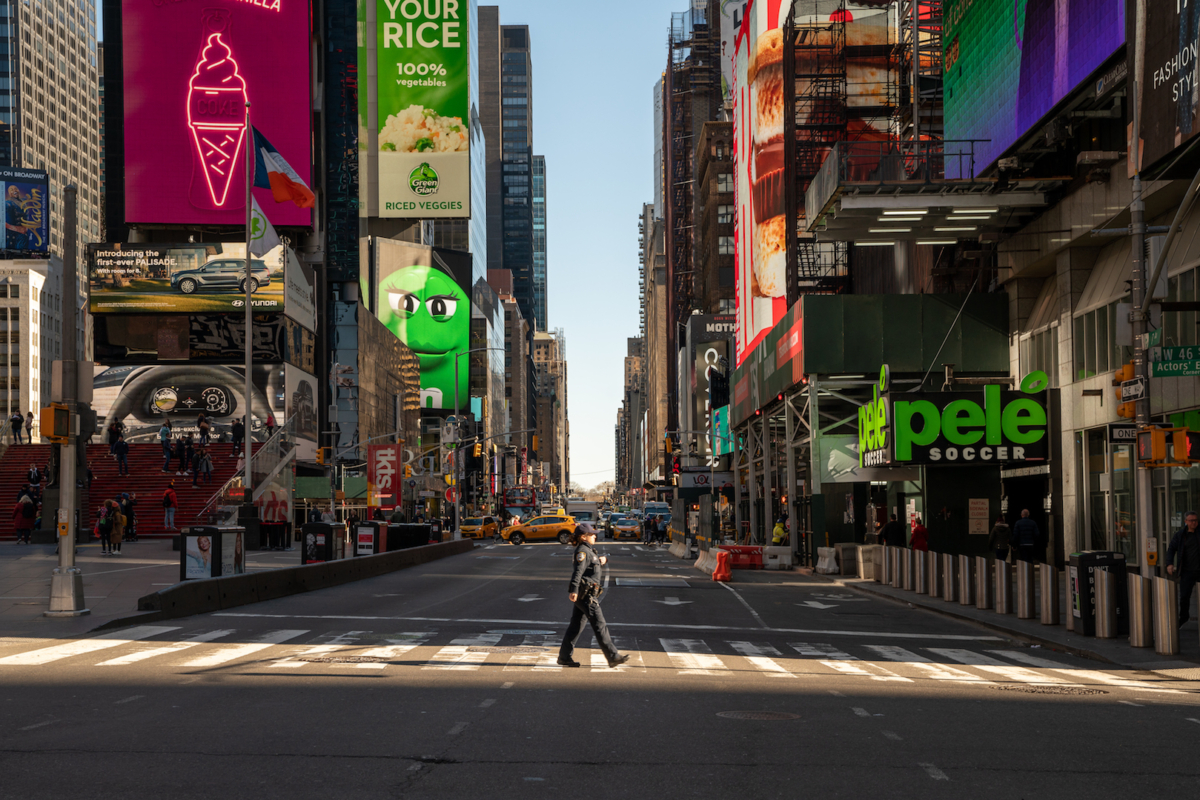 'Mental Health Crisis'
"No one could have predicted it. No one thought—when they get back to the classroom, they see their friends again, everything's back to normal— but they lost so much learning, and socialization, the older kids during that time when they're home, spending more time on social media," she said.
Ms. Hochul added that the pandemic and subsequent lockdowns had a negative effect on the "psyche" of children in New York, particularly teenage girls, who she said are "entertaining concepts, ideas of suicide at higher rates than ever before in our history."
"Our kids are also experiencing a mental health crisis like never before. So we have to do something differently," she said.
The Democrat governor also noted that math and reading scores at schools across New York have plummeted in the wake of the pandemic, something she said is "not just a New York phenomenon" but has been seen across the country.
"The average student is four to five months behind right now," she said.
Student Scores Decline
A report from the National Assessment of Educational Progress (NAEP) published in October last year found math and reading scores among fourth and eighth grade students across the United States showed no improvements across any states between 2019 and 2022, with the majority seeing a decline in scores.
Meanwhile, NAEP's assessment for the 2022–2023 school year indicates that 13-year-olds are worse at reading and mathematics than during the 2019–2020 school year, with the average reading score falling from 260 points to 256 points out of a possible 500 and the average math score dropping from 280 to 271.
New York had some of the strictest lockdown measures in place during the pandemic and did not allow schools to fully reopen until September 2021 despite a string of states relaxing guidelines prior to then.
Under various health mandates, city workers, including teachers and health care workers, were also required to get COVID-19 vaccines in order to keep their jobs.
"All the strategies we need, and many of them are out there, we have to make it a holistic approach—look at the state in its entirety, and not just the school districts that are the haves versus the have-nots that their kids are going to end up in a better place," Ms. Hochul said Thursday. "All of our kids have a right to have a healthy, strong educational foundation to prepare them for the world."
From The Epoch Times