Newly released surveillance footage from the front porch of the Watts home in Colorado shows Shanann Watts for the last time before her death.
Watts, 34, returned home from a business trip around 1:48 a.m. on Aug. 13, 2018. In the footage, she rolls a suitcase down the sidewalk and onto the front steps before entering the front door.
The video, recorded by a doorbell video, shows a white car driven by Watts's friend, waiting until Watts enters the house before driving away.
Watts, who was 15 weeks pregnant, was murdered by her husband Chris Watts, 33, along with their two young girls, Bella, 4, and Celeste, 3.
The short video clip is believed to be the last time Shanann Watts, who was 15 weeks pregnant, was seen alive. Authorities say Shanann was slain within hours — possibly even minutes — of this recording: https://t.co/DkyVs71p5I pic.twitter.com/4JlstldO3I

— HLN (@HLNTV) February 21, 2019
According to a timeline established by prosecutors, Shanann Watts was likely killed within hours of being seen in the footage.
Chris Watts pleaded guilty to first-degree murder and other charges in the three deaths in November and was sentenced to five life sentences with no possibility of parole.
The video was obtained through an open records request with the Weld County District Attorney's Office and was released publicly for the first time on Wednesday, reported KDVR. Weld County District Attorney Michael Rourke told the broadcaster that his office continues to get tips from people daily regarding the case, potential follow-up cases, and conspiracy theories.
"This has certainly permeated the conscience of a big section of the public and we continue to get correspondence on a daily basis," Rourke said.
Friend Concerned
The friend that dropped Shanann Watts off at home knew something was wrong when Watts failed to return her phone calls later that morning.
Nickole Atkinson rushed to the house to find found Watts's vehicle in the garage with the car seats inside. She called Chris Watts and spent the day with him as they called the authorities for what was initially presented as a missing person case.
Atkinson became concerned when Shanann Watts missed a 10 a.m. doctor's appointment, knowing her friend wouldn't typically miss such an appointment.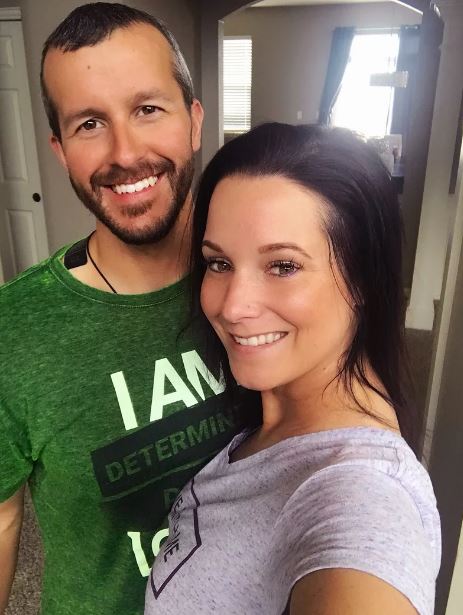 "I knew [Chris Watts] had something to do with it the day I was at his house with him, but I didn't want to think that," Atkinson told ABC News.
"Shanann usually texts me after a trip like that because she wants to hit the ground running, and if I don't answer by a certain time, she will usually call me," Atkinson said.
"I figured when I woke up I would have a text from her, so I blew it off and thought maybe she was tired."
Christ Watts tried to tell Atkinson that his wife was with friends but she didn't believe him.
"I know I'm not close will all of Shanann's friends, but I know most of them, and we've met through (multi-level marketing) events or birthday parties or something," she said.
"He just kept saying that he didn't know where she was and that she was on a playdate. But he couldn't give us the name of the friend."