California Gov. Gavin Newsom said again on Tuesday that criminal charges could be pressed against Florida after two recent flights carrying illegal immigrants from Florida landed in California, and after Florida's admission that it sent the flights.
Newsom said in an interview with Politico that criminal charges could be pressed against Florida after an investigation, because some of the illegal immigrants flown to California were misled and flown there under false pretenses.
The state of Florida said that the transport was a voluntary relocation aimed at calling attention to the large number of illegal border-crossers at the U.S.-Mexico border.
"When you have the smoking gun, which is the paperwork in hand that everyone hands over to you, it's pretty self-evident," Newsom said.
Newsom and Florida Governor Ron DeSantis both have big majorities in their states and widely different viewpoints. DeSantis is known for relocating illegal immigrants to Democratic cities, along with Texas Gov. Greg Abbott.
California Attorney General Rob Bonta said that Florida seemed to be responsible for a private plane carrying illegal immigrants that arrived last week, and for a second flight that arrived Monday.
The Florida Division of Emergency Management confirmed Tuesday that it was responsible for the flights.
"From left-leaning mayors in El Paso, Texas, and Denver, Colorado, the relocation of those illegally crossing the United States border is not new," spokesperson Alecia Collins told The Hill. "But suddenly, when Florida sends illegal aliens to a sanctuary city, it's false imprisonment and kidnapping."
Bonta said that California is conducting an investigation after the flights landed and that the flights might be instances of "state-sanctioned" kidnapping.
"That's very serious, and it's ongoing," Newsom said of the investigation. "And we'll make a determination as the facts present themselves."
"All this does is reinforce the cruelty of this act and the manipulative nature of the act and the stunt that this is—the shameful nature of it," Newsom added. "We are, we are very serious about pursuing action if the facts dictate it. And Mr. DeSantis should know that."
Newsom posted on Twitter on Monday that DeSantis could face criminal charges for the transportation of illegal immigrants to Sacramento, where they were left at a Catholic church.
Last fall, Florida officials had also coordinated a flight of 50 illegal immigrants from Texas to Martha's Vineyard.
Newsom said Bonta's office would examine if this reaches the legal threshold of kidnapping or a misdemeanor in terms of false representation.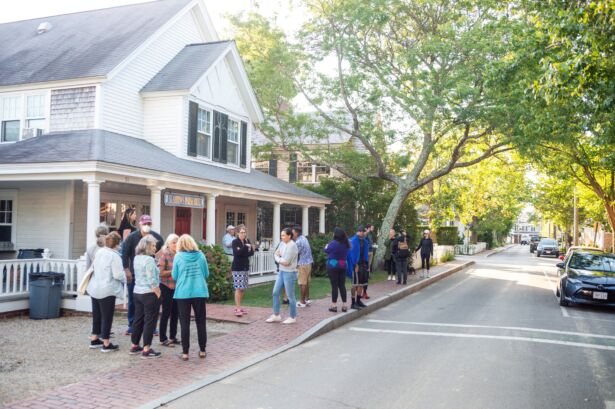 Florida's Illegal Immigration Bill
DeSantis signed an illegal immigration bill on May 10, which he said was the toughest in the country.
One of its provisions requires companies with more than 25 employees to use the federal E-Verify system to check a job applicant's eligibility.
At a signing ceremony in Jacksonville, DeSantis blasted the Biden administration's lack of border enforcement, allowing illegal immigration to surge.
DeSantis said that with the formal ending of the COVID crisis—and the expiration of immigration controls tied to it—illegal immigrants would enter the country at a rate of over 13,000 a day, more than 4.5 million a year.
He tied that to many problems: crime, record rates of drug overdose deaths, and a skyrocketing financial burden to taxpayers forced to fund services such as medical care, education, and law enforcement for illegals.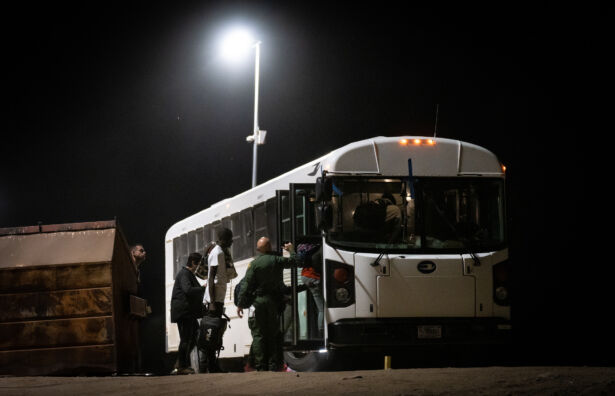 New York Struggles to Cope
New York City Mayor Eric Adams, a Democrat, announced a plan on Monday to house illegal immigrants in houses of worship and private homes as the city struggles to cope with arrivals from the southern border.
Adams has turned to the faith community, proposing a plan to utilize houses of worship as temporary shelters while Republican governors send illegal immigrants to illegal immigration sanctuary cities like New York.
The plan aims to host nearly 1,000 illegal immigrants and potentially expand further.
Adams said he envisions "the next step" to include expanding beyond faith-based spaces to sheltering illegal immigrants in the spare rooms of private residences, utilizing spare rooms in households of everyday New Yorkers.
"There are residents who are suffering right now because of economic challenges. They have spare rooms," Adams said.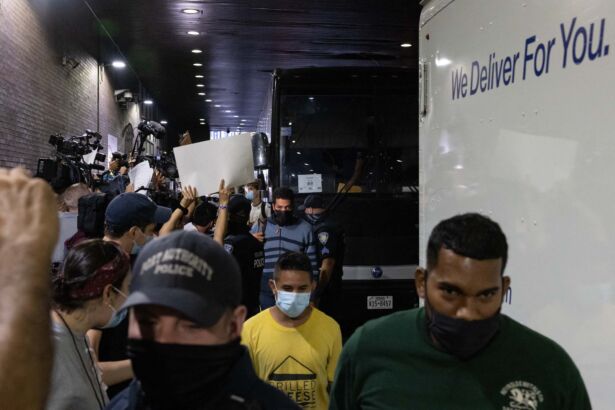 The mayor has angered New York county authorities by busing illegal immigrants from the city to other parts of the state without notification—Adams has criticized the governors of Southern border states for similarly sending illegal immigrants to his city. The county authorities have demanded that Adams immediately cease his operations.
Over 5 million illegal immigrants have crossed into the United States since Biden took office.
Caden Pearson and Dan M. Berger contributed to this report.
From The Epoch Times