Republican presidential candidate Nikki Haley said there are more pressing issues to talk about than Donald Trump in comments on the latest indictment against the former president.
Ms. Haley, who was the U.S. ambassador to the United Nations under Mr. Trump, said she was tired of commenting on her rival for the Republican nomination, during an appearance on the "Good Morning New Hampshire" radio show on Aug. 3.
"Unlike the other candidates, I didn't rush out with a statement yesterday on Trump's indictment for one simple reason—like most Americans, I'm tired of commenting on every Trump drama," Ms. Haley said. "I've lost track of whether this indictment is the third or fourth or the fifth."
On Thursday, the former president pleaded not guilty to a third set of criminal charges in the U.S. District Court for the District of Columbia. Two days earlier, he was indicted by a grand jury convened by special counsel Jack Smith, accusing him of conspiracies to defraud the United States, to obstruct the certification of votes on Jan. 6, 2021, and against citizens' right to vote.
Before boarding his plane after the arraignment, Mr. Trump described it as a "sad day for America."
"This is the persecution of the person that's leading by very, very substantial numbers in the Republican primary and leading [President Joe] Biden by a lot," he added.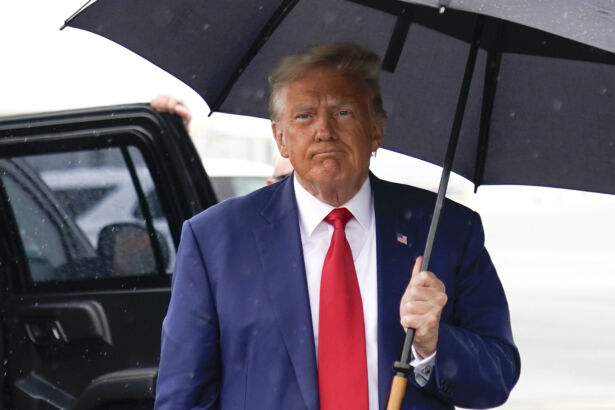 On Aug. 1, biotech entrepreneur and fellow GOP candidate Vivek Ramaswamy called the indictment "un-American" and said he would pardon Mr. Trump. On the same day, Florida Gov. Ron DeSantis, who is seen as the former president's chief 2024 rival, stressed his opposition to "the weaponization of government" without fully condemning the indictment.
Ms. Haley said people should pay more attention to national security and the economy, rather than focusing on Mr. Trump's legal troubles.
"We should be focusing on how to stop China," she added. "We should be focusing on how to close the border. We need to be reversing Bidenomics. Putting a 77-year-old former president in prison doesn't do any of that. We've got to move on already."
Nonetheless, the former South Carolina governor did share her views on the latest indictment against Trump.
"Trump didn't attack the Capitol. It's not a crime to say that you think an election was stolen, he should not be prosecuted for that," Ms. Haley said. "I think the Justice Department has become way too political. We see that with how they're letting Biden off and how hard they're coming on Trump."
She continued: "I hope that what we're talking about are how we go forward, the things that we need to do to get our country back on track. That's the focus."
Mr. Trump's legal spokeswoman, New Jersey attorney Alina Habba, told The Epoch Times on Aug. 2 that the former president is allowed to dispute the election under presidential immunity and free speech rights.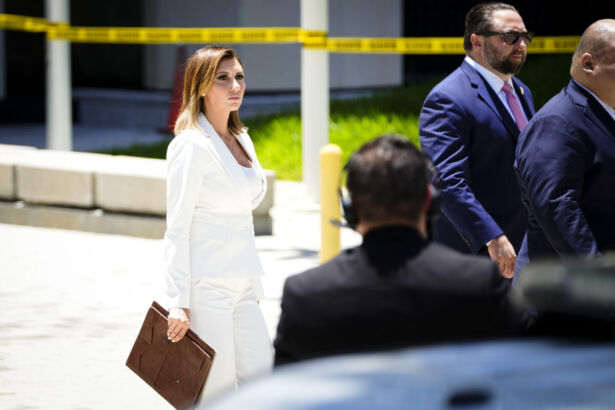 Mr. Trump's attorney John Lauro told The Epoch Times on Wednesday that the defense intends to use subpoenas and witnesses to "pull the curtain back on the 2020 election."
During the interview, Ms. Haley said she is a candidate who understands threats posed by foreign adversaries, particularly China.
"I know the threats of China. America is asleep at the wheel," she explained. "They're buying up our U.S. soil, primarily but near our military installations."
"They are sending fentanyl," she continued. "China knows exactly what they're doing when they're doing that."
Mexico cartels have been buying precursor chemicals from China to make fentanyl and ship finished products to the United States. On July 25, the House passed the Stop Chinese Fentanyl Act of 2023 aimed at holding Chinese officials accountable for the flow of fentanyl into the United States.
"We've got some serious issues—whether it's China, whether it's Russia, whether it's Iran, whether it's North Korea—we need someone who understands you've got to be tough with these countries, and you got to let them know what we expect of them and stop being reactionary," Ms. Haley concluded.
From The Epoch Times