On the same day that former Vice President Mike Pence entered the 2024 presidential race, a lesser-known Republican also announced his candidacy. North Dakota Gov. Doug Burgum joined the growing 2024 Republican primary field to challenge former President Donald Trump for the party's nomination.
A North Dakota native who built Great Plains Software into a technology giant that was purchased by Microsoft for $1.1 billion in 2001, Burgum told a group of enthusiastic supporters in Fargo on June 7 that "we need a new leader for a changing economy. That's why I'm announcing my run for president today."
Burgum joins a list of Republican presidential hopefuls that include Trump, Florida Gov. Ron DeSantis, South Carolina Sen. Tim Scott, former U.S. Ambassador to the United Nations and former South Carolina Gov. Nikki Haley, entrepreneur Vivek Ramaswamy, former Arkansas Gov. Asa Hutchinson, conservative talk show host Larry Elder, former New Jersey Gov. Chris Christie, and Pence.
"Anger, yelling, infighting—that's not going to cut it anymore. Let's get things done," said Burgum, who endorsed Trump in the 2016 and 2020 presidential elections. "In North Dakota, we listened with respect, and we talked things out. That's how we can get America back on track.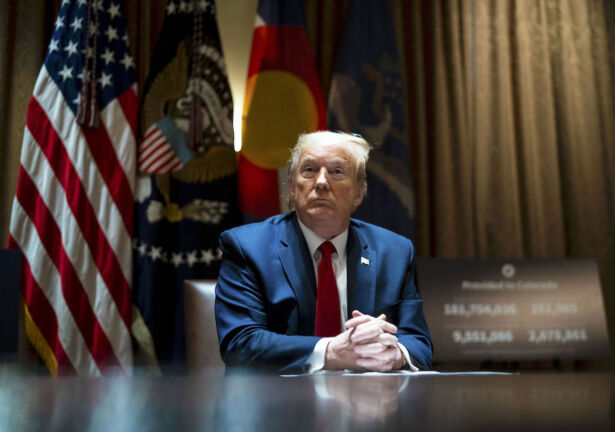 "All the engagement right now is occurring on the edge," he told a North Dakota newspaper. "There's definitely a yearning for some alternatives right now."
Burgum grew up in Arthur, North Dakota, a community of 300. He admits he is a long-shot candidate, but he pointed out that he was an underdog when he ran for governor in 2016.
Burgum entered the 2016 gubernatorial race as a political newcomer with 10 percent support in the polls. Wayne Stenehjem, a popular attorney general at the time, held a commanding lead. Over time, Burgum's campaign drew attention, and he won the primary by more than 10 percentage points and then won the general election with 77 percent of the vote.
He was reelected in 2020 with almost 66 percent of the vote. North Dakota is a deep red state where Democrats have not won a gubernatorial election since 1988.
"There's a value to being underestimated all the time," Burgum said, recalling that he had no endorsements in his first race. "That's a competitive advantage."
Burgum founded Great Plains Software in 1983. After it was acquired by Microsoft, he remained active as an executive until 2007.
"I started a shoeshine business, worked at the grain elevator and as the chimney sweep, paid my way through college, then earned an MBA from Stanford," he said in a campaign video. "I literally bet the farm to help turn a small startup into a billion-dollar company in North Dakota. People thought I was crazy. A software company in North Dakota? But we ignored those who said North Dakota was too small, too cold, and too distant to build a world-class software company. We did it anyway."
Burgum launched a real estate development firm and an investment group after his tenure at Great Plains Software and Microsoft.
He believes his blue-collar, technology, and executive background gives him the versatile experience to guide the country.
"We need a leader who understands the real work that Americans do every day," Burgum said. "Someone who's worked alongside our farmers, our ranchers, and our small business owners; someone who's held jobs where you shower at the end of the day, not at the beginning.
"We need a leader who's clearly focused on three things: economy, energy, and national security," he added.
Burgum has a conservative track record as North Dakota's governor. He signed a bill earlier this year that bans gender-affirming care for most minors and legislation that prevents transgenders from participating in women's and girls' sports. He enacted a ban on abortions at six weeks in the state.
In 2021, he announced an objective to make North Dakota "carbon neutral" by 2030. He said he plans to accomplish this by emphasizing research to harness underground geological formations in the state to store carbon, an approach that does not require mandates or regulations.
"This year we achieved pension reform, helped pass term limits, and enacted the biggest tax cut in state history," he wrote in a Wall Street Journal op-ed. "I can do the same for America. The U.S. has the hardest-working people in the world. But we need new leadership to unleash our potential."
Burgum criticized President Joe Biden's energy policy, saying that it is "empowering dictators like [Vladimir] Putin to invade Ukraine." Weaning the country from fossil fuels has been destructive and has created global imbalances.
"We're running because we want to unleash the American economy, and we want to improve every American life and the way we do that, of course, is to get our economy really rolling," Burgum said. "To get our economy really rolling, we've got to make sure we've got to make sure we've got an energy policy that's 180 degrees different than the one we have under the Biden administration. When we fix energy policy, then we have an opportunity to really stabilize the world."
Burgum was asked how much of his own money he would invest in his presidential campaign.
"In every other venture that I've started, I've been willing to invest in myself, and I wouldn't ask donors to invest in this race if they didn't know that I was investing in myself," he told Fox News Digital.
"This is going to take a team effort, and we'll be fully funded, but we're going to do that because we'll have a broad base of support that want to see this message delivered in this race," he added.
From The Epoch Times