Where can I watch NTD?
1. To watch NTD via television, visit
NTD.com/tv-providers.htm
2. The NTD website:
NTD.com
3. For Roku, click
HERE
4. The NTD app:
Apple App Store
,
Google Play Store
5. 
Apple TV
You'll need to have a TV that is connected to an Apple TV device. The below platforms also have some NTD videos or broadcasts, but not all.
6.The Epoch Times website:
TheEpochTimes.com
7.
YouTube
8.
YouMaker
The livestream just ended, where could I get a link to it?
There is no direct link to the livestream once it ends. Here is where to find livestreamed videos:
1)
Web livestreams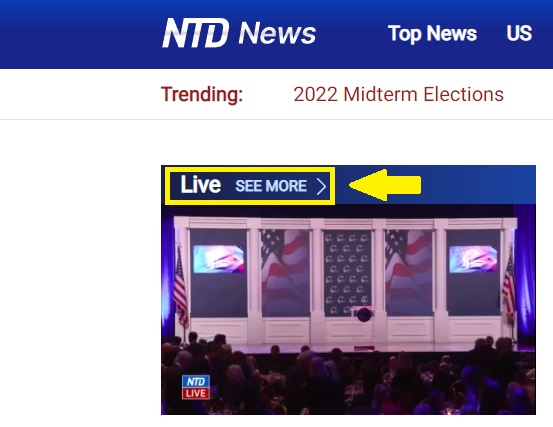 2)
TV Broadcasts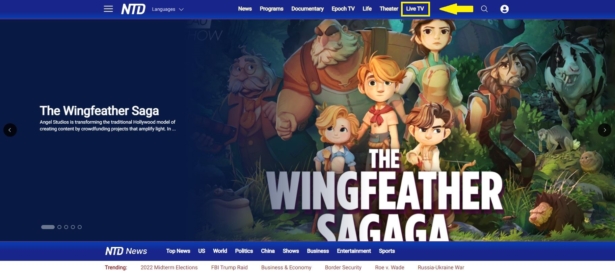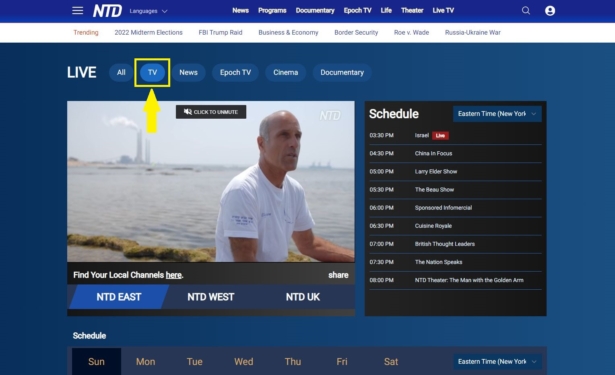 TV broadcasts are not saved as a complete broadcast; you need to search by program.
All the episodes of those programs
can be found HERE
.
Why doesn't the livestream have sound?
If there is no sound, please make sure that sound is turned on in the livestream window. If you are watching the livestream on
NTD.com
, the sound icon is in the bottom right corner of the window.
If the sound is turned on there, try going to a different website (like YouTube) and play something with audio to see if you can hear anything. If you can't, check that the sound is turned on on your device, as well as your headphones or speakers if you are not using the built-in speakers on your device.
If other websites do have sound but the livestream does not, try switching to a different Internet browser.
Why are there no closed captions?
Closed captions are not yet available on our website, but we are working on adding them. However, you can find closed captioning on all our videos on YouTube by following these steps:
1. Go to the video you'd like to watch.
2. If captions are available,

will be visible on the bottom right corner of the video player.
3. To turn on captions, click. 

4. To turn captions off, click again. 

Where can I find transcripts of the livestream?
You can check on NTD.com to see if transcripts are provided for the video you want. At this time, transcripts are not available for all videos.
First search for the video on our website.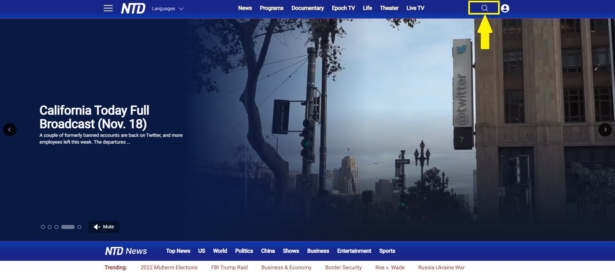 Once you find the video and click on it, you will see the transcript under the video if there is one. If you do not see the transcript there, either there isn't one for this video or it hasn't been uploaded. It can take several days after the video airs for the transcript to be uploaded.
What is NTD's mission?
At NTD, we believe the vitality of our world hinges on access to accurate and truthful information. We are dedicated to providing fact-based news, no matter what the cost, that is free of sensationalism and full of integrity. We believe the human spirit is nourished by positivity, which is why we do our best to provide content that uplifts and inspires. Our focus on history, culture, and tradition aims to help our viewers better understand themselves and their world.
What does 'NTD' stand for?
NTD stands for New Tang Dynasty. The name is inspired by the legacy of the Tang Dynasty (618-907 A.D.), which is considered the golden age of Chinese civilization.
Where is NTD headquartered?
NTD is an international television network that is headquartered in New York City.
What is NTD's history?
NTD was founded in 2001 by Chinese-born Americans who fled communist repression in their homeland. They saw how the media there was used as a weapon against the people, and conversely how crucial independent media was to a free society. They created NTD as an antidote to that censorship, as well as to be an independent voice in a media landscape controlled by corporate interests.