An NTD reporter was robbed at gunpoint in Washington on Jan. 28 right outside her apartment complex, raising concerns about the rising crime rate in the area as well as questions about whether it's more than a random act of robbery.
"Give me your phone," was the first thing that Iris Tao, a White House reporter for NTD, heard right as she stepped outside the apartment complex.
In front of Tao was a slim black man about 6-foot tall, wearing black from head to toe: a black ski mask, black hat, coat, and black pants with white stripes, the reporter recalled. He pointed a handgun at her, which was about two feet away.
It was about 8: 30 a.m. and no one else was around the area. Before she could react, the man reached directly into the right pocket of her puffer jacket where the phone was and snatched it from her, she said.
"Give me your wallet," the man then demanded.. "Otherwise, I'm gonna hit you and smack you," Tao recalled to NTD's sister media The Epoch Times. The man also asked for Tao's laptop, but pressed for her wallet when she maintained that she had only books with her.
With no other choice, she turned around to her backpack and took out her pencil case containing only a metro card. The man, apparently not interested, demanded her phone password. When Tao refused, he hit her on the face with the gun, causing a red mark on her cheek before running off along a small sidewalk into a nearby apartment building.
"Once he started running away from me, I started yelling: 'help, help help,'" Tao said. Two neighbors came out and helped Tao call the police.
The man was caught on camera entering a building one block away. But the police were unable to enter the building and check on the units one by one. When Tao last checked her phone location signal a few hours later before losing access, the man was in a different building about a 15-minute drive away.
Located about two miles from the Capitol, the southwest DC neighborhood Tao lives in has a historically high crime rate, Tao learned from officer Michael Kim from DC Police's Asian Liaison Office, who has worked in the area for about a decade. Kim also suspects the man lives nearby, as he has security access into that apartment, according to Tao.
The DC police did not return an inquiry from The Epoch Times about the case.
From Jan. 1 through Jan. 27, the Metropolitan Police Department recorded 2,190 crime cases, including 156 robberies, up 16 percent from the same period in 2022.
U.S. neighborhood analytics database NeighborhoodScout gives DC a ranking of 2 out of 100 on safety scores, and describes it as "safer than 2 percent of U.S. cities."
Tao was calm throughout the incident, but afterwards, different scenarios started to play out in her head.
"If I tried to fight him, would he try to actually shoot me or hit me even worse?" she wondered.
Still unsure how she became a target, Tao nonetheless observed multiple unusual points about the encounter that she doesn't quite have an answer to.
"Why would he be right outside of our apartment, right?" she said. Further, unlike in most scenarios where robbers would ask for money, the man seemed to show more interest in her phone and laptop rather than money, and somehow, he knew she had a phone with her even though it wasn't visible from the outside, and reached right away for the right pocket.
The fact that he asked for the phone pin code was "even more suspicious," Tao said, as normally such phones would be wiped and resold, and therefore access to the phone is unnecessary.
Tao counted herself lucky for coming off little scathed, but that wasn't the case for Sarah Liang, a reporter with the Hong Kong edition of The Epoch Times.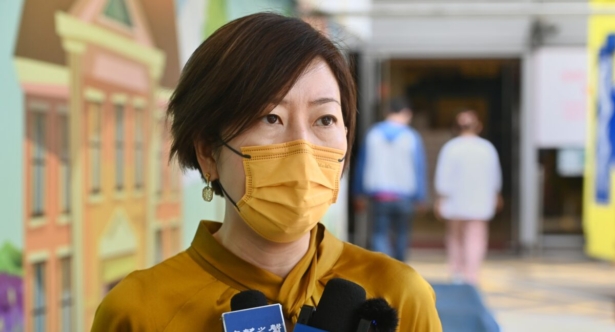 In May 2021, Liang was assaulted by a man wielding an aluminum softball bat outside her apartment building that left her with bruises on both legs, the latest in a series of attacks believed to have been orchestrated by the Chinese Communist Party (CCP) in a campaign to silence independent reporting. From its inception, The Epoch Times has drawn the ire of the regime for its unfiltered reporting of the CCP's vast rights abuses and corruption.
A month prior to the attack, Liang had noticed a man stalking her outside a local metro station, and two days earlier, a different man claiming to be delivering a large package knocked on her door and addressed her by name. The man claimed the package was sent from someone overseas, but Liang did not recognize the sender and she was not expecting any delivery. Both men's facial features were partly disguised by masks.
Three days before the armed robbery, Tao was at a White House press briefing with John Kirby, the coordinator for strategic communications at the National Security Council.
"Does the U.S. believe that new number by the Chinese government saying that there's been 70,000 deaths?" she asked.
"We have continued to encourage the Chinese to be cooperative with international reviews and studies about COVID, and they have not been fully transparent," Kirby said in response. "And we cannot speak to the veracity of those numbers. We urge China to be fully transparent about what's going on."
From The Epoch Times