The New York judge overseeing former President Donald Trump's civil fraud trail on Wednesday fined the former commander-in-chief $10,000 over what he said was a violation of an earlier gag order.
It's the second fine handed down by the judge in about a week. "Don't do it again or it'll be worse," Judge Egoron said, according to reporters in the courtroom.
The judge fined the former president $5,000 last week for allegedly not removing an online post that criticized one of his clerks. On Wednesday, the judge said in the courtroom that President Trump's recent remarks outside the courtroom had described his clerk as a person who is "very partisan" and "sitting alongside him," according to reporters in the room.
"This recent statement, assuming the Associated Press is correct, obviously was intentional," Judge Engoron stated. "The person sitting alongside me … is my principal law clerk."
That clerk is the same individual that President Trump referred to in a social media post that triggered the gag order. The judge then threatened the former president with more penalties.
"Again, I should ask the question: why should there not be severe sanctions for this blatant, dangerous disobeyal of a clear court order?" he asked.
However, Trump lawyer Chris Kise said Wednesday that he wasn't talking about that same clerk, reporters said.
Mr. Kise said he was instead referring to former Trump attorney Michael Cohen, who is testifying at the civil fraud trial for a second day this week. "That's exactly what he said," Mr. Kise said. "He's tired of listening to what he's hearing, and it's very hard."
The judge then said that he would review the matter before he fined the former president a second time. "I don't want anyone killed," he said, without elaborating.
The $5,000 was handed down last week after the judge learned that a Truth Social post attacking his law clerk stayed up on the Trump campaign website despite an order to remove it. The Truth Social post was removed earlier this month, but the website post wasn't.
The former president's lawyers stated that it was an oversight.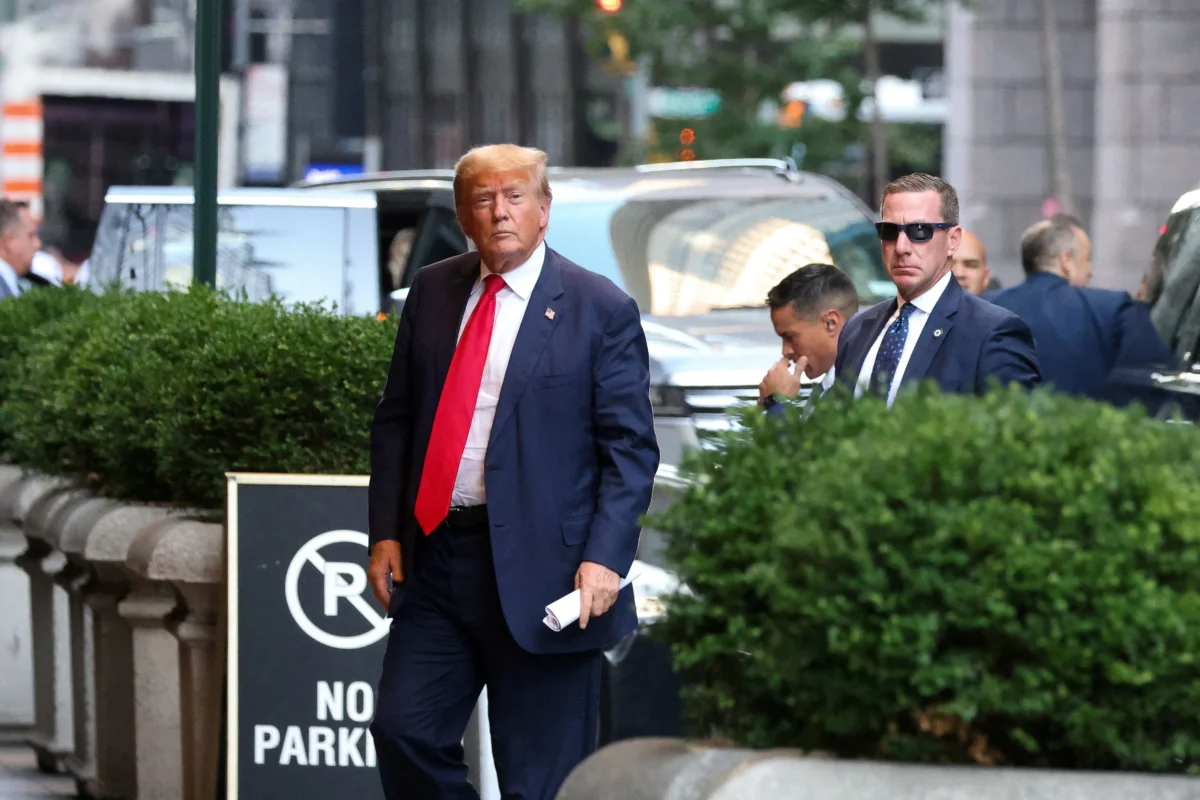 During the trial, President Trump's lawyers confronted Mr. Cohen with comments he had made praising the former president before turning on him when Mr. Cohen's legal problems started in 2018.
Trump lawyer Alina Habba suggested that Mr. Cohen had angled unsuccessfully for a job in the Trump White House and asked whether he had "significant animosity" toward the former. Mr. Cohen insisted he never sought a role in the administration.
"Do I have animosity toward him? Yes I do," Mr. Cohen replied.
"You have made a career out of publicly attacking President Trump, haven't you?" Ms. Habba asked. After a long pause, Mr. Cohen said, "Yes."
Mr. Cohen, who served a term in prison on multiple federal charges, is now a key witness in New York Attorney General Letitia James' civil case against President Trump. The Democrat attorney general alleges that the former president habitually exaggerated the value of his real estate holdings on financial documents that helped him get loans and insurance and make deals.
President Trump denies any wrongdoing and says that Ms. James is targeting the leading Republican presidential candidate in 2024 for partisan reasons.
The judge, meanwhile, has faced criticism from President Trump and some observers. On Wednesday, the former president said that Judge Engoron, a Democrat, is a "very partisan judge" before making the alleged comments about this clerk.
"The judge is a Democrat, but I do respect the judge," the former president said. "She [Letitia James] worked the trial so it comes under a certain statute where you don't get a jury. That's very unfair."
The former president later said Wednesday that he didn't violate the gag order, saying his earlier comment was not directed at Judge Engoron's clerk.
"Did you violate the gag order, Mr. President," a reporter asked him in court. He replied: "No."
Trump also responded with, "Not at all," when he was asked if he was referring to the judge's clerk earlier in the day. He did not disclose who he was referring to, but he did say the trial was "very unfair" and a "pure political witch hunt."
However, he said, "We're happy with the way it's going."
"We have the facts on our side," the former president said. He's expected to testify later in the trial but meanwhile has voluntarily attended several days of the proceedings.
Earlier this month, a federal judge overseeing a separate case in Washington issued a gag order targeting President Trump, ruling that he cannot make critical comments about potential witnesses, court staff, or special counsel Jack Smith and his team. The former president appealed the judge's ruling, arguing that it violates his right to free speech, and the judge later temporarily lifted the order as the appeals process plays out.
The Associated Press contributed to this report.
From The Epoch Times