A New York man was sentenced Friday to 22 years in prison for the fatal beating of a 61-year-old Chinese immigrant who was collecting cans for money.
Jarrod Powell, 51, pleaded guilty in January to manslaughter as a hate crime in the 2021 death of Yao Pan Ma.
Ma, who came to the United States with his wife in 2018, was attacked from behind as he was collecting cans in East Harlem on April 23, 2021. He was knocked to the ground, kicked, stomped on and left unconscious, authorities said.
Ma suffered a traumatic brain injury and died in a hospital eight months later without ever regaining consciousness.
Powell was arrested four days after the assault. He acknowledged in his plea agreement that he had targeted Ma because the victim was Asian, according to Manhattan District Attorney Alvin Bragg's office.
Bragg called Ma's death "the result of a despicable racially motivated attack."
The victim's family "endured an agonizing eight months in the hospital while the devoted husband and father of two remained in a vegetative state, before succumbing to his injuries on December 31, 2021," Bragg said in a statement.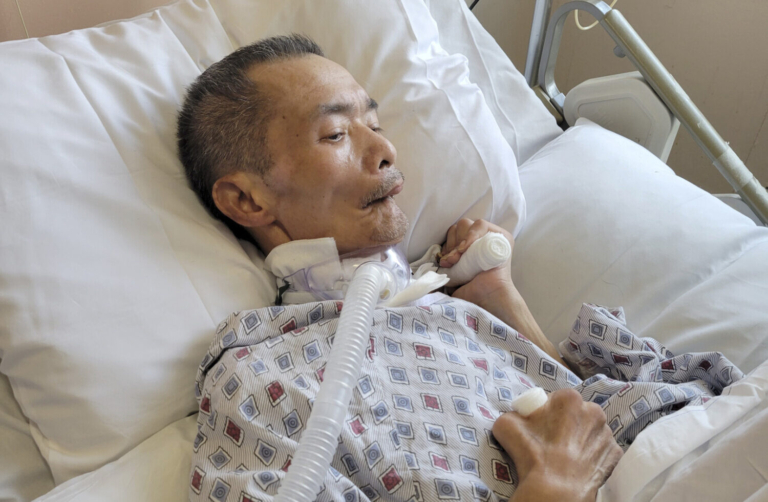 In addition to his 22-year prison term, Powell was sentenced to five years of supervised release. Powell did not speak at his sentencing in Manhattan state Supreme Court. His attorney declined to comment.
Karlin Chan, a spokesperson for Ma's family, said that while Powell's sentence "represents closure and a measure of justice, there a lot more hate crimes that deserve justice."