Thousands of striking New York City nurses have reached tentative deals with hospitals and will return to work after a three-day walkout over demands to increase nurse-to-patient ratios they said had led to overstretched staff and undercut patient safety.
Negotiations ran into the late hours of the night Wednesday before tentative deals were struck with Mount Sinai Health System and Montefiore Health System, the New York State Nurses Association (NYSNA) said in a statement.
"The strike is over and we have an agreement," Mount Sinai said in a statement, while Montefiore said it was pleased a deal had been struck quickly to "minimize disruption to patient care."
The nurses association said both hospitals agreed to "enforceable safe staffing ratios" and, as a consequence, "there will always be enough nurses at the bedside to provide safe patient care, not just on paper."
Widespread staffing shortages led to overburdened employees and burnout, negatively impacting the quality and safety of patient care, the nurses argued.
"Today, we can return to work with our heads held high, knowing that our victory means safer care for our patients and more sustainable jobs for our profession," NYSNA president Nancy Hagans said in a statement.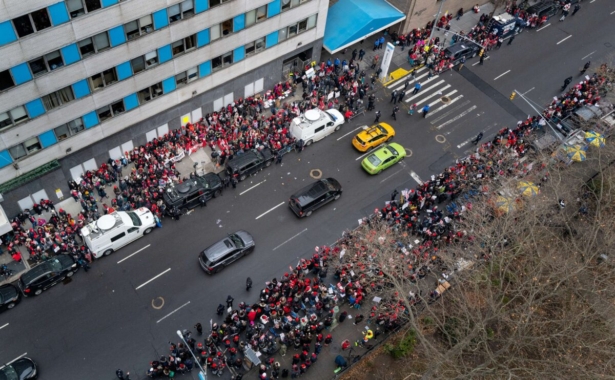 The striking nurses will be back on the job Thursday morning, with both hospitals agreeing to immediate return-to-work agreements.
"Our proposed agreement is similar to those between NYSNA and eight other New York City hospitals," Mount Sinai said in a statement. "It is fair and responsible, and it puts patients first."
Montefiore Medical Center said it had sought to find a quick resolution to the issues raised by the striking nurses.
"Our bargaining team has been working around the clock with NYSNA's leadership to come to an agreement. From the outset, we came to the table committed to bargaining in good faith and addressing the issues that were priorities for our nursing staff," Montefiore said in a statement.
"We know this strike impacted everyone–not just our nurses–and we were committed to coming to a resolution as soon as possible to minimize disruption to patient care," Montefiore added.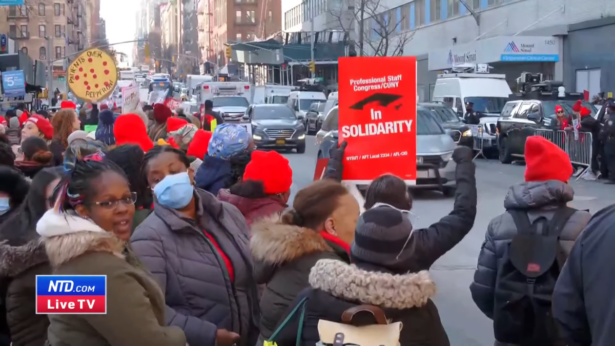 Montefiore said all surgeries and procedures and outpatient appointments for Jan. 12 and after would proceed according to schedule.
The new staffing ratios take effect immediately at Mount Sinai, where nurses said they had won "wall-to-wall safe staffing ratios for all inpatient units."
At Montefiore, nurses won new staffing ratios in the Emergency Department and enforcement of safe staffing levels in all units by way of financial penalties for non-compliance.
Terms of the new agreement with Montefiore, as cited by Fox News, include a 19.1 percent wage increase, an increase in over 170 nursing positions, and adding more registered nurses and nurse practitioners in the emergency departments.
Mount Sinai said in a thread it had offered nurses a 19.1 percent pay hike, a new paid holiday, better health care benefits, and higher nurse-to-patient staffing ratios.
Over 7,000 nurses walked off the job on Jan. 9 after negotiations with the two hospitals fell through.
Both hospitals said that, during the strike, patient care was strongly impacted as the medical centers scrambled to cope with the walkout by such measures as postponing non-emergency surgeries.
As the strike loomed, New York City Mayor Eric Adams and New York Gov. Kathy Hochul said that the city and state, respectively, were prepared to handle a walkout though both expressed hope for a deal to be reached.
After a deal was struck, Hochul took to Twitter to say: "I'm proud this agreement delivers good wages & benefits to our frontline heroes & ensures patients will receive top-notch care."
From The Epoch Times