More Memphis police officers are expected to face disciplinary charges following further findings from an investigation into the death of Tyre Nichols, an official said on Tuesday.
Jennifer Sink, chief legal officer for the city of Memphis, told council members that the number of officers disciplined for policy violations could rise to 13, noting that the city will release more information about the additional disciplinary actions by the end of next week, following administrative hearings.
Sink did not identify the officers, citing an ongoing investigation.
Police spokeswoman Karen Rudolph said six officers whose involvement has not been publicly disclosed could face administrative charges. However, she stressed that an internal police investigation remains ongoing, and the number of officers disciplined may change.
As of Feb. 8, the Memphis Police Department has fired six officers for their roles in the incident. Five officers—Tadarrius Bean, Demetrius Haley, Desmond Mills Jr., Emmitt Martin III, and Justin Smith—have been charged criminally with second-degree murder. The sixth officer, Preston Hemphill, 26, hasn't been criminally charged but he violated multiple department policies, resulting in his termination.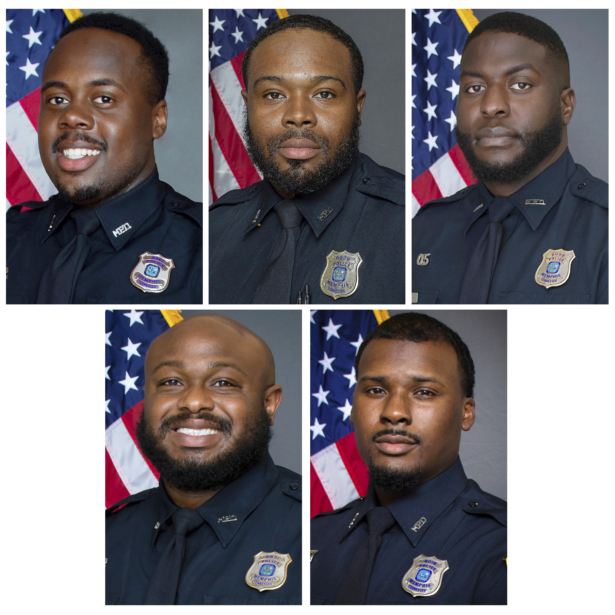 Nichols, 29, passed away in the hospital on Jan. 10, three days after an encounter with five Memphis police officers during a traffic stop that ultimately ended with Nichols succumbing to injuries sustained in the incident. The encounter was captured in video recordings made public by the city of Memphis on Jan. 27.
Also on Tuesday, Sink revealed that more footage of the arrest will be released. Currently, the only video made public shows five officers violently beating Nichols after he resisted arrest and fled the scene of the traffic stop.
"We will be prepared to upload onto a website all of the footage, all of the decisions, the entirety of the file," Sink said.
Officer Shared Pictures of Beaten Nichols
Documents released on Tuesday say Haley, one of the officers criminally charged with second-degree murder, took cell phone photos of Nichols as he lay propped against a police car and sent them to several people, including a female acquaintance.
"Your on-duty conduct was unjustly, blatantly unprofessional and unbecoming for a sworn public servant," the Memphis Police Department wrote in requesting that Haley and the other officers be decertified.
The newly released documents are part of a request by the Memphis Police Department that the five officers who have been charged with murder be decertified and prohibited from working in law enforcement again. Memphis Police Chief Cerelyn "CJ" Davis signed each of the five requests to decertify the officers.
According to the documents, Haley also never told Nichols the purpose of the traffic stop and directly sprayed him in the eyes with a chemical irritant spray.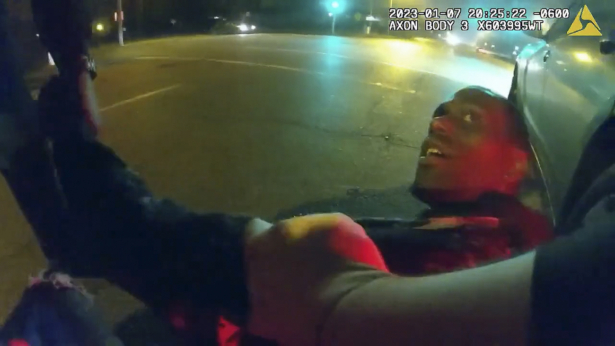 "You never told the driver the purpose of the vehicle stop or that he was under arrest," it states.
The five former officers charged in the death of Nichols will be arraigned on Feb. 17, according to court records. If convicted of second-degree murder, they all may face up to 60 years in jail.
During the initial arrest attempt, Nichols was heard shouting, "I didn't do anything … I am just trying to go home," before he fled the scene by running down the road.
Nichols was handcuffed and propped up against the side of a police car after multiple punches, kicks, and hits from the officers.
The incident has led to widespread protests and calls for justice. Last week, Nichols's family, along with their attorneys and community activists, demanded further action such as the firing or charging of more officers.
Renewed Calls for Police Accountability
During the State of the Union speech on Tuesday, President Joe Biden acknowledged Nichols's family was present as he addressed the need for police reforms.
"I know most cops are good, decent people. They risk their lives every time they put on that shield," Biden said. "But what happened to Tyre in Memphis happens too often. We have to do better. Give law enforcement the training they need, hold them to higher standards, and help them succeed in keeping everyone safe."
"We also need more first responders and other professionals to address growing mental health and substance abuse challenges," he continued. "More resources to reduce violent crime and gun crime; more community intervention programs; more investments in housing, education, and job training. All this can help prevent violence in the first place."
Last year, Biden signed an executive order that mandated body cameras, limited no-knock warrants, and banned chokeholds, unless deadly force is authorized. The order does not affect state and local police departments but encourages them to follow suit.
The action was announced on the second anniversary of the death of George Floyd, whose murder by a Minneapolis police officer sparked nationwide protests that, in several cases, led to violence and rioting in major cities during the summer of 2020. Members of the Floyd family were present at the bill signing.
Caden Pearson and The Associated Press contributed to this report.