SAN FRANCISCO—The man suspected of attacking the husband of U.S. House Speaker Nancy Pelosi (D-Calif.) had other targets, including President Joe Biden's son, Hunter Biden, a police officer revealed during a court hearing.
David DePape, the suspect, said he had "other targets" while speaking with Pelosi's husband Paul Pelosi, according to court documents. San Francisco prosecutors had said the targets included a local professor, state and federal officials, and relatives of those officials, but had refused to provide any names.
During a hearing on Dec. 14, an officer named three of them.
San Francisco Lt. Carla Hurley, who interviewed DePape after he was arrested, said DePape mentioned Hunter Biden, California Gov. Gavin Newsom, and actor Tom Hanks as some of his additional targets.
Pelosi, Newsom, and Biden are all Democrats.
The White House, Hunter Biden, and Newsom's office did not respond to requests for comment. Hanks could not be reached.
"You heard that there were other targets and who they were but at this time in order to preserve the investigation, I'm not going to comment any further," San Francisco District Attorney Brooke Jenkins, a Democrat, told reporters after the hearing.
"It makes any of us stop and have concerns about the fact that other political leaders were the target of anybody with such extremist views and that there might be other people harboring such views out there," Jenkins added later. "And so it's alarming to myself as a political figure, but certainly to those who have learned that they were targets on that list."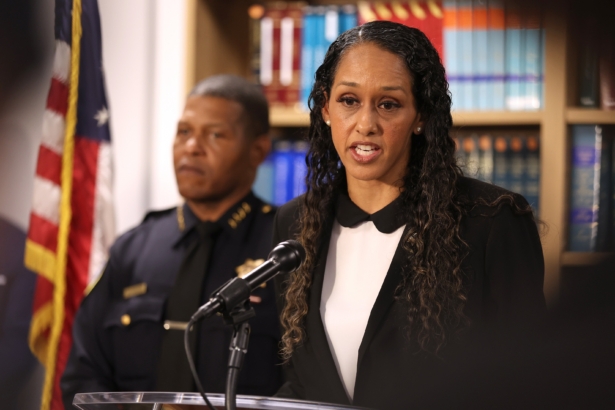 Break-in and Attack
DePape woke up Paul Pelosi in the early hours of Oct. 28 after breaking into the Pelosi residence using a hammer to smash glass panels, according to court documents and officer testimony. DePape said he was looking for Nancy Pelosi, who was in Washington at the time.
DePape told officers after being arrested that he planned to hold Nancy Pelosi hostage and question her. DePape said he viewed Nancy Pelosi as the leader of the Democrat Party's lies. If she did not tell the truth, he planned to break her kneecaps. DePape believed she would not tell the truth.
DePape also said that "he wanted to use Nancy to lure another individual" to him, according to an FBI affidavit summarizing the evidence.
Paul Pelosi asked DePape if he could use the bathroom and, once inside the bathroom, called 911. Paul Pelosi told the dispatcher there was somebody inside the home whom he did not know. Later, he added, that the person "told me to put the phone down," according to the audio played during the hearing.
Officers rushed to the home upon being tipped off by the dispatcher.
The door was opened—it remains unclear by whom, and an officer told the courtroom he didn't know—officers witnessed Paul Pelosi standing next to DePape, with both holding a hammer with one hand. An officer ordered them to drop the hammer. DePape gained control of the hammer and struck Paul Pelosi's head.
One of the officers tackled the suspect to the ground and handcuffed him. His partner aided Paul Pelosi, who was rushed to a nearby hospital for emergency surgery.
DePape was charged with attempted murder, burglary, assault with a deadly weapon, threats to a public official, elder abuse, and false imprisonment of an elder.
DePape is scheduled to be arraigned on Dec. 28.
"It was a probable cause hearing. It went as expected. I've got no further comments today about the case," Adam Lipson, a lawyer representing DePape, told reporters after the hearing. "Mr. DePape's going to be fighting his case in court, not in the hallway."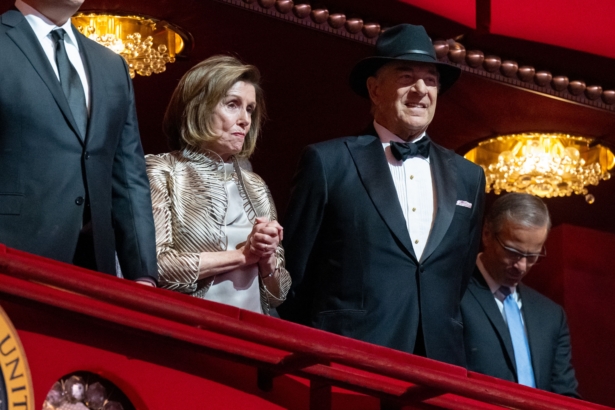 Son Speaks Out
Oxane Taub, DePape's ex-girlfriend, told The Epoch Times that DePape held "progressive" ideals and was a "peace activist."
"David is a really sweet person, and I really don't believe that he did what he's accused of," she said.
Blog posts indicate DePape spoke with faeries, opposed the U.S. supporting Ukraine, and opposed "climate hysteria." Acquaintances of DePape have said he used drugs.
Nebosvod Gonzalez, one of DePape's children, also questioned the allegations against DePape.
"I don't even know if he even attacked Mr. Pelosi," Gonzalez told the Daily Mail. "I'm surprised about the whole thing. There is still a lot of info that hasn't been given to the public. I have no clue what happened or how it happened. There are more questions than answers right now. Do we even know what really happened?"
Inti Gonzalez, DePape's daughter, said that the attack shocked her, "though not much considering the kind of extreme abuse [DePape] had inflicted on me and my brothers."
"I didn't see this coming and there was no sign of the possibility from his end," she added, writing on her blog.
Paul Pelosi has since been released from the hospital and has appeared at several events in Washington.
From The Epoch Times