More than 10,000 federal employees could have access to data revealed by a secretive government surveillance program that has come under scrutiny because of alleged abuses, lawmakers were told by U.S. inspectors general.
At an April 27 House Judiciary subcommittee hearing, lawmakers heard from a panel of three witnesses associated with the U.S. Office of the Inspector General (OIG) responsible for oversight of the Foreign Intelligence Surveillance Act (FISA). The legislation gives intelligence agencies broad powers to conduct surveillance on foreigners suspected of spying for a foreign power or belonging to a terrorist group.
However, bipartisan concerns have been raised because the program also has the ability to collect information about U.S. citizens.
During the hearing, Rep. Matt Gaetz (R-Fla.) queried panelists about how many FBI agents could have access to FISA-acquired data.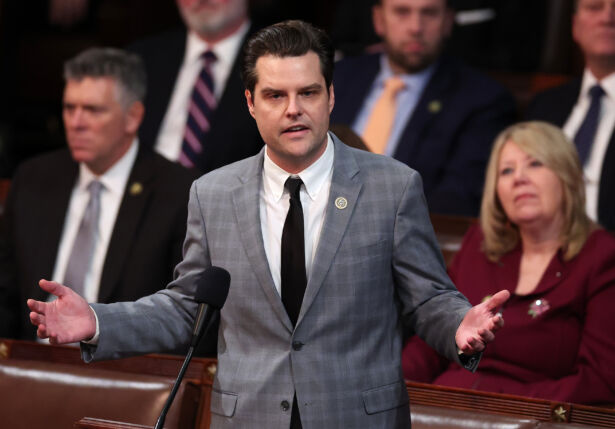 A court-ordered report released in May 2022 revealed that the FBI had made more than 3.3 million queries of Americans under FISA authority. This, in turn, prompted a crisis of confidence in the FBI's respect for civil liberties among members of both parties.
In his questioning, Gaetz referenced that report.
Addressing each of the three panelists, Gaetz asked, "If I represent to you that we believe there may be north of 10,000 people in the federal government who can perform [FISA] queries, would anyone here have a basis to disagree with that?"
All three answered in the negative.
In a Twitter post featuring a clip of the exchange, House Judiciary Republicans said, "Upwards of 10,000 FBI personnel may have access to section 702-acquired FISA data.
"10,000! Why's that number so big?"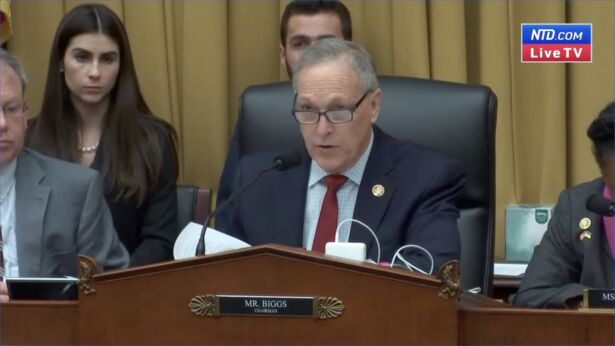 Alleged Abuses
The program in question, FISA section 702, has been scrutinized for its alleged abuses. Aside from the incidents uncovered in 2021, the intelligence community (IC) has repeatedly failed audits of its use of FISA.
In 2019, Justice Department Inspector General Michael Horowitz investigated a random sampling of 29 FISA cases by the FBI. None of the 29 cases chosen were found to be legitimate.
The FISA is overseen by the FISA court, a secretive body that grants spying authority to U.S. intelligence agents.
To make a FISA query of U.S. citizens, the FBI and other law enforcement agents are legally required to receive the approval of the closed-door FISA court.
In his investigation, Horowitz found that none of the 29 randomly chosen queries had been carried out properly or legally. Rep. Andy Biggs (R-Ariz.) said from an earlier conversation with Horowitz that in 25 of the cases, "there was unsupported, uncorroborated, or inconsistent information." The FBI couldn't even produce the relevant investigative files in the other four.
"In those 29 applications that were reviewed, the inspector general found over 400 instances of noncompliance with the Woods Procedures," Biggs said, referencing FBI procedures requiring that FISA requests be "scrupulously accurate."
Since 2021, the FBI has reduced illegal queries by about 90 percent, according to FBI Director Christopher Wray.
Specifically, the authority for these searches was granted by FISA section 702, an amendment added to the bill's original text in 2008. That section gave the U.S. intelligence community the power to gather information on foreign agents "reasonably believed to be operating outside the United States."
But section 702 also gives the IC the ability to make "incidental queries," queries of U.S. citizens who have communicated with a suspected foreign agent—an authority that lawmakers say is anti-Fourth Amendment.
"Unfortunately for the intelligence community, we have a Fourth Amendment," Biggs said in his opening remarks.
The House Oversight Committee has a six-member working group trying to hammer out a reformed section 702, which will expire on Dec. 31, 2023, without congressional reauthorization. But during the hearing, Biggs indicated his belief that section 702 may "already [be] beyond repair."
"FISA section 702 explicitly states that it may only be used to target non-U.S. persons located abroad for the purpose of obtaining foreign intelligence information," he said. "But it's clear that the government has used communications acquired through this program to conduct backdoor searches of Americans' communications."
During the hearing, the panel heard testimony from Horowitz, who's part of a watchdog group designed to ensure IC compliance with Americans' civil liberty protections.
Although safeguards are in place to ensure that Americans' civil liberties are being respected, Horowitz and other panelists made clear that the IC has repeatedly failed to comply with these safeguards.
Bipartisan Concerns
Republicans have led the charge in substantially revising or even abolishing the FISA.
"The Foreign Intelligence Surveillance Act has shown to be a powerful tool for United States intelligence," Biggs said. "[But] the United States intelligence community has shown they cannot be fully trusted to retain this power.
"In fact, I cannot think of a single example of a powerful intelligence tool that was not abused in the United States in this way."
The issue crosses party lines, with many Democrats joining Republicans in calling for reforms. However, Democrats have been less open to full-scale abolition.
"Today, this committee finally gets back to the serious work of keeping Americans safe—safe from those who seek to do us harm and safe from those who might trample on our civil liberties in a quest to keep our country secure, no matter the cost," ranking Democrat member Rep. Jerry Nadler (D-N.Y.) said.
Nadler, who says he has never voted to reauthorize section 702, nonetheless called it "important to national security, especially in today's threat environment."
In 2020, prior to revelations about the FBI's massive illegal spying operations against U.S. citizens, Wray told Rep. Jim Jordan (R-Ohio) that he "wouldn't lose any sleep" over most FISA queries and warned against "grinding FISA to a halt" with "more scrupulous review."
The constitutionality of the FISA program has been in dispute for about a decade.
Whistleblower Edward Snowden claimed in 2013 that the U.S. intelligence community, despite the claims of Presidents George W. Bush and Barack Obama to the contrary, was carrying out the largest intelligence-gathering operation in human history—all without the knowledge of Americans or their elected representatives.
From The Epoch Times