Over 10,000 illegal immigrants from countries designated as state sponsors of terrorism are in the United States despite having been ordered to be removed of have pending final orders of removal, according to newly obtained records.
Immigration and Customs Enforcement records obtained by the Immigration Reform Law Institute showed that as of June 2018 there were over 10,000 illegal aliens on the agency's National Docket from four countries designated as terrorism-sponsors.
Some 6,331 of the aliens were from Iran, with nearly half having been ordered to be removed but still remaining in the country. Another 2,128 were from Syria, another 1,860 were from Sudan, and the rest, 21, were from North Korea.
All four countries are designated as state sponsors of terrorism. In Iran's case, the Obama administration stated in 2015 that the country "remained the foremost state sponsor of terrorism in 2015, providing a range of support, including financial, training, and equipment, to groups around the world—particularly Hizballah."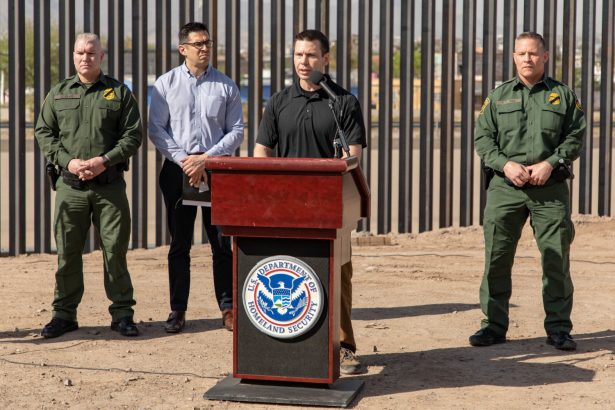 "It's bad enough that America is deluged with illegal aliens from failed states around the world," said Dale Wilcox, executive director and general counsel of the Immigration Reform Law Institute, in a statement.
"It's simply unacceptable that we also have more than 10,000 aliens here from terrorist states that are sworn enemies of America. We saw on 9/11 the damage that only 19 sleeper cell terrorists could cause. This is just the latest example of the disaster of sanctuary laws, which force ICE agents to operate with one hand tied behind their backs while making our communities inherently more dangerous."
Wilcox told Breitbart that some of the aliens may have come into the country legally but they later committed crimes, prompting the removal orders.
"Then, of course, you have your garden variety of illegal aliens who have jumped the border or overstayed a legitimate visa. And they've been told to go home and yet they're continuing to hide out in this country, which only stresses the danger of sanctuary jurisdictions," he added.
The record release came as President Donald Trump said that he was considering placing illegal aliens exclusively in sanctuary cities, or jurisdictions where officials have forbidden local officials from cooperating with federal authorities in most cases.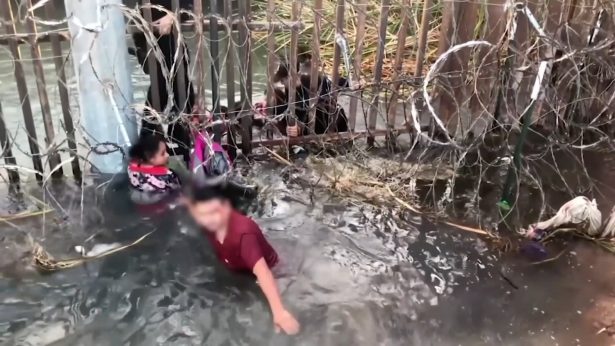 Study: Up to 29 Million Aliens
In September 2018, researchers affiliated with Yale University said that up to 29 million illegal immigrants could be living in the United States, with a mean estimate of 22.1 million out of the range delivered by a mathematical model.
The researchers said they used mathematical modeling on a range of demographic and immigration operations data. The lowest estimate based on their modeling is 16.7 million illegal aliens.
The results were published in "PLOS ONE."
"Our original idea was just to do a sanity check on the existing number," Edward Kaplan, the William N. and Marie A. Beach professor of Operations Research at the Yale School of Management, said in a Yale press release. "Instead of a number which was smaller, we got a number that was 50 percent higher. That caused us to scratch our heads."
Jonathan Feinstein, the John G. Searle professor of Economics and Management at Yale School of Management, said that the figure everybody was quoting for a while may be wrong.
"There's a number that everybody quotes, but when you actually dig down and say, 'What is it based on?' You find it's based on one very specific survey and possibly an approach that has some difficulties. So we went in and just took a very different approach," he said.
The 11.3 million illegal alien estimate was based on extrapolation of the Census Bureau's annual American Community Survey.
"It's been the only method used for the last three decades," said Mohammad Fazel‐Zarandi, a senior lecturer at the MIT Sloan School of Management and formerly a postdoctoral associate and lecturer in operations at the Yale School of Management.
The new approach the researchers used was based on operational data, including deportations and visa overstays. They combined that with demographic data, including death rates and immigration rates. The paper examined data from 1990 to 2016.
"We combined these data using a demographic model that follows a very simple logic," Kaplan said. "The population today is equal to the initial population plus everyone who came in minus everyone who went out. It's that simple."
Because there is significant uncertainty surrounding some of the figures, researchers produced a range of results using the model. The researchers' 95 percent probability range is 16 million to 29 million, with 22.1 million as the mean.
The researchers noted that they examined the past, and are just presenting a new range of figures that can give new insight into the issues surrounding illegal immigration. They said they hope their research spurs further research into the area.