Allies of former Vice President Mike Pence are launching a new super PAC backing him as a 2024 presidential candidate, officials have confirmed.
Known as "Committed to America," the PAC will be co-chaired by former Rep. Jeb Hensarling (R-Texas) and longtime Republican strategist Scott Reed, who ran former Kansas Sen. Bob Dole's 1996 presidential campaign, according to reports.
Bobby Saparow, who managed Republican Georgia Gov. Brian Kemp's successful 2022 reelection campaign, will serve as the group's executive director, and Mike Ricci, who previously served as communications director to former Maryland GOP Gov. Larry Hogan, will oversee communications, according to The Associated Press
"Mike Pence is the conservative leader our nation needs at this critical time," Hensarling, former chair of the Financial Services Committee, said in a statement to multiple media publications.
"From chairing the House Republican Conference to leading the state of Indiana, to serving as vice president, Mike has consistently demonstrated an unparalleled commitment to conservative principles and the Constitution. Mike can win, he is ready to lead, and I am proud to help lead the effort that will send him to the White House," Hensarling added.
The PAC will reportedly be publicly launching on May 16.
Pence has not yet officially announced if he is running for president in 2024 but has hinted that he will likely enter the race on multiple occasions, most recently telling NBC News that he expects to let people know of his decision before the end of June.
"If we choose to go forward, this race doesn't really start until the August debate in Milwaukee," he said during the May 10 interview.
Nation 'At a Crossroads'
Veteran GOP consultant Reed touted Pence as a "strong conservative candidate who can win" at a time when the United States is at a "real crossroads."
"Pence has the experience, the unparalleled character, communication skills, and the conservative credentials to win both the nomination and a general election," Reed said, according to The Associated Press. "People know Mike Pence, they just don't know him well," Reed said.
"This campaign is going to reintroduce Mike Pence to the country as his own man, not as vice president, but as a true economic, social, and national security conservative — a Reagan conservative," he added.
The PAC is already preparing to organize all 99 counties in Iowa like it is running Pence for "county sheriff," Reed added. It then plans to expand to other states, including New Hampshire, South Carolina, and Nevada.
Saparow said the PAC will use Kemp's 2022 Georgia primary win as a blueprint for Pence.
"We have all the confidence in the world that the results that we were able to garner for Gov. Kemp we can duplicate for the vice president," Saparow said, according to Axios. "We will also be doing a very extensive paid voter contact program through Committed to America," he said.
Pence, a former governor of Indiana, served as vice president under President Donald Trump for four years and was largely seen as a close ally of the former president.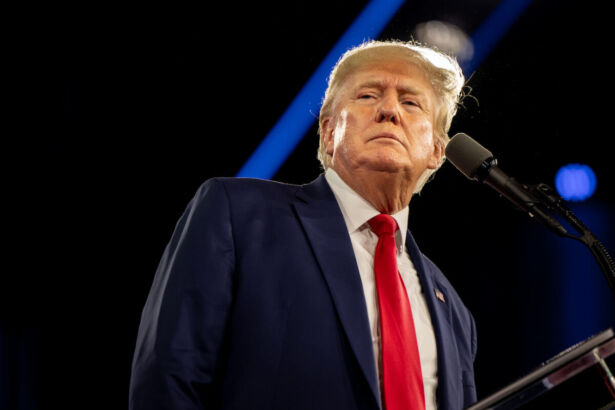 Polling Shows Trump Leading in GOP Race
However, after the 2020 election, relations between Trump and Pence became increasingly strained when Pence declined to reject the election results as he presided over their certification in his capacity as president of the Senate on the day of Jan. 6, 2021.
Pence has defended his decision, stating that the Constitution constrains him from "claiming unilateral authority to determine which electoral votes should be counted and which should not."
Last month, Pence was booed in his home state of Indiana when he appeared on stage at the National Rifle Association's annual meeting to give remarks.
In response, Pence told the crowd, "I love you too."
The announcement of the upcoming PAC comes as a Quinnipiac University national poll released in May found 36 percent of Republicans nationwide view Pence unfavorably—far more than Trump or Florida Gov. Ron DeSantis, who is widely expected to announce a run in the coming weeks.
Separate RealClearPolitics polling averages place Trump in the lead in the Republican race, followed by DeSantis in second place, and Pence in third.
Pence is scheduled to return to New Hampshire this week for various speaking engagements, The Hill reported.
He confirmed on Twitter on May 14 that he will head to Iowa in June for Sen. Joni Ernst's (R-Iowa) annual "Roast and Ride" fundraiser, which raises funds for Iowa's Freedom Foundation, a Cedar Rapids-based non-profit that provides programs and services to veterans.
From The Epoch Times