Top U.S. officials see the prospect of a significant escalation in attacks on U.S. troops in the Middle East and of Iran seeking to widen the Israel–Hamas war, the top U.S. diplomat and defense officials said on Oct. 22.
Secretary of State Antony Blinken and Defense Secretary Lloyd Austin said on Oct. 22 that the United States doesn't want to see the conflict spread and that recent U.S. deployments to the region were designed to prevent that from occurring.
Mr. Blinken told NBC News that he hopes more hostages will be freed by Hamas, a State Department-designated terrorist group that attacked Israel on Oct. 7 and killed about 1,400 people, including numerous civilians. Israel has responded with air strikes targeting the Gaza Strip, where Hamas rules.
"We're concerned about potential escalation. In fact, what we're seeing … is the prospect of a significant escalation of attacks on our troops and our people throughout the region," Mr. Austin told ABC's "This Week" show. "If any group or any country is looking to widen this conflict … our advice is: don't."
Mr. Blinken said on Oct. 22 that there must be a way to ensure that Hamas can't carry out a similar attack in the future, although he said Israel doesn't want to oversee Gaza.
"What I've heard from the Israelis is absolutely no intent, no desire to be running Gaza themselves," he told NBC's "Meet the Press." "But they can't be in a position where they're constantly at the threat of the most horrific terrorist attacks coming from Gaza. So something needs to be found that ensures that Hamas can't do this again."
Israel has amassed tanks and troops near the fenced border around Gaza for a planned ground invasion aiming to annihilate Hamas, after several inconclusive wars dating to its seizure of power there in 2007 after Israel ended a 38-year occupation. However, it isn't clear what may be Israel's endgame for Gaza.
"[There are] different ideas out there about what could follow. But all of that … it's something that needs to be worked on even as Israel is dealing with the current threat," Mr. Blinken said, noting that Israel "cannot go back to the status quo."
Since the conflict erupted, the Pentagon has deployed significant military assets to the Middle East and the Eastern Mediterranean, including two aircraft carrier groups, 2,000 Marines, and other military equipment. Days before that, a U.S. Navy destroyer shot down missiles that were allegedly fired by Houthi militia groups based in Yemen, although the Pentagon has said that the ship wasn't the intended target.
On Oct. 21, the Pentagon said the United States would send a Terminal High Altitude Area Defense (THAAD) system and more Patriot air defense missile systems to the region.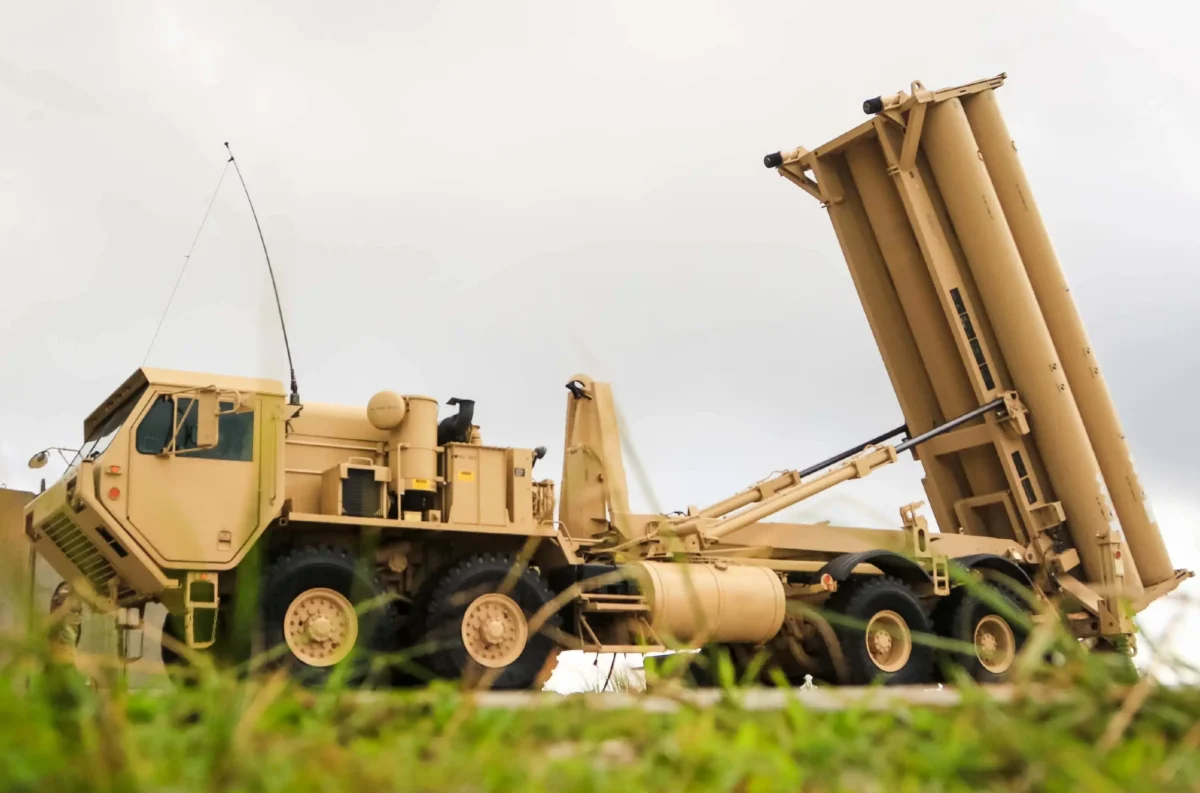 "Following detailed discussions with President Biden on recent escalations by Iran and its proxy forces across the Middle East Region, today I directed a series of additional steps to further strengthen the Department of Defense posture in the region," Mr. Austin said in a statement. "These steps will bolster regional deterrence efforts, increase force protection for U.S. forces in the region, and assist in the defense of Israel."
The USS Dwight D. Eisenhower carrier group was sent to the "Central Command area of responsibility" and "will further increase our force posture and strengthen our capabilities and ability to respond to a range of contingencies," the statement reads.
The THAAD systems were deployed "to locations throughout the region to increase force protection for [troops]," according to Mr. Austin.
"Finally, I have placed an additional number of forces on prepare-to-deploy orders as part of prudent contingency planning, to increase their readiness and ability to quickly respond as required," he said.
The United States has 2,500 troops in Iraq and an additional 900 troops in neighboring Syria on a mission to advise and assist local forces to combat the ISIS terrorist group, which in 2014 seized swathes of both countries.
In Syria, where Hamas' main regional backer Iran has a military presence, Israeli missiles hit Damascus and Aleppo international airports early on Oct. 22, putting both out of service and killing two workers, Syrian state media said.
Along Israel's northern border with Lebanon, the Iran-backed Hezbollah group has clashed with Israeli forces in support of Hamas in the deadliest escalation of frontier violence since an Israel–Hezbollah war in 2006.
Reuters contributed to this report.
From The Epoch Times