The Pentagon said it is repositioning troops in the region of Sudan ahead of a possible evacuation of the U.S. Embassy in Khartoum as fighting between rival Sudanese factions intensifies and as the U.S. State Department confirmed the death of one American citizen.
"We can confirm the death of one U.S. citizen in Sudan," a State Department spokesperson said in a statement to media outlets. "We are in touch with the family and offer our deepest condolences to them on their loss."
The State Department declined to provide further details on the circumstances of the unidentified American's death.
Hundreds of people have been killed in Sudan as fighting continues in battles between rival generals vying for control of the country through force.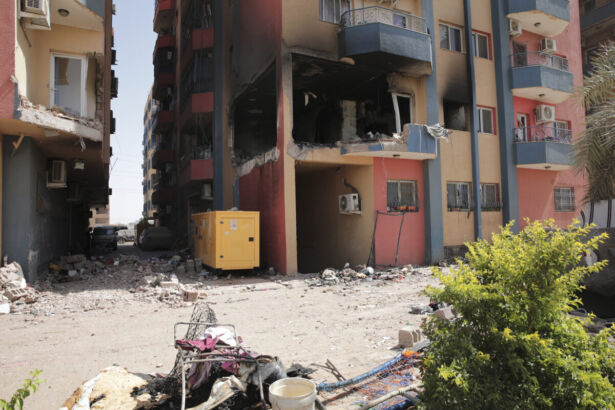 Department of Defense Spokesperson Lt. Col. Phil Ventura said in a statement that the Pentagon is planning for "various contingencies" and that it will deploy additional capabilities to the region to facilitate a possible evacuation of embassy staff.
"We are deploying additional capabilities nearby in the region for contingency purposes related to securing and potentially facilitating the departure of U.S. Embassy personnel from Sudan, if circumstances require it," Ventura said.
"As a matter of policy and security, we do not speculate on potential future operations," he added, without providing further details nor stating the location where the additional forces would be deployed.
National Security Council spokesman John Kirby said the decision to prepare for a possible evacuation was made by President Joe Biden in the "last couple of days."
The president "authorized the military to move forward with pre-positioning forces and to develop options," Kirby told reporters at a White House briefing Thursday.
"There's no indication that either side is deliberately going after or trying to hurt or target Americans," Kirby said. "But it's obviously a dangerous situation."
Americans in Sudan have been urged to shelter in place.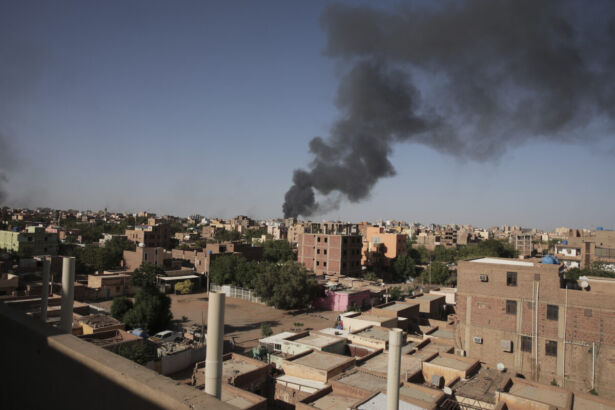 Simmering Conflict
The conflict has been simmering for months between the Sudanese Armed Forces (SAF), controlled by Gen. Abdel Fattah al-Burhan, and the Rapid Support Forces (RSF), a powerful paramilitary group led by Gen. Mohamed Hamdan Dagalo.
The fighting has trapped the 10 million residents of Khartoum with no means of escape. Several short-lived ceasefires had been agreed to between the warring groups, with the latest effort to halt the fighting coming early Friday.
RSF said Friday it had agreed to a 72-hour truce on humanitarian grounds on Friday to coincide with the start of the Muslim holiday of Eid al-Fitr and to allow residents the opportunity to evacuate.
"The truce coincides with the blessed Eid al-Fitr … to open humanitarian corridors to evacuate citizens and give them the opportunity to greet their families," the RSF said in a statement.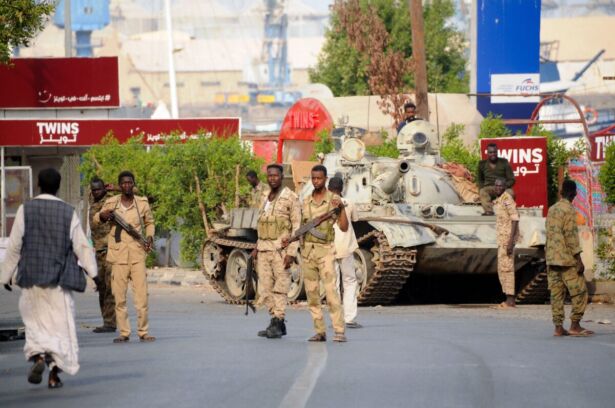 Al-Burhan, who leads the opposing faction, posted a statement to mark Eid, though he did not address the RSF's announcement of a ceasefire.
"Our country has been afflicted by a deep wound, which has taken victims, injured many, displaced families, destroyed institutions and homes," he said.
"We are confident that we will overcome this tribulation with the wisdom and strength that will protect the safety of the country and will allow us a safe transition to civilian rule," he added.
Fighting between the RSF and Sudan's army erupted on April 16, derailing an internationally backed plan for a transition to a civilian democracy four years after the fall of Islamist autocrat Omar al-Bashir and two years after a military coup.
Around 10,000 to 20,000 people escaping the fighting have taken refuge in villages along the border inside Chad, U.N. refugee agency UNHCR and the World Food Programme (WFP) said.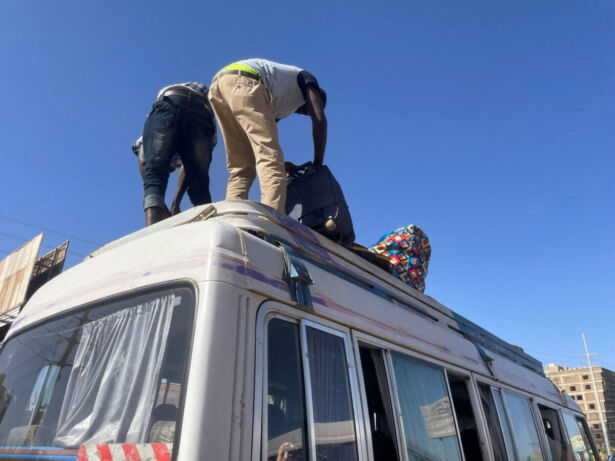 'Very Fluid Security Situation'
State Department deputy spokesperson Vedant Patel said Thursday that, because of an "uncertain and very fluid security situation" and the closure of the airport in Khartoum, it is "currently not safe to undertake a U.S. government-coordinated evacuation of private U.S. citizens."
Patel added that all U.S. personnel are accounted for, and he is not aware of specific threats against embassy personnel or American citizens in Sudan.
"We have been very clear about the need to—for American citizens to remain indoors, to stay off the roads, to shelter in place, and to avoid traveling to the U.S. embassy at this time," he said.
Senior U.S. officials are in direct contact with the leadership of both sides and are pushing for an immediate ceasefire, a National Security spokesperson said.
Patel said in a separate statement that Secretary of State Antony Blinken had spoken with both generals heading the two warring factions.
"Secretary Blinken condemned the indiscriminate fighting that has caused significant civilian deaths and injuries and damage to essential infrastructure," Patel said.
"He urged both military leaders to implement and uphold a nationwide ceasefire and sustain it through at least the end of Eid al-Fitr, Sunday, April 23," he added.
The U.S. embassy in Sudan has recorded around 16,000 American citizens as being present in the country. However, the State Department has said this number may not be reliable since there is no mandatory registration or notification requirement for Americans in Sudan.
Reuters contributed to this report.
From The Epoch Times