A pilot and passenger were miraculously unhurt after their plane hit a ski lift the Italian Alps on Sunday afternoon.
According to The Sun, officials said the plane lost power after leaving a nearby airfield and crashed into the ski lift.
The 62-year-old pilot was thrown out of the plane and ended up on the wing, but the 55-year-old tourist that wanted to do some sightseeing was trapped inside the cockpit of the plane while it hung upside down.
Army personnel, firefighters, and mountain and cave rescuers worked together for about 90 minutes during the complex rescue operation.
Walter Milan, a mountain rescue spokesman said, "They were both very lucky, really. If the plane had crashed into the ground the ending could have been very different."
"It was a complicated rescue operation involving many services but ultimately it was successful which was the main thing," he added. "Neither of the men were in injured but they were very shocked."
"The rescue operation was very tricky. The rescuers had to very carefully maneuver along the cables very, very slowly. We didn't want the cables moving any more than necessary," he said, "ropes were then secured around the two men. The whole operation to bring them to safety took an hour and a half."
Milan continued, "There are a number of possible reasons for the crash such as human error or a mechanical failure but we do not want to speculate. There is an investigation," he said according to Daily Mail.
Marco Confortola, who posted a video on Facebook of the maneuvering on the cable that took place in order to reach the stranded men, saying, "The mountain rescue service worked perfectly. [The operation was conducted] with speed and professionalism."
All 7 Victims Killed in B-17 Crash Identified
A pilot with over 7,000 hours of experience flying a B-17 and his co-pilot were among seven people killed when their bomber crashed and burned at a Connecticut airport, officials said Thursday, Oct. 3.
Pilot Ernest McCauley, 75, of Long Beach, California, had flown for over 20 years with the educational group that owned the World War II-era plane and was also its safety officer, according to the National Transportation Safety Board.
The plane carrying 13 people crashed after experiencing mechanical trouble on takeoff Wednesday morning from Bradley International Airport. Along with McCauley and the co-pilot, Michael Foster, 71, of Jacksonville, Florida, five other passengers were killed, according to the Connecticut Department of Emergency Services and Public Protection.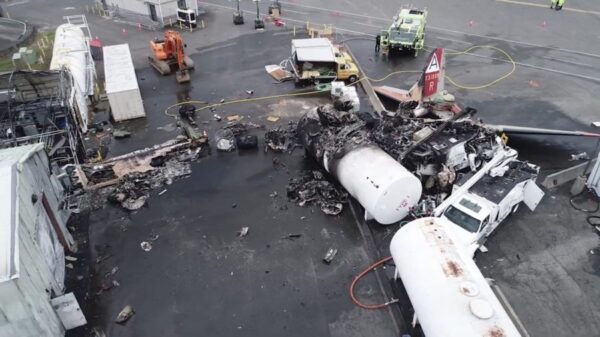 Investigators have begun securing evidence, including the engine in which the pilot had reported having a problem, NTSB member Jennifer Homendy said at a news conference. As part of the investigation, she said, they also will look into witness reports regarding work being done on one or two of the engines before takeoff. The plane had last been through a major inspection in January 2019, she said.

The Associated Press contributed to this report.