Police shared new details on the case of Carlethia "Carlee" Nichole Russell, the Alabama woman who went missing after calling 911 to report a toddler walking alone on the side of the highway, as questions remain about what exactly happened before she returned home.
Ms. Russell, 25, was driving Thursday to her home in Hoover from her job in Birmingham, about 10 miles to the north, when she called 911 to say she was stopping her car to check on the child and then called a family member who lost contact with her—though the line remained open, according to the Hoover Police Department.
When police arrived, they found Ms. Russell's wig, cell phone, and purse near her vehicle, but no sign of her or the child.
Two days later, around 10:45 p.m. Saturday, she returned home on foot, according to Hoover police. Authorities said she was taken to a hospital, treated and released.
While detectives briefly spoke with Ms. Russell when she returned home, they are now waiting to "obtain a more detailed statement about the sequence of events" during the time she was missing, Hoover Police said in a statement Tuesday night.
As investigators try to piece together what happened in the approximately 49 hours Ms. Russell was missing, her mother has said she believes her daughter was abducted.
"Carlee has given detectives her statement and hopefully they are pursuing her abductor," Talitha Robinson-Russell said in a statement to CNN affiliate WBRC.
"She definitely fought for her life. There were moments when she physically had to fight for her life, and there were moments when she had to mentally fight for her life," Ms. Robinson-Russell told NBC's "Today" on Tuesday.
Investigators have not indicated whether they suspect foul play in Ms. Russell's disappearance or released details of her initial statement to police.
Adding to the mystery, Hoover Police said Tuesday they have not found any evidence of a toddler walking down the interstate, nor did they receive additional calls about it, "despite numerous vehicles passing through that area as depicted by the traffic camera surveillance video."
Ms. Russell's 911 call remains the "only timely report of a child on the interstate" and no one has reported a child missing, Hoover Police said Monday.
Here's what we know about the investigation.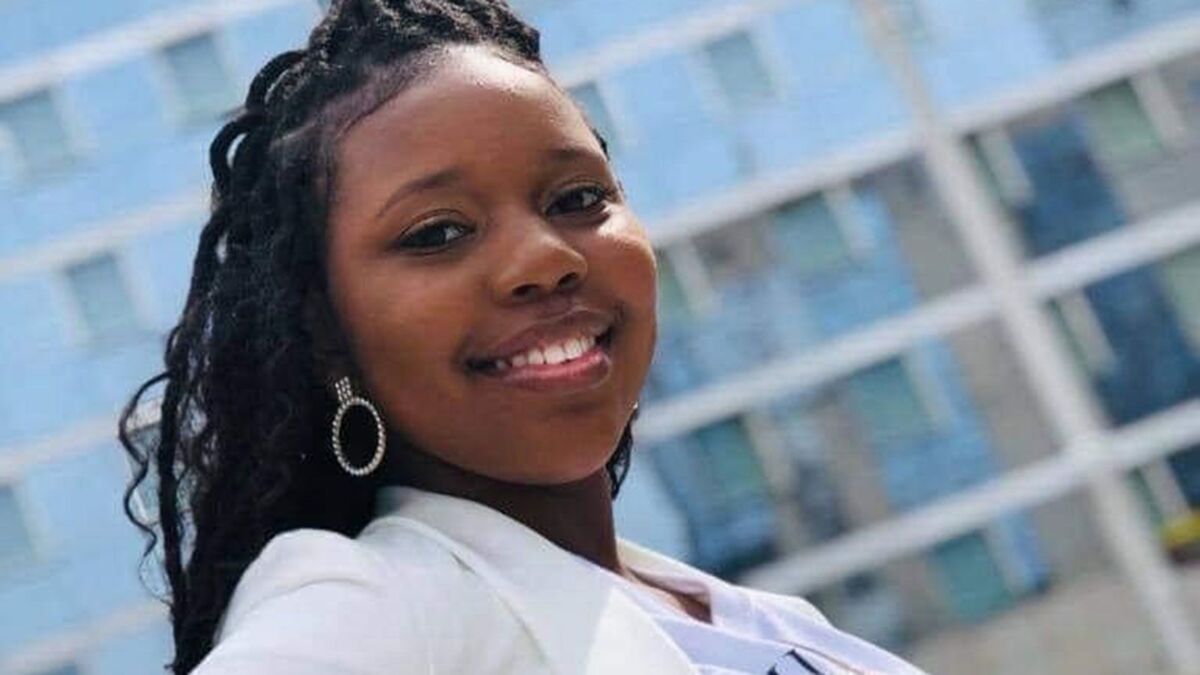 Russell Screamed on Call With Sister-in-Law, Mother Says
On Thursday at around 8:20 p.m., Ms. Russell left her job at a business in Birmingham and went to pick up food before driving south on Interstate 459 toward Hoover, police said.
After picking up her food order, Ms. Russell also stopped at a Target and purchased some snack food items, police said Tuesday.
At around 9:34 p.m., Hoover dispatchers received a 911 call from Ms. Russell, who reported seeing a toddler in a diaper walking on the side of the interstate. Ms. Russell told both the 911 operator and, later, a family member that she was stopping to check on the child, police said Monday.
Ms. Russell was on the phone with her sister-in-law, who could hear Ms. Russell asking someone if they were okay, Ms. Russell's mother told WBRC. There was no audible response, and then the sister-in-law heard Ms. Russell scream, Ms. Robinson-Russell said.
Police have said they are reviewing traffic camera footage captured at the time of the 911 call. "That footage is still being analyzed as part of the investigation in conjunction with the 911 call to accurately determine the timeframe," police said Monday.
Officers arrived at the scene within five minutes of being dispatched and found Ms. Russell's vehicle and some of her belongings.
The snacks Ms. Russell purchased at Target were not at the scene, police said Tuesday.
Russell Returned Home and 'Banged on the Door'
Hoover Police Chief Nicholas Derzis told WBRC Ms. Russell showed up at her family's front door Saturday night, but officers weren't sure how she got there.
"She walked up, banged on the door and that was her," he said.
On Tuesday, police said they obtained surveillance video from Ms. Russell's neighborhood that shows her walking down the sidewalk alone before she got to her home.
Fire department radio traffic revealed that medics were dispatched to her home on a call about an "unresponsive but breathing" person, police said, adding that was the term used by the dispatcher relaying information from what a 911 caller told the emergency communicator.
"When first responders arrived on scene, they found Ms. Russell conscious and speaking and she was transported in that condition," police said. "She was later treated and released from a local hospital."
Ms. Russell's mother told NBC that when she reunited with her daughter, they "tried to hug as best they could, but I had to stand back because she was not in a good state. So, we had to stand back and let medical professionals work with her."
The-CNN-Wire
™ & © 2023 Cable News Network, Inc., a Warner Bros. Discovery Company. All rights reserved.