Employees of a Popeyes Louisiana Chicken restaurant in Fairfax, Virginia, were photographed recently preparing chicken sandwiches on a tray that sat atop a garbage can.
According to TMZ, the owner of the fast-food outlet has apologized and taken full responsibility for the incident, citing in part, lack of counter space and not enough workers as the reason.
He claims that on the day in question, the restaurant—having recently opened only days prior—suddenly received an order for 100 chicken sandwiches, leaving staff overwhelmed.
He then said, upon seeing his new employees using an allegedly empty garbage bin to prepare the sandwiches on, he immediately ordered another prep table that arrived subsequently.
The incident is one of several to have occurred since Popeyes reintroduced the popular chicken sandwich.
Man Stabbed to Death for Cutting in Line at Popeyes Restaurant
A man who attempted to cut in line at a crowded Popeyes restaurant in Maryland was stabbed to death by another customer who confronted him, police said on Tuesday, Nov. 5.
Prince George's County Police Chief Hank Stawinski appealed for the public's help in identifying the man who fatally stabbed 28-year-old Kevin Tyrell Davis once after their argument spilled outside the Oxon Hill restaurant on the evening of Nov. 4.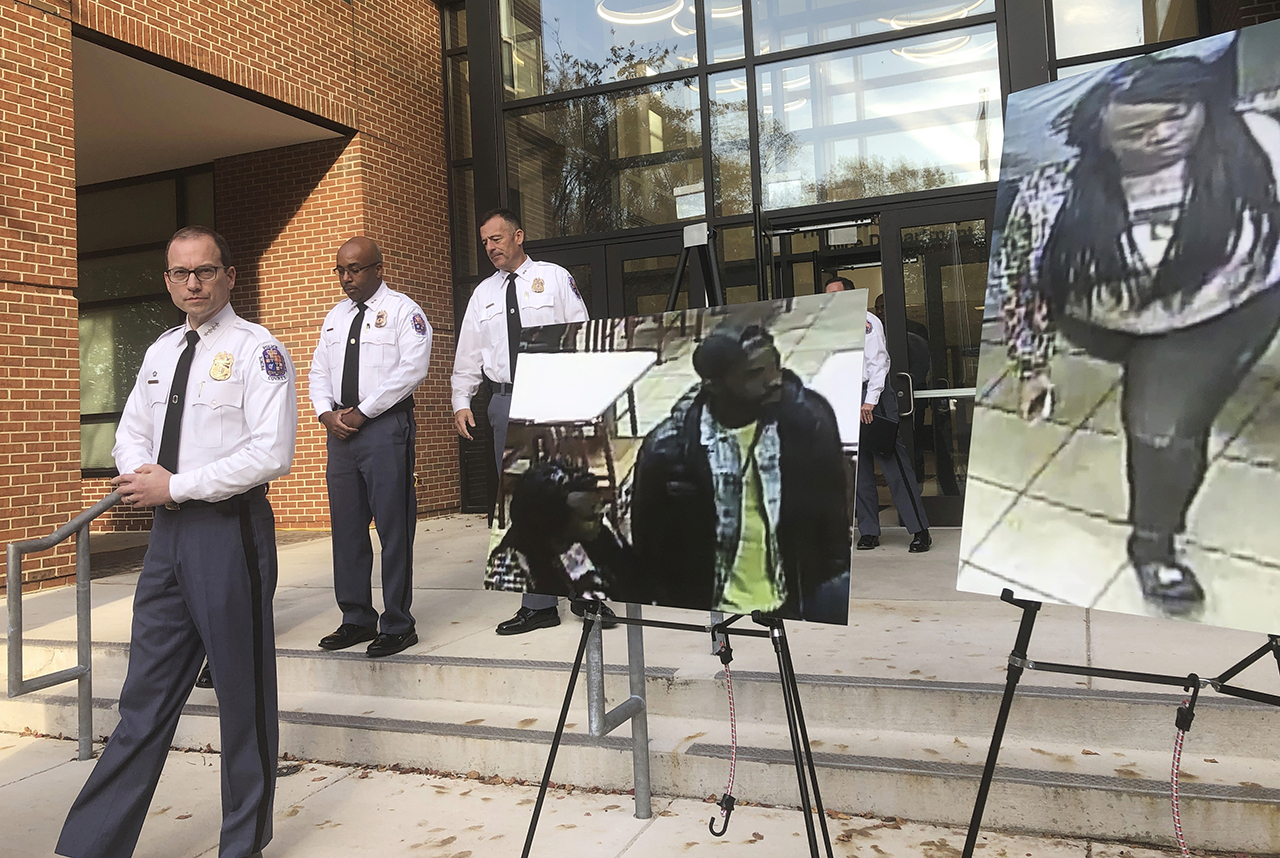 Stawinski, calling it a "pointless crime," said only 15 seconds elapsed from when the altercation started to when it ended with the stabbing. Davis had been "methodically" cutting his way through the line for sandwiches for 15 minutes before the suspect confronted him at the front counter, said the chief.
Man Pulls out Gun After Popeyes Ran out of Chicken Sandwich
A third incident involving the now-infamous chicken sandwich occurred when a man pulled out a gun and tried to enter a Popeyes Chicken restaurant in Houston, Texas, in early September reportedly demanding the fast-food chain's famed chicken sandwich that had recently sold out.
"Male pulled a gun on employees of restaurant after they ran out of chicken sandwich," Houston Police announced on Twitter late Sept. 2.
Southeast officers are at 7100 Scott. Male pulled a gun on employees of restaurant after they ran out of chicken sandwich. 202 pic.twitter.com/xC6jlmwJeD

— Houston Police (@houstonpolice) September 3, 2019
Employees said that a group of six—three men, two women, and a baby—were informed at the drive-thru that the restaurant's chicken sandwiches were sold out, according to ABC7. This was when one man decided to pull out a gun.
Houston Police said the incident happened around 8:45 local time at the Popeyes on the corner of Scott St. and Corder St., according to Fox 26. When the gun was pulled out, the employees ran out the back.
News station ABC13 was informed by the employees that the group tried to get inside the restaurant, but an employee managed to lock them out.
No one was injured and the group left the scene in a blue Tahoe, Fox 26 reported.
Mimi Nguyen Ly and the Associated Press contributed to this report.