The Postmaster General told the House Oversight Subcommittee on Government Operations and the Federal Workforce that the U.S. Postal Service (USPS) had made significant progress toward the goals of its Delivering for America 10-Year Strategic Plan.
But during its May 17 hearing, the subcommittee wanted to hear that the mail would be delivered on time.
"It's not lost on any of us that there are economic issues," said subcommittee Chairman Pete Sessions (R-Texas). "But there are day-to-day issues that can be addressed."
Postmaster General Louis DeJoy acknowledged that his agency is facing challenges. He said most of the Postal Service's fiscal issues came from regulatory and oversight groups with unrealistic expectations. DeJoy told the subcommittee that the Postal Regulatory Commission and past leadership had "presided over 15 years of deterioration."
However, he said USPS is working to correct many of the issues the Congress members mentioned.
According to DeJoy, before implementing the Delivering for America plan, the Postal Service's projected 10-year deficit was $160 billion. The plan has reduced that to $70 billion.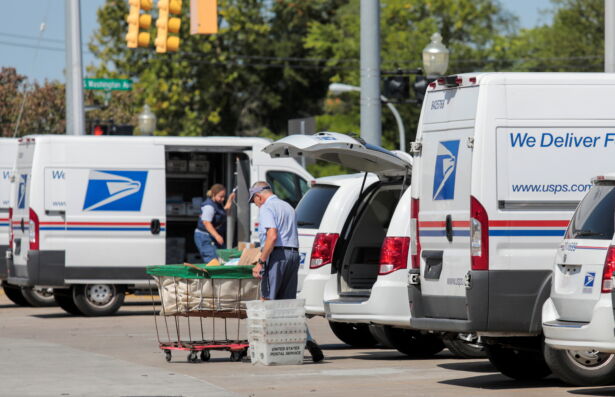 "We have cut in half our projected financial losses. I want to be sure we have our eyes wide open on the magnitude of the problems we need to fix," DeJoy said.
DeJoy said those problems include increasing demands for mail delivery despite decreased revenue, inefficient and outdated facilities, and an unrealistic pricing structure.
According to DeJoy, the Postal Service reported $60.6 billion in revenues for 2007. That dropped by 36 percent to $21.9 billion in 2020. At the same time, demand for first-class mail delivery, historically the Postal Service's biggest revenue producer, dropped by almost half while delivery costs rose.
In 2006 Congress passed the Postal Accountability and Enhancement Act, which required the Postal Service to pre-fund retiree health benefits. This and the Great Recession of 2008 placed greater financial stress on the agency.
In addition, pandemic supply chain issues and a midterm election that required the delivery of mail-in ballots also threw more kinks into USPS operations.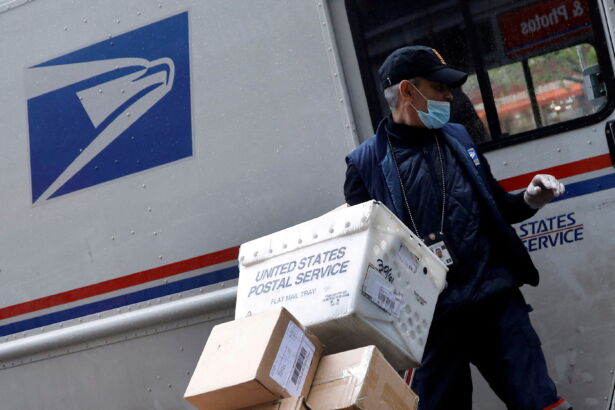 "Simply put, we were delivering less mail to more delivery points each year, which meant less revenue to cover increasing costs each year," DeJoy said.
DeJoy said that Congress changed the retirement benefits plans providing relief to the Postal Service. As part of the 10-year plan, the Postal Service is consolidating processing centers and looking for other ways to make its operation more efficient.
Committee members acknowledged that DeJoy and his staff are facing significant challenges. But they said they are also fielding complaints from constituents about late deliveries of prescription medicines, lost mail, theft, and poor customer service. They said the issues were especially prevalent in rural areas where it seemed USPS was cutting back its operations.
"The struggles that we're seeing is veterans and seniors not receiving important prescriptions on time; postal positions have been unfilled for a long period of time," Rep. Lauren Boebert (R-Colo.) said.
Boebert and Rep. Becca Balint (D-Vt.) said their constituents are also concerned about the consolidation of facilities. They said rural residents are seeing their local Post Offices close and carrier jobs going unfilled. They are worried that postal service in rural areas will get even slower or end altogether.
Carriers Targeted by Robbers
DeJoy said USPS was working to rectify the problems. According to DeJoy, the consolidation of sorting and handling facilities will improve rural service by better use of USPS resources.
Rep. Kweisi Mfume (D-Md.) said that postal carriers had been robbed in his district. Sessions said he had heard similar reports from Texas.
The robbers were after the keys for "cluster boxes" in new housing editions. Cluster boxes are groups of small mailboxes in a central location. This enables mail carriers to deliver the mail to many residents simultaneously, saving delivery time and money. Unfortunately, it also makes theft more efficient.
Criminals target these boxes because there is a concentrated amount of information and items, such as blank checks, gathered in one place.
"I'm concerned about the thousands of dollars a family could lose from the theft of a single check," Mfume said.
DeJoy said he shares those concerns. USPS staff is studying multi-factor verification technology, time locks, and hardening the boxes to prevent unauthorized access.
From The Epoch Times