President Donald Trump and First Lady Melania Trump visited a coast guard station in Lake Worth, Florida, on Thanksgiving, Nov. 23.
They are staying at the Mar-a-Lago resort over the holiday period. In the evening they will host a traditional Thanksgiving dinner for friends and family.
Trump praised the men and women of the Coast Guard for doing an "incredible job." He specifically praised the Coast Guard for saving 16,000 lives during rescue operations after hurricane Harvey hit Texas in August.
"You saved 16,000 lives. Nobody knows that … I just want to thank you on behalf of the whole country and on behalf of us," Trump said.
"Incredible people, you've done an incredible job, and I love coming in here and doing this for you today," he said.
The president and the first lady handed out sandwiches to members of the Coast Guard and personally shook hands with them.
"We have to keep you very well fed … so this is good stuff. But it's an honor," Trump said.
Trump marveled at the good shape many of the young men were in.
"Can I beat him in an arm wrestling contest?" Trump asked about one of the men. "What are my chances of an arm wrestling contest? I think I'd be in trouble."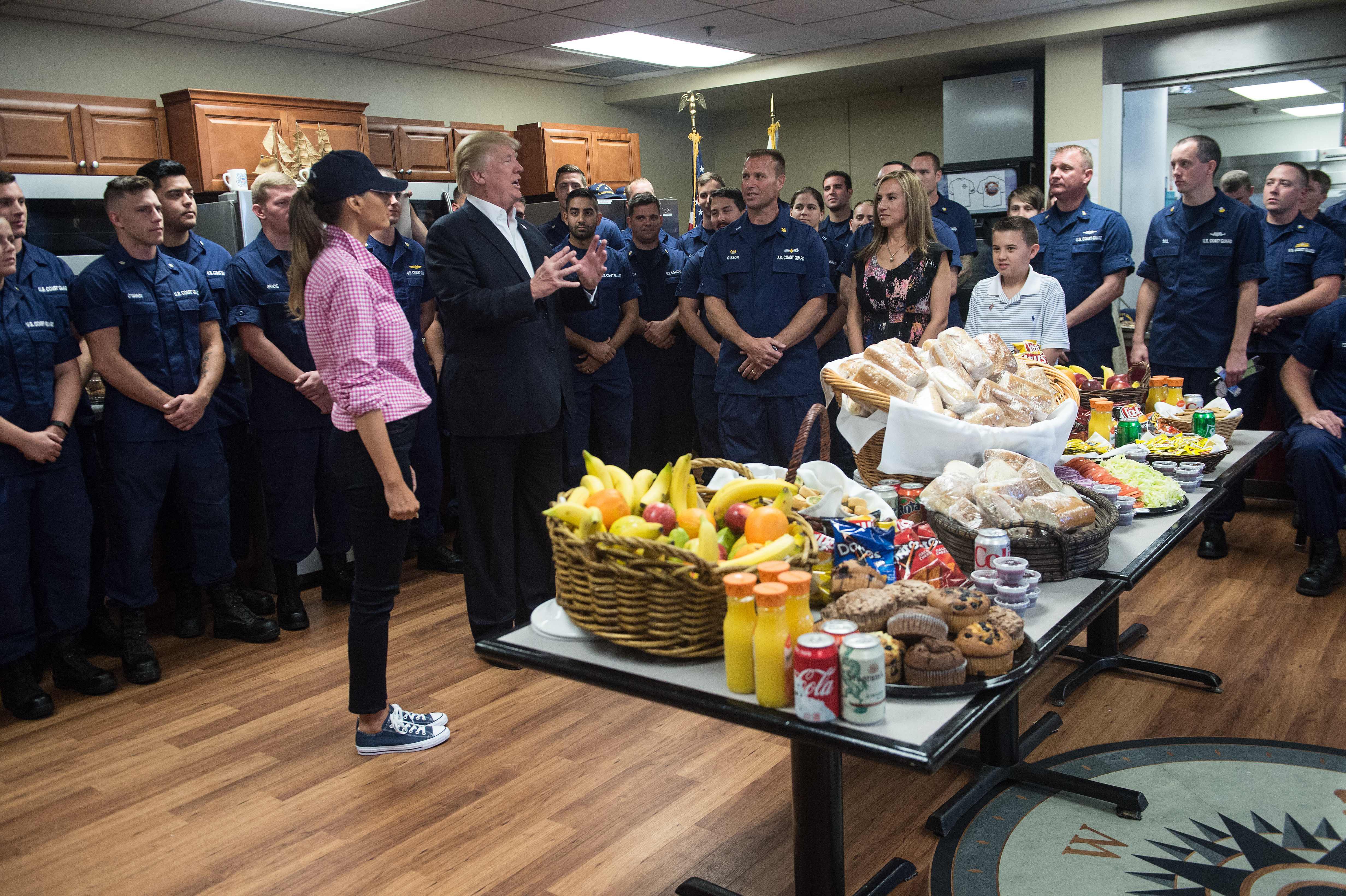 Seconds later, the president again marveled at what "good shape" they were in.
Trump told the members of the Coast Guard that things are really starting to turn around in America. He also talked about the increase in military spending.
"We want to have a country, where I can buy new Coast Guard cutters, and not have to worry about it, alright. And that's what we're doing, we're building up wealth so that we can take care of our protection," he said.
"We're ordering tremendous amounts of new equipment—we're at 700 billion dollars for the military. And, you know, they were cutting back for years. They just kept cutting, cutting, cutting the military. And you got lean, to put it nicely—it was depleted, was the word. And now it's changing."
If you enjoyed reading this article, please support our independent journalism by sharing it on social media.
From The Epoch Times