SHEFFIELD, Mass.—A father of three appears to have killed his wife and his children, then taken his own life and set fire to the family home in rural western Massachusetts, the area's top prosecutor said.
Luke Karpinski and Justine Wilbur, both 41, along with their 7-year-old twins and a 3-year-old child, were found dead in their Sheffield home after the fire was extinguished on Wednesday morning, March 13.
A father of three appears to have killed his wife and his children, then taken his own life and set fire to the family home in rural western Massachusetts, the area's top prosecutor said. https://t.co/iQykC21kkw

— Hub Tweets (@HubTwit) March 15, 2019
"We are investigating this matter as a murder-suicide. At this time, the evidence indicates that Luke Karpinski was the assailant," Berkshire District Attorney Andrea Harrington said Thursday.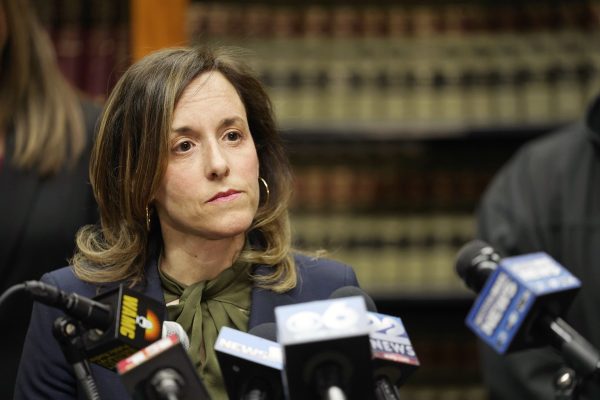 Wilbur's body was found on the first floor of the year-old home. Karpinski and the children were found on the second floor.
The investigation is ongoing, and Harrington did not disclose how the victims died or a possible motive. The state medical examiner's office is conducting autopsies.
Karpinski and Wilbur were high school sweethearts who started dating their senior year at Wahconah Regional High School in nearby Dalton, family members told The Berkshire Eagle.
They were both attorneys who lived in Virginia before moving back to Massachusetts.
Wilbur was a patent attorney who worked in the Albany, New York, office of Hoffman Warnick and had worked on patents for cancer treatment, nanotechnology, and advanced materials, the firm said in a statement.
"Justine was smart, knowledgeable, dedicated and hardworking. She was a devoted mother to her wonderful children, and a true friend to everyone in our firm," the statement said.
Karpinski was a federal chemical patent examiner who worked from home, Justine Wilbur's sister said.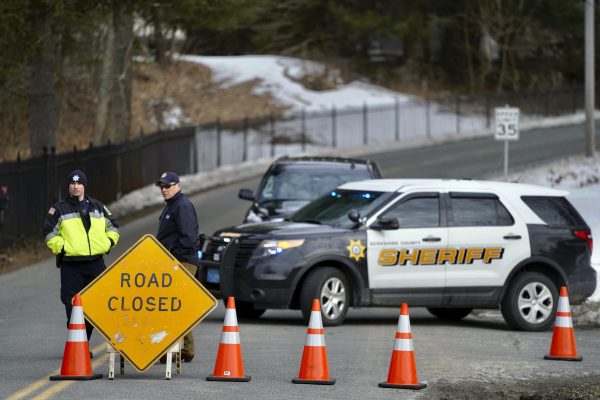 The deaths were the second tragedy to hit the town of about 3,200 residents about 120 miles west of Boston in less than a week. Samya Stumo, 24, who died in the Ethiopian Airlines crash Sunday, grew up in Sheffield.
Mom Killed, Husband Jumps From Bridge in Apparent New Jersey Murder-Suicide: Reports
A New Jersey mother was found murdered in her home on Feb. 4, and on the same day, her husband jumped from a bridge to his death in an apparent murder-suicide, said officials.
Kenneth Bartone's body was found in the Raritan River, and his car was parked on the Thomas Edison Memorial Bridge, reported the Asbury Park Press.
His wife, Denise Bartone, was killed earlier in the couple's home in Freehold, New Jersey, while their three children were inside, said the Monmouth County Prosecutor's Office in the report.
The girls weren't injured in the incident, and they're now staying with family members.
Officials are investigating the case as a murder-suicide, but many details aren't clear. There was no suicide note, said Christopher Swendeman, a spokesman for the prosecution's office, the Park Press reported.
Also unclear is how Denise Bartone was killed or who killed her. They also didn't reveal who found her body, said officials.
BREAKING…Authorities are investigating a suspicious death at a Freehold Township home. Reports suggest that the incident is believed to be part of a murder-suicide.
She was the former chairwoman of the Freehold Township Education Foundation, said the Park Press.
Before her death, she worked at Rutgers University as a marketing specialist, a university spokesperson told the news outlet.
Kenneth Bartone, meanwhile, previously worked for Morris Plains-based Allied Signal as a scientist.
Ed Coughlin, a neighbor, said police swarmed the home on Koster Drive at around 7:30 a.m. on Feb. 4. He said the family, who he didn't know well, moved to the area about a decade ago.
"Wave 'hi' and 'bye,' that kind of thing," he said.
Neighbor Amy Kurczeski said she's upset, adding, "It's a quiet community."
The Bartones appeared to be a "normal family," she continued.
County forensics inspectors confer with police on Koster Drive @AsburyParkPress pic.twitter.com/tMuxww6ALI

— Alex N. Gecan (@GeeksterTweets) February 4, 2019
A third neighbor, Lenny Davidowitz, said he's never seen anything like this since he moved to the neighborhood in 1977.
"I'm extremely upset," he said. "I never ever expected this in this area."
"My thoughts and prayers are with the Bartone girls and their extended family," Neal Dickstein, superintendent of Freehold Township schools, said. "Freehold Township is an amazing community, and I know that we will join together to support this family however possible."
Local officials are asking anyone with information about the deaths to come forward by contacting Detective Andrea Tozzi of the Monmouth County Prosecutor's Office at 1-800-733-7443 or Freehold Township Police Detective James Burdge at 732-462-7908.
Police activity at suspicious death investigation in Freehold @AsburyParkPress pic.twitter.com/3AOHuavPv0

— Alex N. Gecan (@GeeksterTweets) February 4, 2019
"A vehicle registered to the family was discovered parked on the Thomas Edison Memorial Bridge in Woodbridge early this morning," the prosecutor's office told Patch.com. "Kenneth Bartone, the husband of the victim, was found floating in the Raritan River this afternoon, dead of an apparent suicide. We do not believe there is any further danger to the public."
Officials said the public is not in any danger, Pix11 reported.
Other details about the deaths are not clear.
A GoFundMe for their family was set up.
Suicide Hotlines
In Australia, the suicide prevention telephone hotline at Lifeline is 13 11 14. You can also visit the Lifeline website at lifeline.org.au. Youth can contact the Kids Helpline by phoning 1800 551 800 or visiting headspace.org.au/yarn-safe
If you are in an emergency in the U.S. or Canada, please call 911. You can phone the National Suicide Prevention Lifeline on 1 800 273 8255. Youth can call the Kids Help Phone on 1800 668 6868.
The Epoch Times reporter Jack Phillips contributed to this article.