Gangsta Boo, a rapper and former member of Memphis-based hip-hop group "Three 6 Mafia," has died, according to relatives, at the age of 43.
In a video shared on Twitter by local news outlet WREG, dozens of family members and fans are seen gathered at the late performer's Memphis home where the rapper, whose birth name was Lola Mitchell, was found dead late on New Year's Day.
The exact circumstances surrounding Boo's death are unknown, although relatives told the network that no foul is suspected.
A long-time friend said in an interview on the scene that he had a conversation with Boo just days prior to her untimely death, noting that the rapper had recently become depressed after her father died.
"She lost her father, that was a very big blow for her. She was a daddy's girl and it was many nights I prayed with her and just talked her through her grief," he told WREG. "So, I'm glad to know she's at peace."
He also said Boo's sudden death came as a surprise to family and friends because just three days ago, she talked about "so many plans" and "so many dreams" she had for 2023.
Tributes have poured in on social media for the Memphis-born rapper after American record producer DJ Paul posted a photo of Boo on Instagram as an apparent tribute.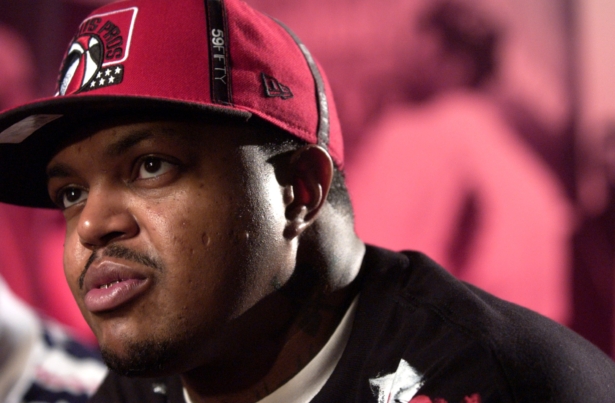 "MAN WE WAS JUS TOGETHER 3 WEEKS AGO … REST WELL QUENN," Lil Jon wrote in an all-caps response to DJ Paul's tribute.
The post also drew responses from a number of other well-known musicians in the rap community, including Ludacris, Big Boi, 2 Chainz, and more.
Record producer and rapper Juicy J, whose real name is Jordan Michael Houston III, also shared a picture on Twitter of him next to Boo, captioning it with a broken heart emoji.
— juicy j (@therealjuicyj) January 2, 2023
Boo was born in Memphis's Whitehaven neighborhood in August 1979 and started rapping around the age of 14. She was born into a middle-class family but was forced to move "to the hood" after her parent's divorce.
In the rap community, Boo has been referred to as a pioneer of female rap music. She was also the only female member of Three 6 Mafia, an underground hip-hop group that eventually gained mainstream success.
Boo left the record label in 2002 due to money disputes and problems related to the promotion of her second album.
In 2001, she released her second album, "Both Worlds *69," which reached number 29 on the Billboard 200 and number eight on the R&B/Hip-Hop chart.