Rep. James Comer (R-Ky.), chairman of the House Committee on Oversight and Accountability, has accused the White House of "stonewalling" an investigation by Republicans into the handling of classified documents found at President Joe Biden's former office and one of his homes.
In a Jan. 22 interview for "Sunday Morning Futures" on Fox News, Comer told host Maria Bartiromo that he believes the documents marked as classified may have been moved around to multiple locations.
The Kentucky lawmaker said that he plans to send letters to the secret service on Monday requesting further information regarding the documents, including any type of correspondence, emails, and documentation that can help Republicans determine who may have had access to the newly-discovered documents.
"It's very concerning. We're not going to let up. I think that we've got plenty of information to move forward. This would be a lot easier if the White House would work with us," Comer said, adding that the Biden administration is "stonewalling our investigation."
"And hopefully the Secret Service will work with us despite the fact that this White House is not," Comer said.
The Epoch Times has contacted the White House for comment.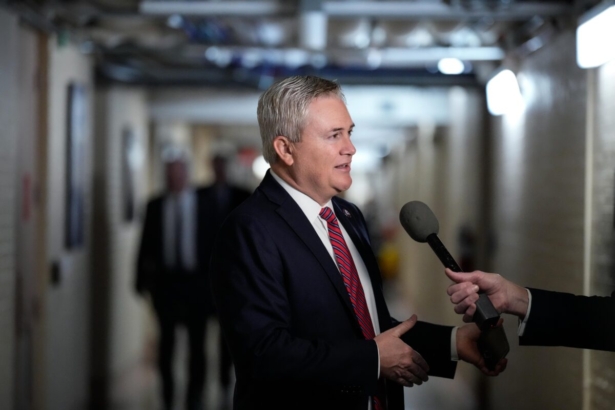 More Classified Documents Discovered
Comer's comments come shortly after yet more classified documents were discovered by the Department of Justice (DOJ) during a 13-hour search of Biden's home in Wilmington, Delaware, on Friday.
Biden's personal attorney, Bob Bauer, announced the findings on Saturday, noting that the documents seized were from Biden's time as a senator as well as from his tenure as vice president under Barack Obama.
"DOJ took possession of materials it deemed within the scope of its inquiry, including six items consisting of documents with classification markings and surrounding materials, some of which were from the President's service in the Senate and some of which were from his tenure as Vice President," Bauer said. "DOJ also took for further review personally handwritten notes from the vice-presidential years."
Biden and first lady Jill Biden were not present during the search, White House lawyer Richard Sauber said in a separate statement on Saturday. Instead, they were spending the weekend at another home they own in Rehoboth Beach, Delaware.
Previously, classified materials were found at both the Delaware property and the Penn Biden Center in Washington.
The first batch of classified government records was discovered on Nov. 2 at the Penn Biden Center, where Biden previously had an office after his term as vice president under Obama. While they were found just before the midterm elections, the public was not informed until two months later.
According to the White House, that initial discovery prompted a follow-up search leading to more classified documents being found on Dec. 20 in the garage of the president's Wilmington home. On Jan. 11 and Jan. 12, more documents were found in the president's home library.
Biden's personal attorneys previously conducted a search of the Rehoboth Beach residence and said they did not find any official documents or classified records, The Associated Press reported.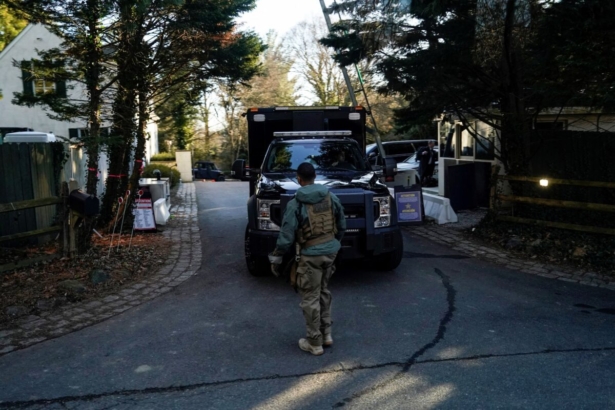 Biden Has 'No Regrets'
At a press conference on Thursday in Aptos, California, Biden said the newly-discovered documents had simply been "filed in the wrong place" before they were turned over to the archives of the Justice Department.
The president said that he was "fully cooperating" with special counsel Robert Hur's probe into his handling of the documents and is "looking forward to getting this resolved quickly."
"I think you're going to find there's nothing there. I have no regrets. I'm following what the lawyers have told me they want me to do. That's exactly what we're doing. There's no 'there there,'" Biden added.
Comer told Fox News on Sunday that the White House "isn't being truthful with the American people."
"We need to know now who had access to those documents because our national security could be at risk," the lawmaker added.
One week prior, Comer wrote on Twitter that the National Archives has not yet provided the GOP-led probe with a "simple briefing" regarding the classified documents despite Comer sending a letter to the agency nearly a week ago requesting information and documents.
"The Archives isn't being transparent with the American people," Comer wrote in the post. "So many questions remain unanswered. I will use the power of the gavel to get answers."
From The Epoch Times