House Judiciary Committee Chairman Jim Jordan (R-Ohio) signaled Sunday that Republicans could soon move to impeach Attorney General Merrick Garland after two Internal Revenue Service (IRS) whistleblowers came forward.
In an appearance on Fox's "Sunday Morning Futures," Mr. Jordan was asked by host Maria Bartiromo about recent public disclosures made by IRS agents Gary Shapley and Joe Ziegler, and whether Republicans will move toward impeaching Mr. Garland.
"It sure looks like now, based on the evidence that keeps piling up, based on what Sen. Grassley released this week, the 10-23 form, what we heard from the whistleblowers this past week, and the conflicting statements from the justice department, it sure looks like we're moving in that direction at a pretty quick pace," Mr. Jordan said in response to a question about whether Mr. Garland perjured himself.
Mr. Jordan also said that "I will tell you this the speaker has been very clear, Speaker McCarthy has said if we have to go to an impeachment inquiry, we will, in fact, do that."
In February, Mr. Jordan had written to Mr. Garland about a possible special counsel investigation targeting Hunter Biden. However, according to the House chairman, Mr. Garland did not respond to him and claimed Mr. Garland has been "pretty quiet."
"I write him again, the attorney general, again, he doesn't respond, but guess who does?" Mr. Jordan said. "David Weiss, the U.S. attorney in Delaware who's supposedly handling the case. That in and of itself is unusual."
Later in the interview, Mr. Jordan made reference to the investigation into Mr. Biden and said it "could be more about the president himself" and suggested that President Joe Biden could face impeachment, too. An impeachment would have to come after House Oversight Chairman James Comer (R-Ky.) is finished with his investigation, he said.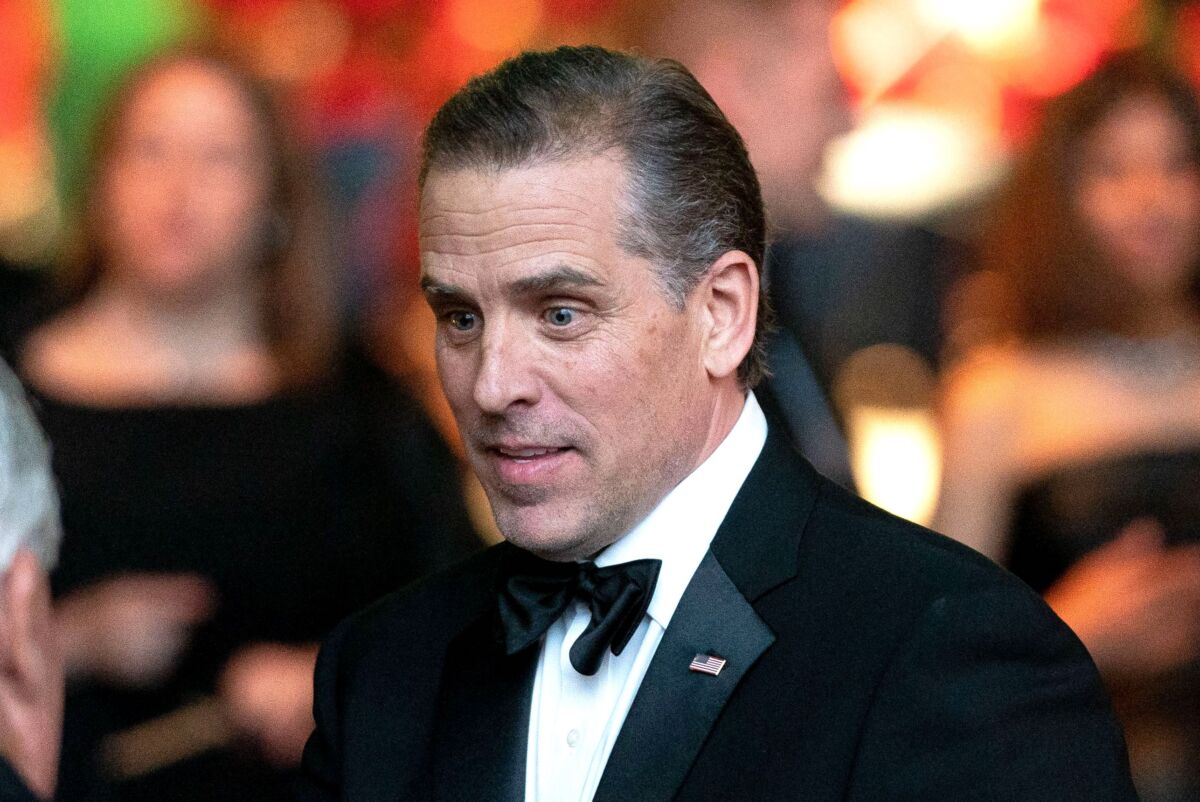 Mr. Garland is scheduled to appear at a House Judiciary Committee hearing in September. Mr. Jordan said that any impeachment effort against Mr. Garland would have to be decided by the entire Republican conference.
Both Mr. Jordan and Mrs. Bartiromo were referring to Mr. Shapley and Mr. Ziegler having appeared before a House committee last week, telling lawmakers that federal agencies interfered in an IRS investigation into felony tax fraud in connection to foreign income connected to Hunter Biden. They said that Mr. Weiss' authority was being limited by higher-ups in the Department of Justice, which Mr. Garland has previously denied.
"It appeared to me based on what I experienced that the U.S. Attorney in Delaware in our investigation was constantly hamstrung, limited and marginalized by DOJ officials as well as other U.S. attorneys," Mr. Ziegler told the panel. And Mr. Shapley insisted his allegations about limits on the authority placed on Mr. Weiss were "the absolute truth."
Mr. Garland had "led Congress to believe the case was insulated from improper political influence because all decisions were being made exclusively by Delaware United States Attorney David Weiss," Mr. Shapely said. "But that was not true. The Justice Department allowed the president's political appointees to weigh in on whether to charge the president's son."
Last week, some House GOP members floated impeaching Mr. Garland after House Speaker Kevin McCarthy (R-Calif.) suggested an impeachment inquiry against him.
"When a prosecutor shields his boss's son from investigators, it smells like a cover-up. Garland's DOJ did not aggressively follow the money. Why? Are they afraid where that trail ends?" McCarthy wrote for Fox News. "Clearly, someone is not telling the truth, and Congress has a duty to get answers," he continued.
The Epoch Times contacted the Department of Justice for comment on Sunday regarding Mr. Jordan's suggestion.
From The Epoch Times