YUMA, Ariz.—House Judiciary Committee Chairman Jim Jordan (R-Ohio) said he wasn't surprised no Democrats attended the committee's second hearing on the southern border crisis in Yuma on Feb. 23.
"When you've got things this screwed up, maybe it's best to stay away," Jordan told The Epoch Times.
"It's their job to serve the American people. Be honest with We The People and the folks you're supposed to be serving. They don't seem to do it. It's unfortunate."
The committee billed the two-hour hearing at Yuma City Hall "The Biden Border Crisis: Part II."
Fifteen Republicans and about 200 people listened as a panel of experts described the human and financial toll of the crisis since President Joe Biden took office in January 2021.
The panel included Yuma County Supervisor Jonathan Lines, Yuma County Sheriff Leon Wilmot, and Dr. Robert Trenschel, president and CEO of Yuma Regional Medical Center, a 406-bed acute care hospital.
The conclusion of the experts was a record of failure on the part of the Biden administration in refusing to address the border crisis.
Under President Donald Trump, the committee heard that illegal immigration in Yuma County was under control, with about 9,000 yearly crossings. In 2022, that number surged to more than 300,000 illegal immigrants encountered at the southern border in Arizona.
"I've always said it's intentional with this border situation," Jordan told The Epoch Times.
"If you've got any bit of common sense or logic, that's the only conclusion you can reach. [The administration] just intentionally did it from day one. The only way you're going to have to correct it is you're going to have to fight it."
Trenschel said the Yuma Regional Medical Center is the nearest medical facility south of Phoenix and east of San Diego.
Over the past year alone, the hospital has seen a "significant increase" in illegal immigrants seeking medical attention, arriving in a "multitude of waves" by taxi, through law enforcement, or as walk-ins.
"Some migrants come in with minor ailments, but some with significant disease. Many are very sick," Trenschel said.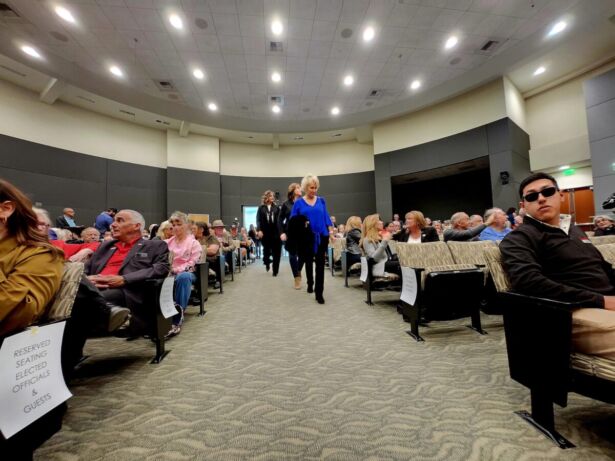 Some remain in intensive care for 60 days or more because of their ailments. The largest cohort of illegal immigrants is pregnant women with "little or no prenatal care."
Because of this, many babies require 30 days in neonatal care, Trenschel said.
He said residents of Yuma have to be flown to Phoenix, 170 miles away, when they have a baby.
Addressing the committee, Rep. Matt Gaetz (R-Fla.) accused the Democrats of hypocrisy regarding a humane response to the border crisis.
"For all the folks on the left who want to lecture us about humane an open border is, there is nothing humane about putting a parent on a 170-mile journey when they need incubator services."
Trenschel told the committee that immigrants often require three times the human resources to resolve their medical cases before discharge. The hospital also pays for emergency medical flights and other transportation costs.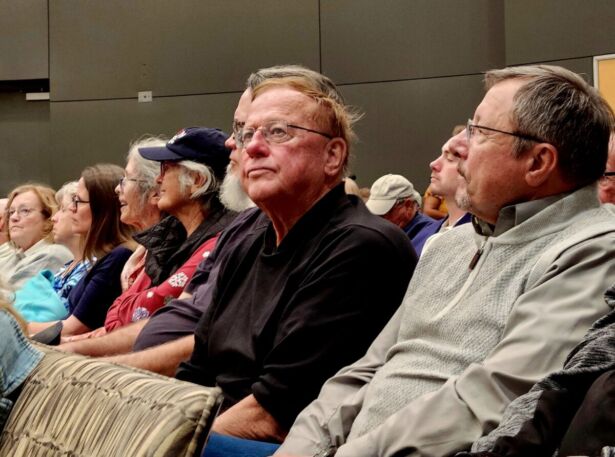 The demand for resources is so great that the hospital racked up $26 million in uncompensated costs associated with the illegal immigrant crisis during the past year, he said.
"Let me assure you, that number is not an approximation," Trenschel told the judicial committee members. "Twenty-six million dollars in uncompensated care is not a sustainable business model. The point is that any number is not acceptable. It is unsustainable to have a hospital like ours bear the entire burden of migrant health care."
"Migrant patients are receiving free care with no ability to pay. We don't know their final destination. We don't know anything about them. The situation is not fair."
Trenschel said $26 million is equivalent to 212 bedside nurses and 300,000 illegal border crossings is three times the Yuma population.
"We contacted our state and federal leaders and no one has a solution. They are willing to listen and are sympathetic to our situation, but so far we have no solutions for reimbursement. We've been at this for a year."
Trenschel asked the committee for help in finding a payer source for illegal immigrant care and a long-term plan of action.
"One hospital cannot, and should not, bear the health care cost of a national migrant problem."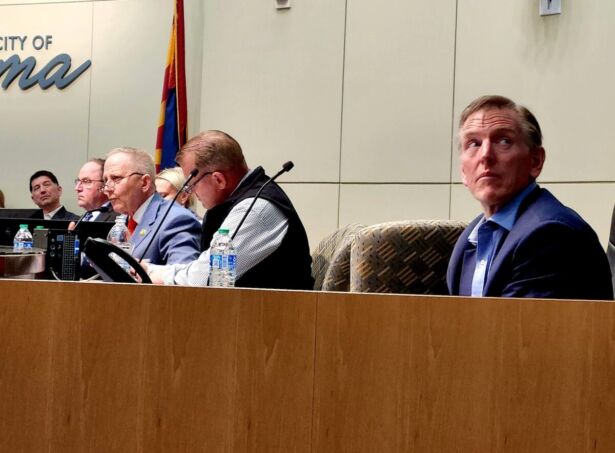 Sheriff Wilmot said before Biden took the oath of office, Yuma was "one of the safest border communities and counties based on our collective governmental efforts."
Forty daily apprehensions under former President Donald Trump quickly swelled to over 200 under Biden, then to over 1,000 daily encounters.
He described the trash left behind by illegal immigrants in Yuma's fertile agricultural fields as an environmental disaster.
In addition to increased border crime like kidnappings and rape, Mexican drug cartels exploit children and juveniles to carry illegal narcotics like fentanyl over the border into Arizona, Wilmot said.
Of the more than 700 illegal immigrant deaths that occurred in the desert, Wilmot's office investigated 70 in 2022.
Despite massive efforts to secure the U.S Border Patrol and Customs' Yuma Sector, there has been a "significant deterioration" in the border crisis, Lines told the committee.
Since Biden took office, Yuma County experienced a "huge surge" in illegal immigrants from 106 different countries, "17 designated as special interest because of a negative relationship with the United States," Lines said.
The increase in drug trafficking is "significantly greater than any other administration in our history."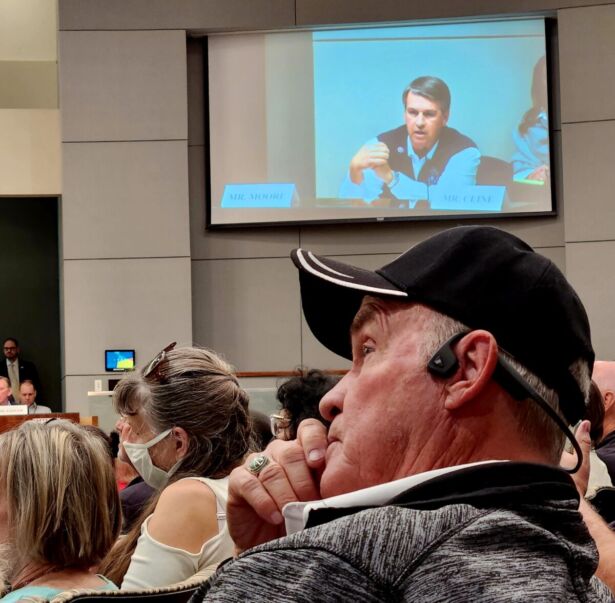 Each committee member had five minutes to ask questions of the panel and voice concerns about the border crisis.
Several Republicans called for the impeachment of U.S. Secretary of Homeland Security Alejandro Mayorkas for his mishandling of the border crisis.
Yuma resident Gayle Castricone said she felt "very encouraged" by the testimony at the hearing.
"We need hope. We have had no hope," Castricone told The Epoch Times. "So this has been wonderful. It has devastated not just Yuma but our entire country."
Castricone said the border crisis heightens fear among residents for their property and safety.
"We're in fear for our own lives—our children's lives, the lives of our community. We can't take much more."
"It's not just the ranchers—households. We are afraid for our own homes. And looking out for our neighbors. There are more scary people hiding in places in Yuma."
U.S. Rep. Paul Gosar (R-Ariz.) told the committee the American people have been "bamboozled" by the media claiming there are "only 10 or 11 million illegals in this country. That's not true."
He said a 2014 study showed around 36 million—nearly 6 million since Biden took office.
"You're up to 40 million illegals. For a population of 360 million, 10 million doesn't make much difference. But when it's 40 or 50 million, they are changing culture. That's where this is going.
Gosar said the way to attack the problem is through "the power of the purse" at the legislative level. "That fight's coming."
"We have an opportunity to defund them. Can you say ATF? So now, we take the fight to them."
Asked if the Republican House majority is up to the challenge, Jordan told The Epoch Times, "We'd better be."
From The Epoch Times