A number of Republican lawmakers and figures have voiced their displeasure with reports indicating that some businesses are reimposing mask mandates.
Sen. J.D Vance (R-Ohio) announced plans on Sept. 5 to introduce the "Freedom to Breathe Act," which would prevent the federal government from issuing federal mask mandates in the United States.
"We tried mask mandates once in this country. They failed to control the spread of respiratory viruses, violated basic bodily freedom, and set our fellow citizens against one another," said Mr. Vance in a statement this week. "This legislation will ensure that no federal bureaucracy, no commercial airline, and no public school can impose the misguided policies of the past. Democrats say they're not going to bring back mask mandates—we're going to hold them to their word."
At the same time, Sen. Rand Paul (R-Ky.), a trained physician who has been opposed to COVID-19 mandates of any kind, told Fox News on Tuesday evening that masking is "more about control" than anything else. "They have always had utter disdain for the working class, utter disdain for the regular folks," he said.
"If you don't have a Ph.D., they think you're not smart enough to make your own health care decisions," he added, "so they have a great deal of love and inspiration that comes from central authority and big government making decisions."
The legislature in Texas passed a bill that went into law in September that bars COVID-19 restrictions that require people to wear masks in public spaces. A spokesperson for Texas Gov. Greg Abbott praised the move in a recent statement.
"Thanks to Governor Abbott and the hard work of the Texas Legislature, Texas has closed the door on COVID restrictions," Andrew Mahaleris, an Abbot spokesman, told Newsweek this week.
Rep. Marjorie Taylor-Greene (R-Ga.) said in a recent town hall event that she won't for a federal budget that included funding for COVID-19 mask mandates or other related rules. "That is over," she said during an Aug. 31 town hall in Floyd County, Georgia. "Even Joe Biden said it was over."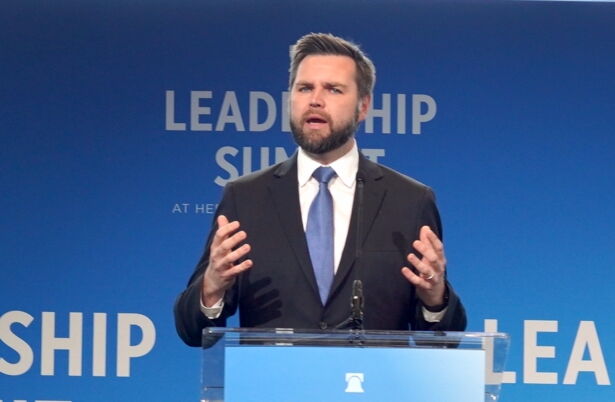 And Kari Lake, a rising GOP star who ran for governor in Arizona, wrote to her hundreds of thousands of followers on Twitter, or X, that "I will not comply with any new mandates or lockdown," suggesting that others do the same.
"We won't give up our freedoms again," wrote Rep. Andy Biggs (R-Ariz.) on Monday. "No more tyrannical vaccine or mask mandates."
Several days ago, President Donald Trump released a video on social media and declared that Americans shouldn't follow mask mandates or lockdowns. He described individuals pushing for new mandates as being "COVID tyrant[s]."
"To every COVID tyrant who wants to take away our freedom, hear these words: We will not comply, so don't even think about it," he said last week. "We will not shut down our schools. We will not accept your lockdowns. We will not abide by your mask mandates and we will not tolerate your vaccine mandates."
The former president then invoked the 2020 election. "They rigged the 2020 election and now they're trying to do the same thing all over again by rigging the most important election in the history of our country, the 2024 election, even if it means trying to bring back COVID. But they will fail because we will not let it happen," he added.
A former Trump official, Dr. Deborah Birx, who initially led the COVID-19 pandemic response for the federal government in 2020, suggested in a weekend interview that mask mandates don't need to come back.
"We don't need to mandate," Dr. Birx told Newsmax on Sept. 2. "We need to actually empower people with the information that they need for themselves and their families because every family is different. And by the way, outside is safe, and playgrounds are safe."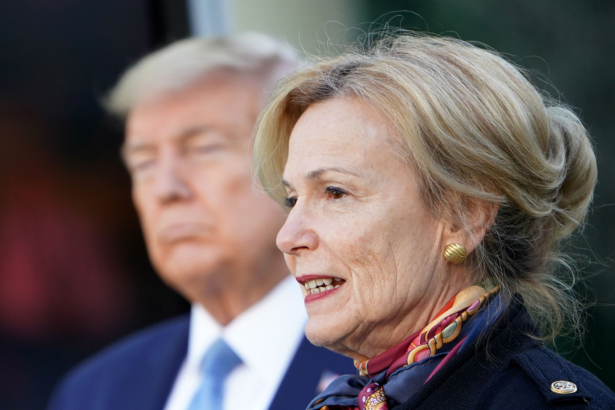 The declarations against mandates come as multiple hospitals, at least one elementary school,  a college, offices, and several other sporadic locations have reinstated masking starting last month. Meanwhile, First Lady Jill Biden tested positive for COVID-19, according to the White House, which said that President Joe Biden will now wear a mask in public.
Morris Brown College, described as a historically black liberal arts college, stated in mid-August that it would reimpose mask mandates amid what it said was a rise in COVID-19 cases on campuses near where it's located. That rule was scheduled to end on Sept. 3, and the college confirmed to outlets that it has been rescinded.
Hollywood studio Lionsgate sent a memo saying it would reimpose mandates in mid-August. But days later, a spokesperson told news outlets that the local Los Angeles Department of Health forced it into requiring masks and that the mandate was rescinded as well.
Multiple hospitals in Upstate New York announced in August that masks will be mandatory for staff, as well as patients and visitors. They include United Health Services in Binghamton, Auburn Community Hospital in Auburn, University Hospital in Syracuse, and Samaritan Health facilities in Watertown. A Kaiser Permanente hospital in Northern California and a UMass hospital in Massachusetts also issued mandates, but they only apply to staff—not patients or visitors.
From The Epoch Times