A bicameral legislation has been introduced with the aim of holding the Chinese Communist Party (CCP) accountable for its persecution of religious groups in China.
Sen. Ted Budd (R-N.C.) introduced the legislation with his colleague Sen. Thom Tillis (R-N.C.), with Rep. Mark Alford (R-Mo.) leading a companion bill (H.R.6069) in the House.
"One of the most sacred human rights is the right to freely practice your religion," Mr. Budd said in a video unveiling the legislation. "The Chinese government has violated these rights for decades by routinely and egregiously persecuting Christians and other religious groups, from placing Uyghurs in concentration camps to barring Christians from holding church services."
"That's why my bill, the 'Combating the Persecution of Religious Groups and China Act' is so important. It declares that it is the policy of the United States to hold China accountable for human rights abuses, using both economic levers and through trade negotiations."
According to an Oct. 27 press release, the legislation would ensure U.S. trade negotiations with China include conditions on protecting religious freedom, continue to designate China as a "country of particular concern" for religious freedom, and hold Chinese officials responsible for gross human rights violations.
"The Chinese government has an abysmal human rights record and has persecuted its citizens for practicing their own religious beliefs for far too long," Mr. Tillis said in a statement accompanying the bill's introduction. "The United States should work to hold China accountable and take China's blatant disregard for religious freedom into consideration when conducting any future business or trade negotiations."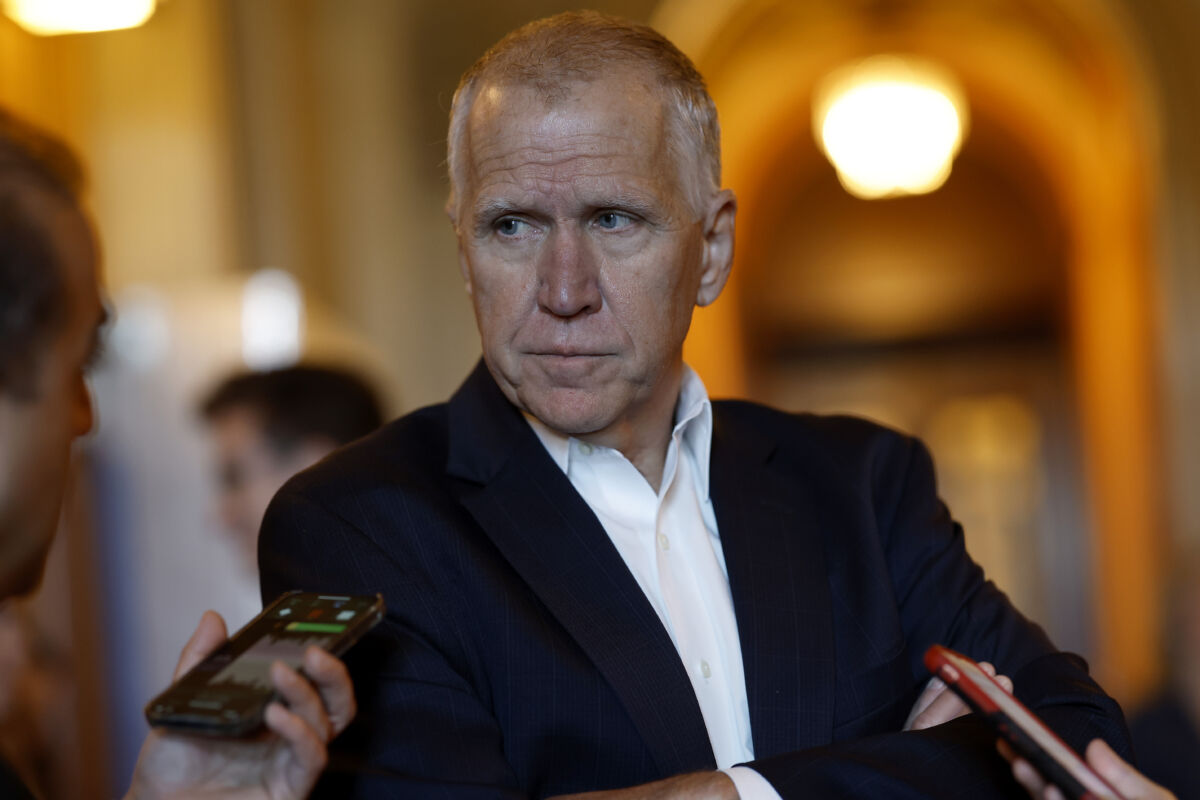 The legislation would show there is a consensus in Congress that the United Nations Human Rights Council should issue a "formal condemnation" of China's human rights violations, according to the text of the bill.
"It is the sense of Congress that the United Nations Human Rights Council should issue a formal condemnation of the People's Republic of China for the ongoing genocide against Uyghurs and other religious and ethnic minority groups and the persecution of Christians, Falun Gong, and other religious groups," the bill says.
Earlier this month, China, which is currently a member of the U.N. Human Rights Council, won another three-year term beginning in 2024 following an election. Critics have raised concerns about why governments with abysmal human rights records can sit on the world's top human rights body.
China's Persecution
Mr. Budd said in his video the legislation also "sheds light on the many religious minorities in China who are imprisoned for their religious beliefs."
The bill lists several names of people who are currently being persecuted in China. Among them is Pastor John Cao, a U.S. permanent resident from Greensboro, North Carolina, who was sentenced to seven years in prison in China in March 2018 under "contrived charges of organizing illegal border crossings."
Another name mentioned in the bill is Pastor Wang Yi, who was sentenced to 9 years in China in December 2019 on charges of "illegal business activity" and "inciting subversion of state power," the latter a catch-all charge the Chinese regime often uses against dissidents.
China has arbitrarily detained more than 1 million Uyghurs and other Muslim minorities in China's far-western Xinjiang region, the bill says, before noting two laws that have come into effect in recent years—the Uyghur Human Rights Policy Act and the Uyghur Forced Labor Prevention Act.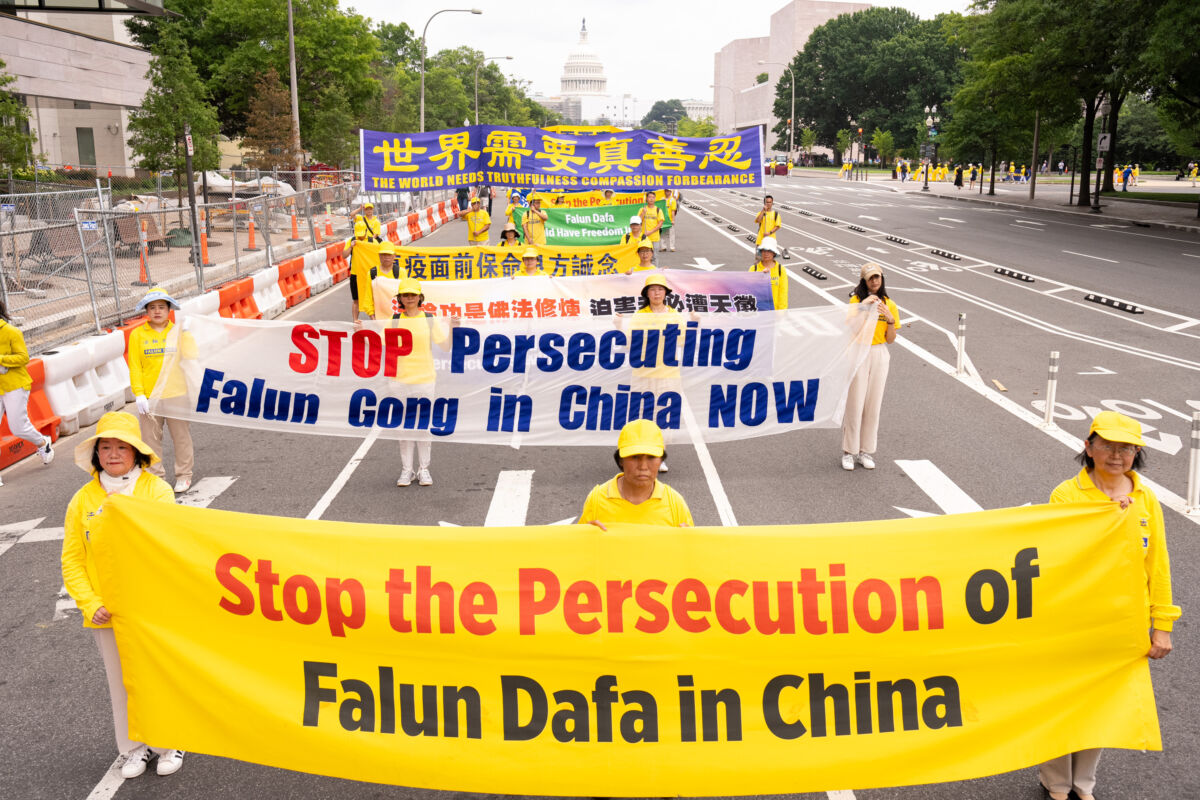 The bill also says CCP authorities "continue to detain Falun Gong practitioners and subject them to harsh and inhumane treatment."
Falun Gong, also known as Falun Dafa, is an ancient Chinese spiritual practice consisting of slow-moving meditation exercises and moral teachings. Since the CCP launched a systematic elimination campaign in 1999, millions of Falun Gong practitioners have been detained inside prisons, labor camps, and other facilities, with hundreds of thousands tortured while incarcerated, according to the Falun Dafa Information Center.
Minghui.org, a U.S. website tracking China's persecution of Falun Gong, reported at least 172 incidents of Falun Gong practitioners being persecuted to death in 2022. For the first six months of this year, the website reported at least another 120 deaths.
In July, Rep. Chris Smith (R-N.J.) and Sen. Jeff Merkley (D-Ore.), the chair and co-chair, respectively, of the Congressional-Executive Commission on China (CECC), issued a statement calling on China to "unconditionally release" all detained Falun Gong practitioners, including Xu Na, Deng Cuiping, and Zhou Deyong.
Mr. Zhou, whose wife and son now live in Florida, was handed an eight-year jail term in April.
"It's our hope that by standing strong, the Chinese government will change course, reverse their repressive policies, and allow millions of religious minorities to exercise their God-given freedoms," Mr. Budd said in his video.
In a statement accompanying the bill's introduction, Mr. Alford said the legislation is sending a "clear message: the United States will not stand idly by while religious freedoms are under attack."
From The Epoch Times