Republicans are raising concerns following actions by the U.S. military to shoot down two objects over Alaska and Canada recently, after a Chinese spy balloon was taken down off the South Carolina coast last week.
"Defending our borders and our national security interests requires military dominance and the political will to utilize that dominance," Rep. August Plfuger (R-Texas), a former F-22 pilot, wrote on Twitter in the late evening on Feb. 11.
"As we gather facts about continued airspace intrusions, I urge the Biden Admin to send an unmistakable message to would be violators of sovereignty: the U.S. will take immediate action to defend ourselves against all threats," Plfuger added.
On Feb. 4, a U.S. F-22 fighter jet shot down the Chinese spy balloon that had flown over the continental United States for days, including flying near Malmstrom Air Force Base in Montana and other U.S. military bases.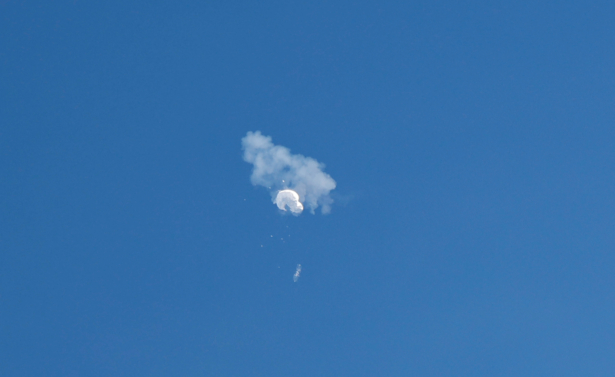 Another U.S. F-22 fighter jet shot down a "high-altitude object" off the coast of Alaska on Feb. 10. According to the Pentagon, the object was flying at 40,000 feet before being taken down.
A day later, on Feb. 11, an unidentified cylindrical object was shot down by a U.S. F-22 in a joint operation with Canada. According to the Canadian government, the object was taken down over Canada's Yukon territory, which lies east of Alaska.
A separate incident also happened on Feb. 11, when the U.S. Federal Aviation Administration (FAA) temporarily closed down some airspace in Montana for U.S. military activities. According to the binational North American Aerospace Defense Command (NORAD), the airspace restriction was implemented after NORAD "detected a radar anomaly and sent fighter aircraft to investigate."
However, its aircraft did not identify any object "to correlate to the radar hits."
"Where is the Biden transparency," Kayleigh McEnany, a former press secretary during the Trump administration, wrote on Twitter on Saturday, pointing to U.S. military actions over Canada and Alaska, and temporary closure of some Montana airspace.
"Precisely ZERO answers," McEnany wrote.
Rep. Don Bacon (R-Neb.) took to Twitter to say that the United States is "being tested."
"The third object has now been shot down in a week over U.S. or Canada's airspace. We're being tested," Bacon wrote. "I applaud the President's quick reaction on the last two. There's a lot to learn, but defending our sovereignty and keeping our air defenses strong remain our priorities."
Alaska 
Alaska Gov. Mike Dunleavy, a Republican, issued a statement on Friday following the shooting over Alaskan waters, saying the incident "raises serious national security concerns that should concern every American."
"This latest intrusion into our airspace raises serious questions about the White House's decision to not shoot down a Chinese spy balloon last week when it was above the Aleutian Chain and prevent it from flying over important military sites in the Lower-48," Dunleavy said.
"Unlike other states, Alaska is truly on the front lines. Because of our close proximity to our neighbors there is very little margin for error," he continued. "Russian territory is only a few miles away. We are the one state closest to the Korean Peninsula and China."
The Alaska governor ended his statement by saying that there might be similar incursions in the future.
"If the last few days are any indication, this may be the new norm and we must be prepared," he said.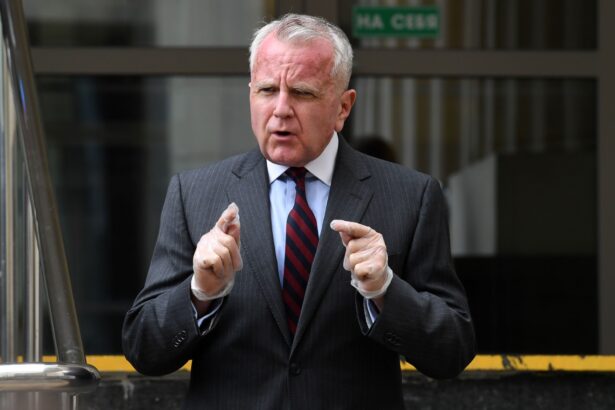 Sen. Dan Sullivan (R-Alaska) said the U.S. military was working to resolve this "unprecedented challenge," according to a statement from his office.
"I once again commend our military, particularly the Active Duty and Guard forces in Alaska, who have literally been working around the clock for weeks tracking and eliminating this unprecedented challenge, including the Alaska-based F-22 that just shot down another unidentified aircraft over Canada," Sullivan wrote.
Sullivan added, "It's important that the Biden Administration provide to the American people as much information as possible on these sightings or any similar incidents."
Canada
Rep. Matt Rosendale (R-Mont.) questioned why the Biden administration could swiftly shoot down aerial objects over Canada and Alaska, but waited for days to take down the Chinese balloon.
"Can the Biden Admin please explain why they shot down two relatively small "objects" over Alaskan and Canadian airspace this week, but allowed a known Chinese Spy balloon to collect and transmit data about our country for a week before it was brought down?" Rosendale asked on Twitter on Feb. 11.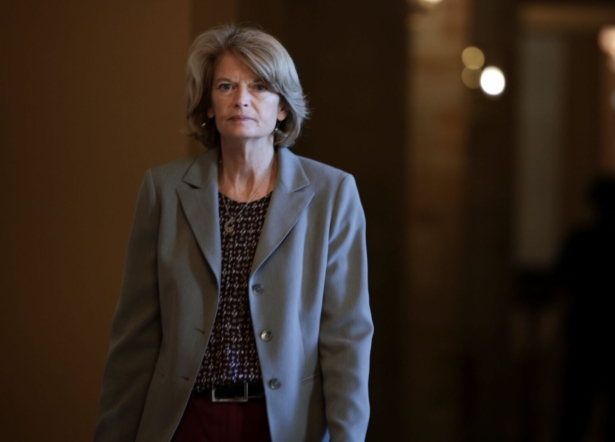 Sen. Lisa Murkowski (R-Alaska) called for "maximum transparency" after the takedown of the object over Canada, according to a statement.
"I again commend the excellent mission execution by our military men and women from the 11th Air Force and the Alaska Air National Guard, as well as the leadership at Alaska NORAD and NORTHCOM, in taking this object down," Murkowski wrote.
"As we learn more about these objects, I will continue to encourage maximum transparency so that Alaskans have the greatest possible understanding of what they are and what we are doing, on the front line of our nation's defense, to take them safely out of the sky."
From The Epoch Times