Republicans and former President Donald Trump criticized U.S. District Judge Tanya Chutkan's scheduling the trial date for the former president's case a day before Super Tuesday 2024, claiming the move is an attempt to interfere in the 2024 election.
The trial date for the former president's case, which claims he tried to overturn the 2020 elections, is scheduled for March 4, 2024, the day before more than a dozen states hold the primaries or caucuses known as Super Tuesday.
When the judge's scheduling was made public, a number of Republican lawmakers alleged it was a politically motivated decision.
"Democrats are putting President Trump on trial for 'election interference' the day before Super Tuesday… Total sham!" wrote Rep. Jim Banks (R-Ind.) on X, previously known as Twitter. "U.S. District Judge Tanya Chutkan has set a trial date for President Trump's sham J6 related prosecution for March 4, 2024. This is ONE DAY before Super Tuesday," wrote Rep. Andrew Clyde (R-Ga.) in a post.
Another, Sen. J.D. Vance (R-Ohio), was more explicit. "Straight up election interference. No other way to put it," he wrote on the platform.
Rep. Matt Gaetz (R-Fla.) said Republicans should move to censure Ms. Chutkan as soon as possible "to expose this sham and restore our republic."
Meanwhile, the Trump campaign made similar arguments on social media, issuing a statement that claims it would deprive the former president of a "right to a fair trial" but said he would "fight these hoaxes at every turn."
"From setting a trial date for the day before 'Super Tuesday' to sending a fundraising email the moment of President Trump's processing in Fulton County, the Biden regime is no longer hiding its nakedly political motivations," his statement said while adding that President Trump "will not be deterred."
In the case, brought by special counsel Jack Smith, President Trump faces four counts that include conspiracy to defraud the United States, conspiracy to obstruct an official proceeding, obstruction and attempt to obstruct and official proceeding, and conspiracy against rights. The former president has pleaded not guilty to the charges.
During a hearing on Monday, Ms. Chutkan heard arguments from the former president's team and federal prosecutors. Mr. Smith proposed the trial start in January 2024, while the former president said it should be postponed to 2026.
"These proposals are obviously very far apart," the judge reportedly said Monday. "Neither of them is acceptable."
But she stipulated that "this case is not going to trial in 2026," claiming his lawyers have had time to prepare. The former president's attorneys cited his ongoing legal issues in other jurisdictions.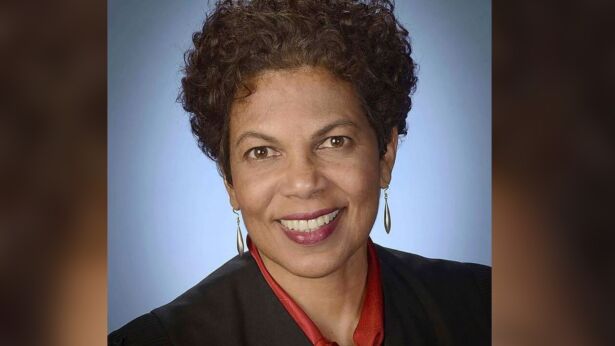 Ms. Chutkan, an appointee of former President Barack Obama, stated President Trump would have to prioritize his personal and professional obligations amid the trial. His lawyers, however, said that the trial date would violate his rights, noting the millions of pages of discovery that prosecutors have given them.
"This is a request for a show trial, not a speedy trial," Trump lawyer John Lauro said, according to reports. "Mr. Trump is not above the law, but he is not below the law."
And he added, according to reports, that "his is one of the most unique cases from a legal perspective ever brought in the history of the United States. Ever." His lawyers had also said that comparable cases took, on average, 30 months.
"The public interest lies in justice and fair trial, not a rush to judgment," President Trump's lawyers said in a recent filing. "Moreover, if the rights to due process and counsel are to mean anything, a defendant must have adequate time to defend himself."
The indictment is one of four criminal cases that have been brought by federal prosecutors as well as prosecutors in Fulton County, Georgia, and Manhattan. Manhattan District Attorney Alvin Bragg's case against President Trump alleges 34 counts of falsifying records is also scheduled to start in March, while Mr. Smith's other case relating to whether President Trump allegedly took and mishandled classified documents is reported scheduled for May 20.
On Truth Social, President Trump wrote that he would try to appeal the trial date, although some legal analysts said it's not possible to appeal it. However, other legal issues could move the trial.
President Trump surrendered last Thursday in the Georgia case, posing for the first mugshot in American history of a former U.S. president. He has claimed the investigations of him are politically motivated attempts to damage his chances of winning back the White House.
In that case, all 19 defendants, including the former president, former New York Mayor Rudy Giuliani, and former White House chief of staff Mark Meadows, have been scheduled for arraignment on Sept. 6, when they may enter pleas as well, according to court records. President Trump starts off the day with a hearing at 9:30 a.m., with the other arraignments set to follow.
The Associated Press contributed to this report.
From The Epoch Times