Republican National Committee Chairwoman Ronna McDaniel said disagreements among House Republicans that led to the dramatic vote ousting Rep. Kevin McCarthy (R-Calif) from his role as speaker are distracting attention away from the 2024 elections.
"Anytime we're fighting with each other, we're taking away from our message against Joe Biden. We're about a year out from a critical election where we have a great Senate map, we've got to hold the House, and we can win the White House," Ms. McDaniel told Fox Business on Oct. 4.
She continued, "And the headlines today aren't about the border, they're not about the failure of Bidenomics, they're not about fentanyl. It's about Republican Party infighting. It is not good."
Mr. McCarthy was removed as House speaker on Oct. 3 after a 216–210 vote, with eight Republicans joining all Democrats voting to remove him from the post. The vote to oust the California congressman was initiated by Rep. Matt Gaetz (R-Fla.), a member of the hardline conservative GOP faction.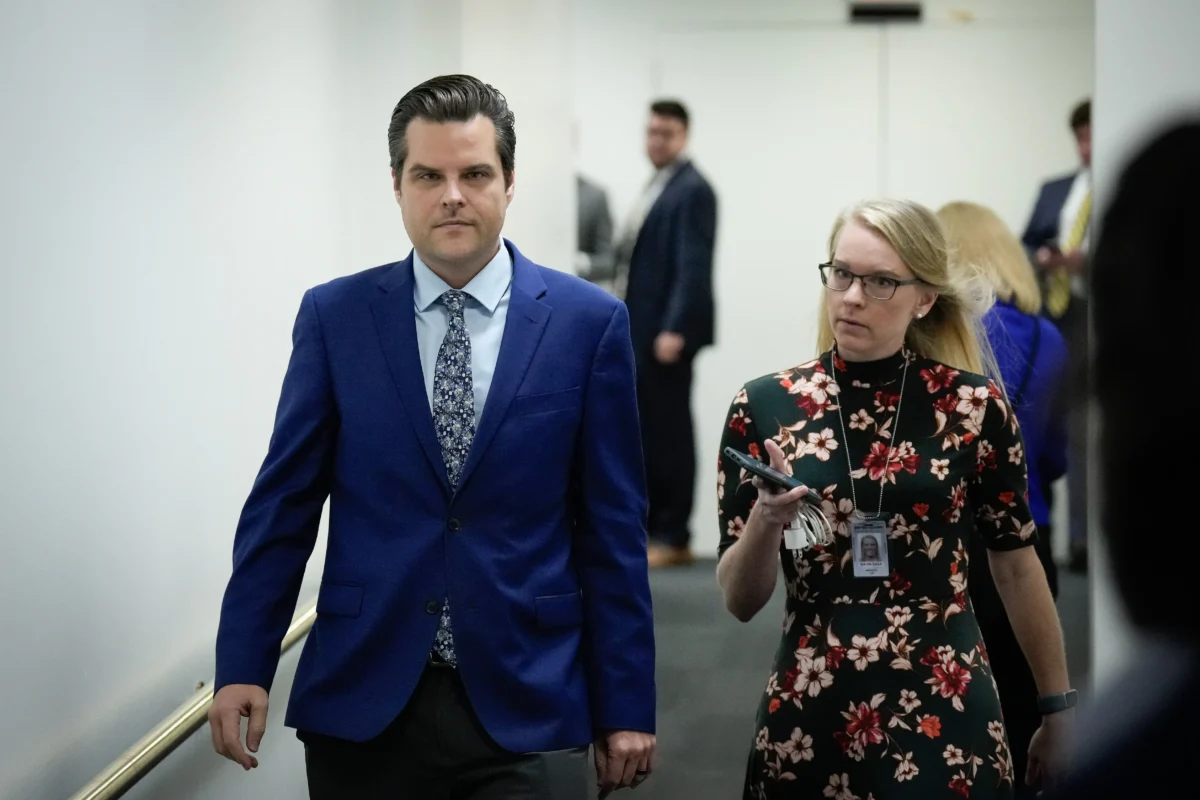 Following his ouster, Mr. McCarthy said he would not seek reelection as speaker. So far, Rep. Jim Jordan (R-Ohio), chairman of the House Judiciary Committee, and House Majority Leader Steve Scalise (R-La.) have entered the race to succeed Mr. McCarthy.
House Republicans plans to hold a speaker candidate forum on Oct. 11 and then vote for a new speaker the following day.
'Republicans Have Solutions'
Ms. McDaniel lamented that Americans are the ones who suffer when House Republicans had to go through the process of vacating the speaker's office and then electing a new speaker.
"So every day we're taking away from helping the American people because they're the ones who really lost yesterday, right? Because their business isn't being done when Washington is shut down, which essentially it is for the next week," Ms. McDaniel said.
"How are we helping them lower the cost of living? How are we helping them unleash energy so that their gas prices can go down? How are we helping their kids get a better education? How are we stopping the flow of fentanyl?" Ms. McDaniel added. "These are things Republicans have solutions for. We are bringing them to the American people, and they are desperate for help. And they know the Republican Party is the only way they're going to get it.
"But when we're fighting each other, it makes that so much harder."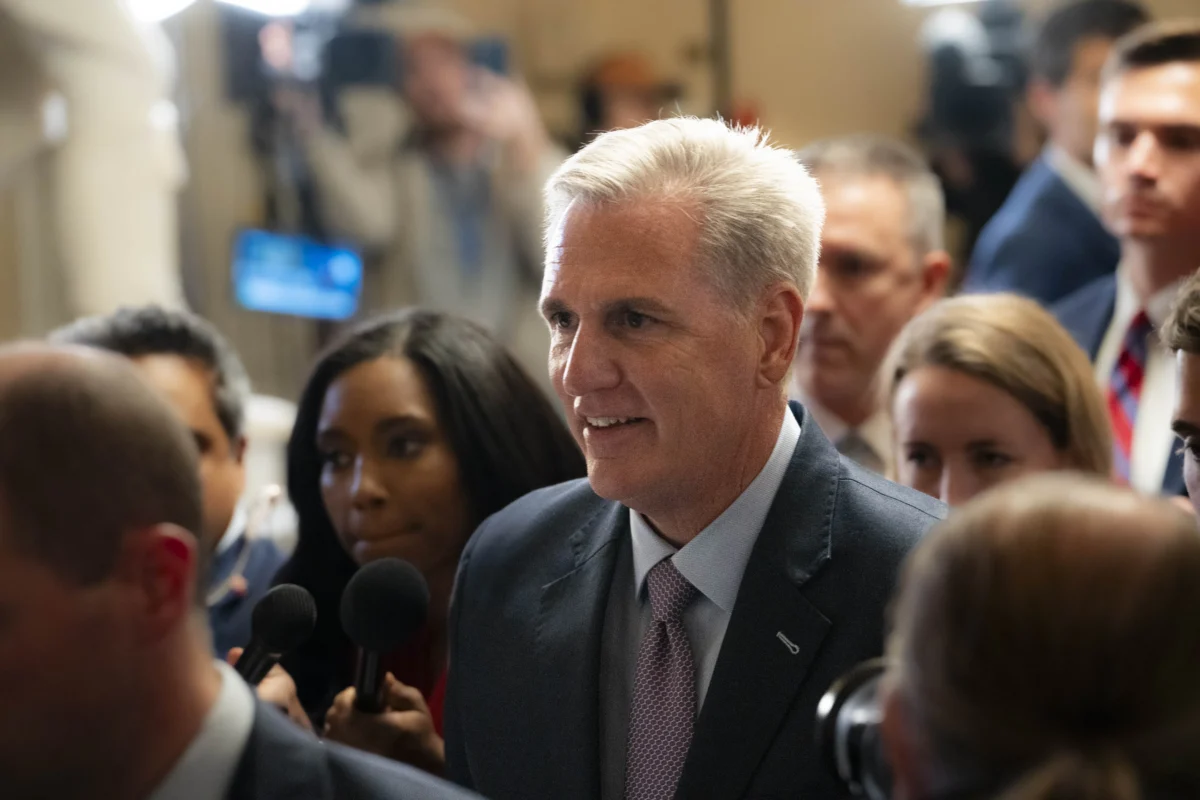 Ms. McDaniel's comments come on the same day that the Biden administration declared that there was an "immediate need" to expedite the construction of a border wall in southern Texas as the number of illegal immigrants surges. The administration's about-face to its previous stance on the wall has since drawn criticism from Republican lawmakers.
"Finally Biden's administration is waking up to the crisis they created," Sen. Rick Scott (R-Fla.) wrote on X. "Let's finish the wall and name it after [former President Donald] Trump like I called for over a year ago!."
Ms. McDaniel said Republicans need to focus on the 2024 elections.
"I think every Republican right now has to wake up every day and say, 'How does this help us beat the Democrats in November? What headline do we need today?'" she said.
"Let's get this speaker vote done. Let's make sure we don't have this motion to vacate so we don't have chaos again. We can't do this next year," she added. "When we're not talking about Biden, we are not winning. And we need to be talking about the failure of the Biden administration every single day."
'Bringing Commonsense Solutions'
During her interview, Ms. McDaniel was asked about Democratic National Committee Chair Jaime Harrison's comments about how Democrats are "the adults in the room" after the House vote to vacate the speakership.
"The American people expect a government that serves them—not the egos of Donald Trump and MAGA extremists in Congress," Mr. Harrison said in a statement. "In the midst of Republican chaos and incompetence, Democrats will continue to be the adults in the room and fight to deliver for the American people like we have every single day since President Biden was sworn into office."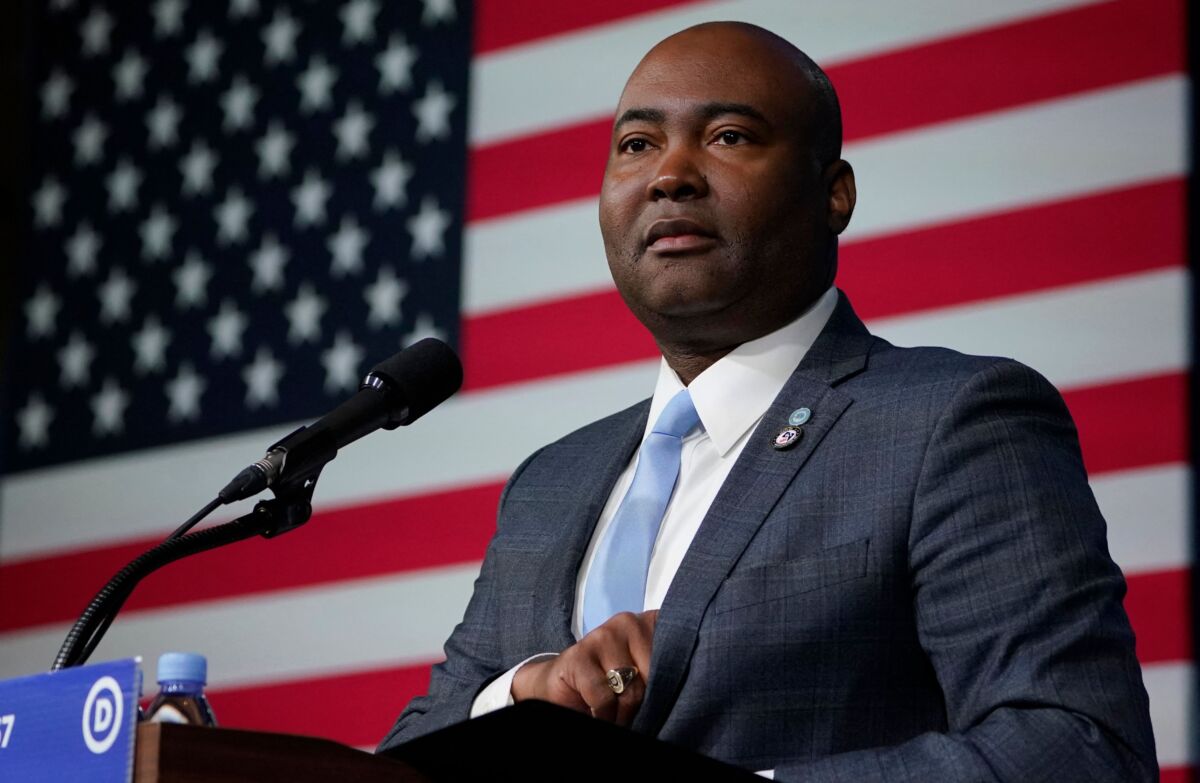 In response, Ms. McDaniel criticized Mr. Harrison for being "delusional."
"I think he's delusional. I mean, the Democrats are the ones who are allowing crime to run rampant. They're allowing our border to be open. They've caused this rampant inflation, which is killing middle-income families across this country. They've abandoned our kids with their education.
"So the Democrats have created a disaster in this country and the Republicans are bringing commonsense solutions to the American people."
According to the latest survey by Iowans for Tax Relief (ITR), which polled 506 likely general election voters in Iowa on Sept. 28–29, 73.6 percent of the respondents said the country is on the wrong track, while 19.1 percent held the opposite view.
The survey also found President Biden's unfavorably rating increased to 67.2 percent, up from 65.4 percent in April when the previous survey was conducted.
"Iowa voters are fed up with President Biden's negative impact on the country. Voters have grown even more pessimistic about the country's direction and have a profoundly unfavorable view of the president," ITR President Chris Hagenow said in a statement accompanying the poll.
In a hypothetical 2024 matchup between President Biden and President Trump, the former president netted 47.2 percent of support, leading the incumbent president by 9.7 percentage points.
Mr. Hagenow added, "Voters in Iowa remain polarized on many issues. However, independent voters are siding more with Republicans than Democrats. The result is a substantial Republican advantage in the 2024 generic ballot."
From The Epoch Times