The Republican National Committee (RNC) has released more details for the fourth GOP presidential primary debate that will be held on Dec. 6 in Tuscaloosa, Alabama.
In a statement on Nov. 9, the committee said it has selected three media personalities to moderate the event: SiriusXM's Megyn Kelly, NewsNation host Elizabeth Vargas, and the Washington Free Beacon's Eliana Johnson.
"I am thrilled to announce that the RNC has sanctioned the fourth Republican primary debate in Alabama with NewsNation, The Megyn Kelly Show, the Washington Free Beacon, and Rumble as our partners," RNC Chairwoman Ronna McDaniel said in a statement.

 "With less than a year out from Election Day 2024, the fourth debate stage will showcase our winning Republican agenda against Biden's record of failure."
Ms. Kelly has previously moderated five GOP primary debates, including the first presidential debate of the 2016 election cycle, which remains the most-watched presidential debate in U.S. history, with 24 million views.
The former Fox News host said in a statement that she's looking forward to moderating the next primary debate. "It will be the margarita of debates—spicy, fun, and somewhat intoxicating," she said.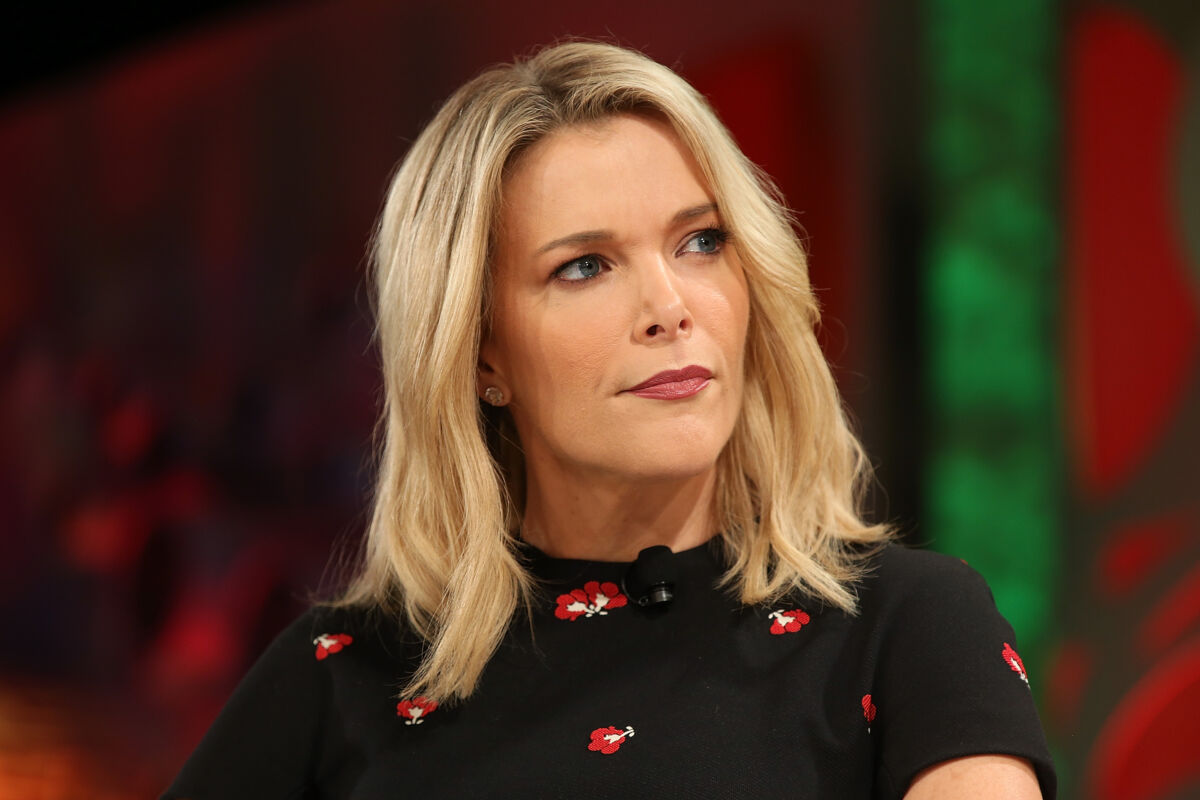 Ms. Johnson, the Free Beacon's editor-in-chief, said in a statement that she's excited to partner with Ms. Vargas and Ms. Kelly, offer presidential candidates a platform "outside of the mainstream media echo chamber," and give Republican voters "a debate where conservative ideas and values will be the terrain and not the target."
How to Watch
According to a NewsNation announcement posted in a Nov. 9 post on X, the Dec. 6 event will take place at the University of Alabama in the Frank Moody Music Building.
The debate is set to air from 8 p.m. to 10 p.m. on NewsNation, a cable news channel owned by Nexstar Media Group, and will be simulcast in the Eastern and Central time zones on Nexstar's broadcast TV network, The CW. A live audio broadcast of the event will also be available on SiriusXM Triumph Channel 111.
"All of us at NewsNation are incredibly honored to be hosting a presidential primary debate and to be part of what will be another historic election season," Sean Compton, Nexstar Media Inc.'s president of networks, said in a statement.
As with previous debates, the event will also be live-streamed on the streaming website Rumble, a video-sharing platform popular among conservatives.
"Rumble is looking forward to partnering with the RNC again for the fourth presidential primary debate of the 2024 cycle. Our platform continues to hold the line to protect a free and open internet, and we are thrilled to continue providing an online debate stage for the RNC," Rumble Chairman and CEO Chris Pavlovski said in a statement.
Tougher Criteria
According to the RNC, candidates will need to meet a higher entry bar in order to participate in the fourth debate.
To make the Dec. 6 debate stage, candidates must garner at least 6 percent in two approved national polls, or 6 percent in one poll from two separate early-voting states: Iowa, New Hampshire, Nevada, and South Carolina.
Participants also need to amass at least 80,000 unique donors, with at least 200 unique donors per state or territory, in 20 or more states.
The RNC has increased the necessary markers with each debate, an effort intended to winnow the once sprawling field.
Meeting some of the qualifications has been challenging for some candidates, including former Arkansas Gov. Asa Hutchinson, who participated in the debut debate but hasn't met subsequent qualifications. Former Vice President Mike Pence, who was on stage for the first two debates, suspended his campaign last month after it appeared likely that he wouldn't qualify for the third.
The third debate, which took place in Miami, Florida, on Nov. 8, required campaigns to meet 4 percent in polls and notch 70,000 unique donors.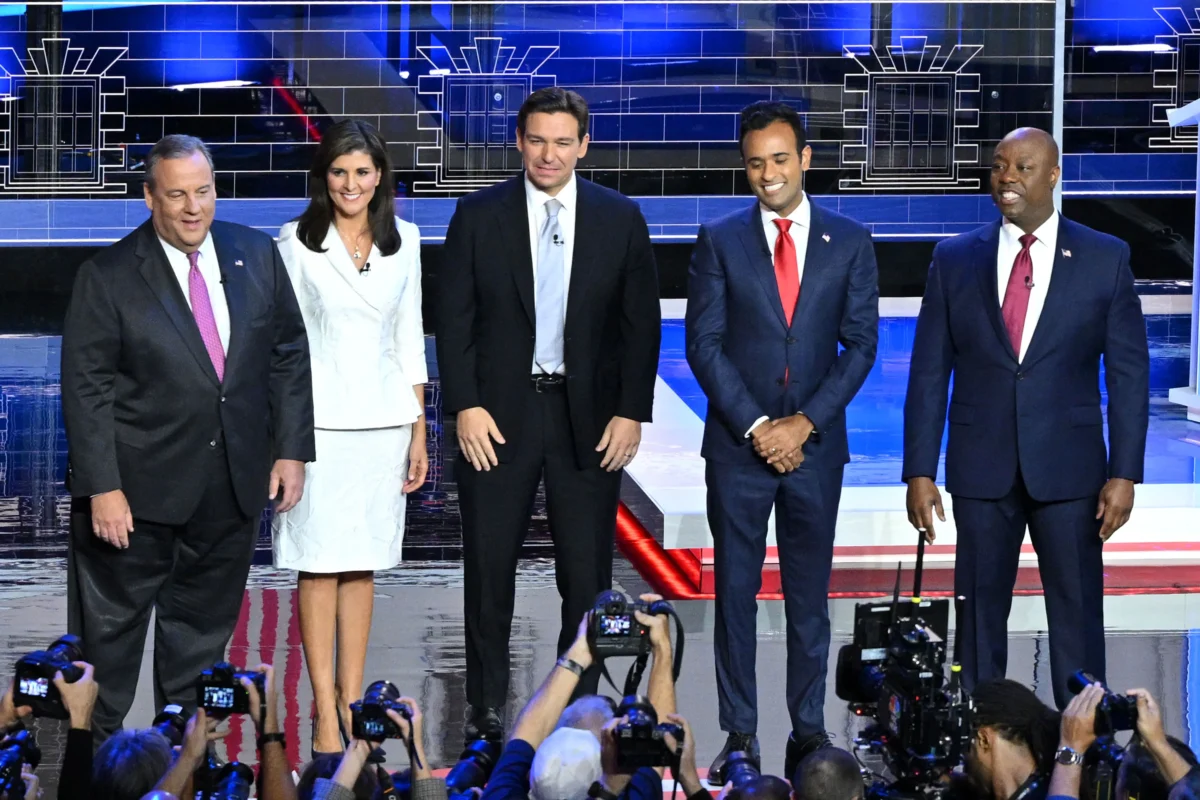 Florida Gov. Ron DeSantis, former South Carolina Gov. Nikki Haley, biotech entrepreneur Vivek Ramaswamy, Sen. Tim Scott of South Carolina, and former New Jersey Gov. Chris Christie were the five candidates to meet those markers.
Although he surpassed the donor and polling requirements with ease, former President Donald Trump—the GOP field's current front-runner—did not appear at the Nov. 8 debate.
As he did for prior GOP primary debates, President Trump instead held a rally on the evening of the debate, which was held at a stadium in Hialeah, Florida, which is roughly a half-hour drive from the Adrienne Arsht Center for the Performing Arts of Miami-Dade County.
The Associated Press contributed to this report.