Robert F. Kennedy Jr., best known for his positions on environmental law and vaccine safety, filed the paperwork to run in the 2024 race for president of the United States on April 5.
He filed as a Democrat, according to a Federal Election Commission (FEC) filing.
"America is enduring an apocalyptic tribal polarization more toxic and dangerous than any time since the Civil War," Kennedy told The Epoch Times exclusively following the filing of the paperwork.
"And while Democrats battle Republicans, elites are strip-mining our middle class, poisoning our children, and commoditizing our landscapes.
"I will focus my campaign, not on the issues that divide us but the values we have in common."
Kennedy is the second candidate to declare a run for the Democratic nomination, joining Marianne Williamson.
Kennedy's father, the late Sen. Robert Kennedy (D-N.Y.), was assassinated when running for the presidency in 1968. His uncle, President John F. Kennedy, was assassinated in Texas in 1963.
Kennedy signaled earlier in March that he planned to run.
"If it looks like I can raise the money and mobilize enough people to win, I'll jump in the race," Kennedy wrote in a Twitter post dated March 10. "If I run, my top priority will be to end the corrupt merger between state and corporate power that has ruined our economy, shattered the middle class, polluted our landscapes and waters, poisoned our children, and robbed us of our values and freedoms. Together we can restore America's democracy."
Currently, Kennedy has a campaign page soliciting donations from like-minded U.S. citizens.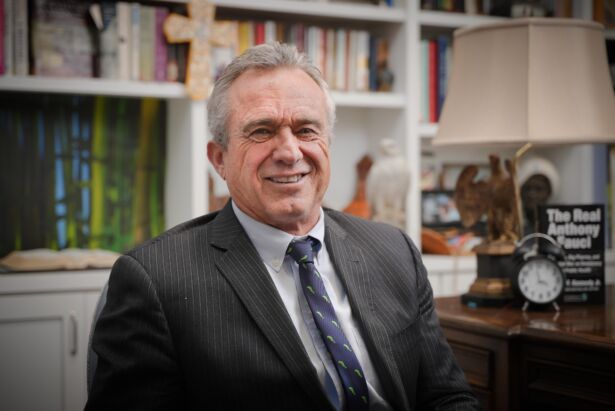 He's running on a message of "Freedom First" and has positioned himself against what he calls "the elites."
"Robert F. Kennedy, Jr. has spent his life fighting for American democracy and the liberties guaranteed by the Constitution," his campaign pagereads. "He has battled against corporate greed and government corruption to protect our children, our health, our livelihoods, our environment, and above all, our freedom.
"With integrity, courage, and self-sacrifice, he has led Americans in an ennobling fight to restore our country as the exemplary nation, and to end the toxic polarization that divides us and enriches the elites."
Vaccine Safety Concerns
Though a registered Democrat, Kennedy is known to oppose many policies of the current administration, particularly those related to COVID-19.
He founded Children's Health Defense, a health non-profit dedicated to solving "chronic health conditions caused by environmental exposures," and has been vocal about the harms associated with the COVID-19 genetic vaccines.
In an interview with EpochTV's "American Thought Leaders" program in March, Kennedy cited a 2000 study done by the Centers for Disease Control and Prevention (CDC) in which it studied the relationship between vaccines and a 70–80 percent decline in mortality from infectious diseases between 1900 and the present.
"The CDC study found that the vaccines had almost nothing to do with it," he said, adding that the cause of the decline should be mostly attributed to "engineers," who brought about advancements including greater sanitation, better transportation of nutritious foods, chlorination of water, and better sewage treatment.
"That doesn't mean that vaccines did not reduce the occurrence of infectious disease. A measles vaccine can stop you from getting measles, at least when you're a child, but it isn't making you healthier, and it isn't making you more likely to live a long and healthy life," he said.
"There's a lot of evidence that vaccines are not likely to give you an extended life. In fact, they are likely to shorten your life and make it less enriching and make you a less effective human being."
Social media platforms such as Instagram have censored Kennedy from speaking against the COVID vaccines.
Big Pharma
According to Kennedy, the phenomenon of "agency capture," in which "regulatory agencies become captured by the industries that they're supposed to regulate," is especially prevalent in the pharmaceutical industry.
"When I began litigating and advocating on the vaccine issue in 2005, I was immediately dumbstruck by not only the level of agency capture within the public health agencies, but the financial entanglements, which were unprecedented in other agencies that basically put agency capture on steroids," Kennedy said in the recent American Thought Leaders interview.
As an example of this mechanism, he noted, the U.S. Food and Drug Administration received 75 percent of its drug approval budget and 45 percent of its total budget from the pharmaceutical industry.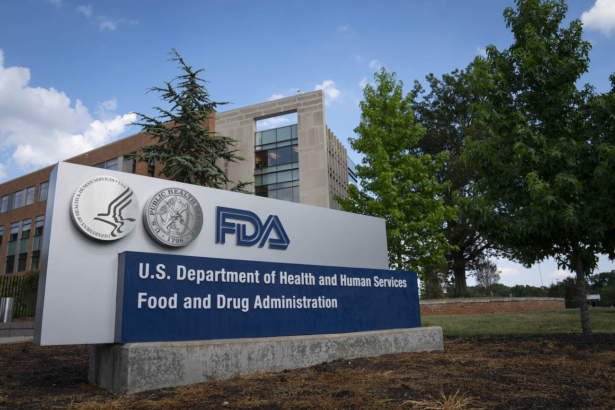 "Not only NIH [National Institutes of Health] as an agency, but individual scientists within NIH are allowed to patent drugs that they work on and then turn over to the pharmaceutical industry and collect royalties on them. Those scientists over the past decade or so have collected some $300 million in royalties," he told host Jan Jekielek.
Another example, he added, is that about $5 billion out of $12 billion of the CDC's annual budget is allocated to purchasing vaccines in "secretive sweetheart deals with the big vaccine companies" and promoting those vaccines to a large number of people.
A particular target demographic of that effort, he said, is children.
"It is 74 million children that CDC essentially has the power to mandate that they take vaccines," Kennedy said. "Many of them receive restrictions about attending the school and exercising other kinds of rights."
"With the metrics at that agency, if you want a promotion or if you want a salary increase, you don't get that by finding a problem with a vaccine. You get that by showing that you've contributed to the expanded coverage of vaccine use," he added.
"It's a perverse incentive for a regulatory agency, because it really makes them an arm of the industry rather than a functioning regulatory agency that's protecting public health."
Kennedy's Childhood
According to Kennedy, he grew up in a family that allowed him to be "fully engaged" with the current affairs of America.
"My childhood was exciting. From when I was little, I felt fully engaged with what was happening in this country," Kennedy said. "We knew that what we were seeing on a day-to-day basis was part of the history of our country. My parents talked to us about history and literature and values every day."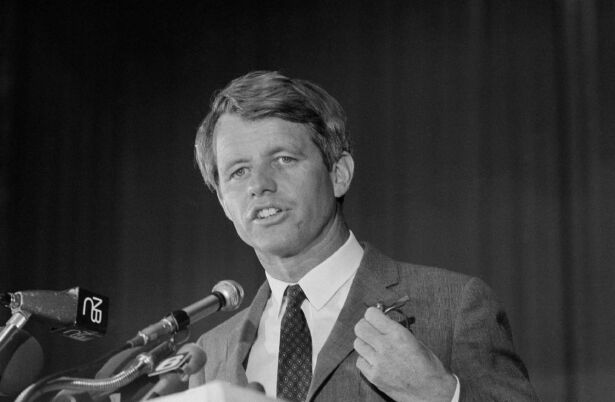 "We were all raised with this notion that our lives would be consumed by some great controversy, and that we would be very privileged if we got to take some meaningful part in it," he added.
Kennedy's sister, Kathleen Kennedy Townsend, is a former lieutenant governor of Maryland. His brother, Joseph Patrick Kennedy II, served as a U.S. representative for Massachusetts's 8th congressional district from 1987 to 1999. Another of Kennedy's siblings, Chris Kennedy, ran for governor of Illinois in 2018 but was defeated in the race.
President Joe Biden is expected to announce his run for a second term soon as a Democrat. Meanwhile, the Republican race field includes former President Donald Trump, former U.S. Ambassador to the United Nations Nikki Haley, Arkansas Gov. Asa Hutchinson, and entrepreneur Vivek Ramaswamy.
From The Epoch Times