The U.S. Securities and Exchange Commission (SEC) has filed 13 charges against crypto platform Binance and its CEO for allegedly engaging in an "extensive web of deception" to mislead customers and evade U.S. laws.
The SEC filed its lawsuit against Binance and CEO Changpeng Zhao in the U.S. District Court for the District of Columbia on Monday, alleging that they exhibited "blatant disregard" of the federal securities laws.
"Through 13 charges, we allege that Zhao and Binance entities engaged in an extensive web of deception, conflicts of interest, lack of disclosure, and calculated evasion of the law," SEC chair Gary Gensler said in a press release.
Gensler said the defendants attempted to evade U.S. securities "by announcing sham controls that they disregarded behind the scenes so that they could keep high-value U.S. customers on their platforms."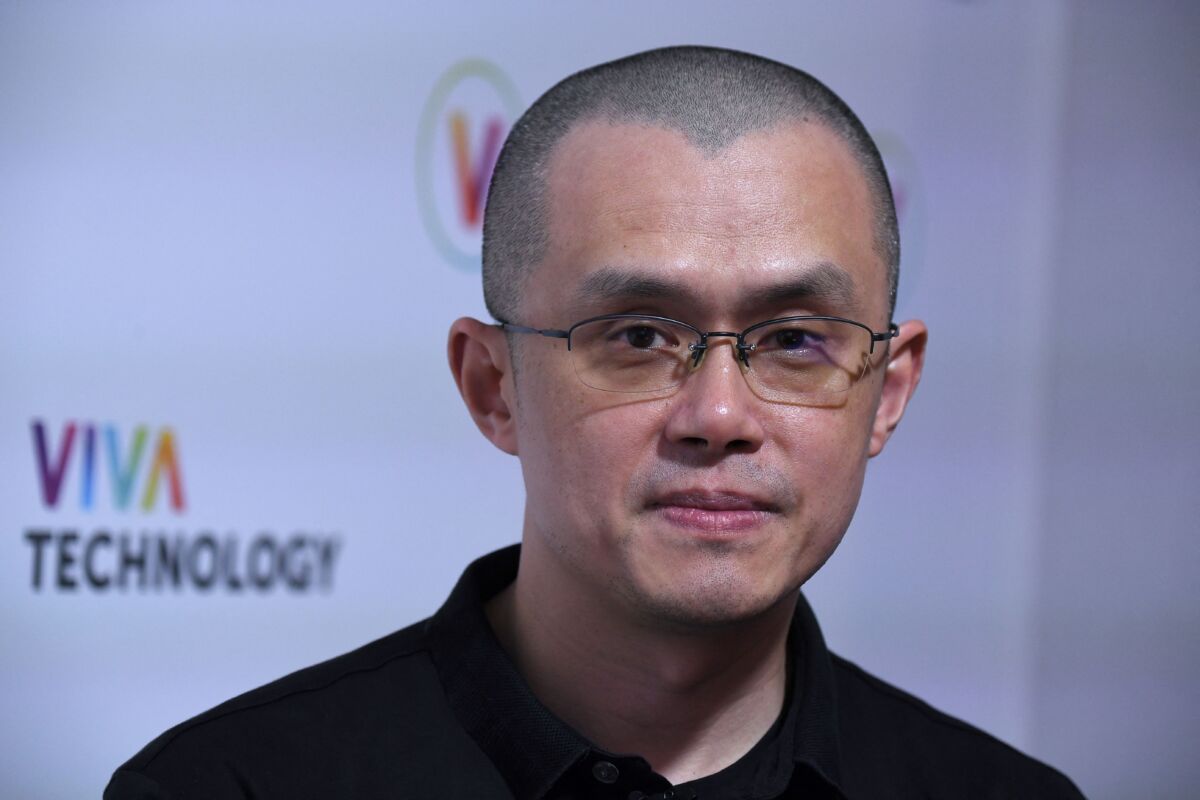 In its complaint, the SEC alleged that Binance and Zhao "secretly controlled" the Binance.US platform's operations despite publicly claiming the trading platform was independent for U.S. investors.
The lawsuit lays out the extent to which the firms owners knew of the alleged legal violations: "Binance's CCO bluntly admitted to another Binance compliance officer in December 2018, 'We are operating as a [expletive] unlicensed securities exchange in the USA, bro."
According to the SEC's complaint, Zhao and Binance allegedly created separate entities "to evade U.S. federal securities laws."
It accused Zhao and Binance of commingling customer assets and diverting some funds to a separate entity owned by Zhao called Sigma Chain—which the SEC alleged had engaged in "manipulative trading that artificially inflated the platform's trading volume."
The SEC charged Binance for the unregistered offers and sales of crypto assets, including exchange token BNB, stablecoin Binance USD (BUSD), certain crypto-lending products, and a staking-as-a-service program.
Binance expressed its disappointment in a blog post regarding the U.S. regulator's decision to "file a complaint against Binance seeking, among other remedies, purported emergency relief."
The company said that it had actively cooperated with the SEC's investigations and tried to address its concerns, but the regulator "chose to act unilaterally and litigate."
"While we take the SEC's allegations seriously, they should not be the subject of an SEC enforcement action, let alone on an emergency basis. We intend to defend our platform vigorously," the company stated.
"Unfortunately, the SEC's refusal to productively engage with us is just another example of the commission's misguided and conscious refusal to provide much-needed clarity and guidance to the digital asset industry," it added.
The lawsuit comes roughly eight months after the collapse of FTX, which was also accused of co-mingling customers' funds and investing the proceeds in high-risk investments that customers were unaware they were participating in.
U.S. regulators have gone after Binance before. In March, the U.S. Commodity Futures Trading Commission (CFTC) sued Binance over an alleged "secret plot" to help customers evade U.S. restrictions on crypto trading.
Binance stands accused of running a cryptocurrency derivatives-trading operation in the United States without properly registering it, in violation of CFTC regulations and the Commodity Exchange Act, according to the complaint filed on March 27.
It also named Zhao and Samuel Lim, the company's former chief compliance officer, in the lawsuit. It accuses them of falsely claiming to be restricting Americans from using the platform while in reality they were using a "calculated, phased approach" to increase Binance's presence in the United States.
Tom Ozimek and the Associated Press contributed to this report.
From The Epoch Times